Battlefield 2042 features cross-play so friends can play across all platforms. To add friends in Battlefield 2042, go to the Squads menu and select Players. Once there, the player can add friends by selecting a player's name and going to their profile. The player's profile should have an option to send a friend request, which, if accepted, will automatically add them to the friends list on Battlefield 2042.
Console players will have their friends list populated by their friends connected to their console user profile, while PC players have it connected to their Origin friends list.
How to Play with Friends
To play with friends added in Battlefield 2042, select the Social menu on the main lobby. On consoles, click right stick; on PC, click on the Social icon. From there, both friends and recent players can be invited to a party. The party can hold a maximum of 4 people now but could change upon the game's full release.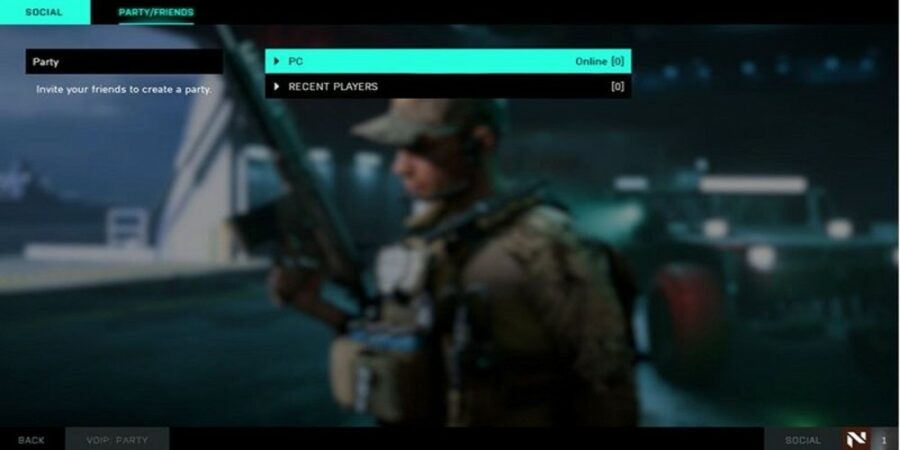 The Battlefield 2042 beta features cross-play but does not allow players to squad up with players on other platforms. However, it will be available on the game's full release on November 19. When released, it is expected that players will be able to add friends on other platforms just by their Battlefield ID or an invite code.
Battlefield 2042 also features Hazard Zone, a squad-based game mode expected to be like Escape from Tarkov, so players will have a great reason to add friends and jump into the action as a squad. Sadly, players between console generations will not be able to play together, but it makes sense since the lobbies have different maximum players.
For more Battlefield 2042 guides, check out Best Settings for Battlefield 2042 Beta on Pro Game Guides.