To create a portal server in Battlefield 2042, players must first load into the game and locate the Battlefield 2042 portal hub.
The Battlefield portal hub will be located on the right side of your screen when you enter the game. After clicking the Battlefield 2042 portal, you will then need to click host, as shown below.
Clicking host will allow you to choose from a selection of premade experiences as the base for your server. Here's the complete list of official options you can choose.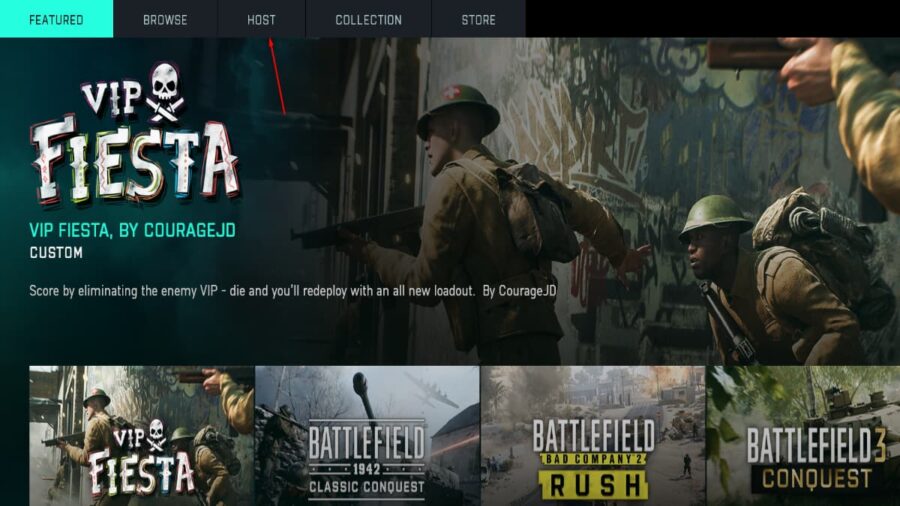 1942 Classic Conquest
Bad Company 2 Rush
Total Rush
BF3 conquest
Total Conquest
Each option gives players access to different Battlefield experiences, and so we recommend choosing the one that suits you the most. However, alongside the premade experiences, players also can create their own custom games by clicking "custom experiences."
Custom experiences give a few more options when creating a game, and to access these extra options, you will need to visit the Battlefield Builder.
Battlefield Builder is a unique tool that allows players to customize their games with a myriad of options that can not be accessed from within the game.
Because of this, you will need to visit https://portal.battlefield.com by logging in with your Origin account. You can also access the Battlefield Builder by scanning the QR code in the game with your phone to access the Battlefield Builder.
For more on Battlefield 2042, we at Pro Game Guides have you covered.