One of the objectives of the Beast and Beauty challenge in BitLife is to become a Librarian. At first look, the objective may sound easy, as many assume that the post does not require much more education than graduating high school. But the reality is that you need to go to a university, followed by graduate school to even apply for the post.
How to go to Graduate School in BitLife
To enroll in a graduate school, you must maintain your Smarts stat above 90 throughout your school and college period. To do this, use the Study Harder option yearly from the time you join middle school till you graduate college. You can find the option under the Activities tab of your respective institution. Apart from that, you can also take part in debate competitions or visit libraries to keep your brain sharp.
Related: How to become a Mortician in BitLife
Also, since you want to become a Librarian, you need to select any courses related to Librarian like English, Journalism, or Political Science while joining college. If you have the Smarts stat above 90 and are studious, you will not be rejected at any cost while applying for graduate school after finishing college.
How to become a Librarian in BitLife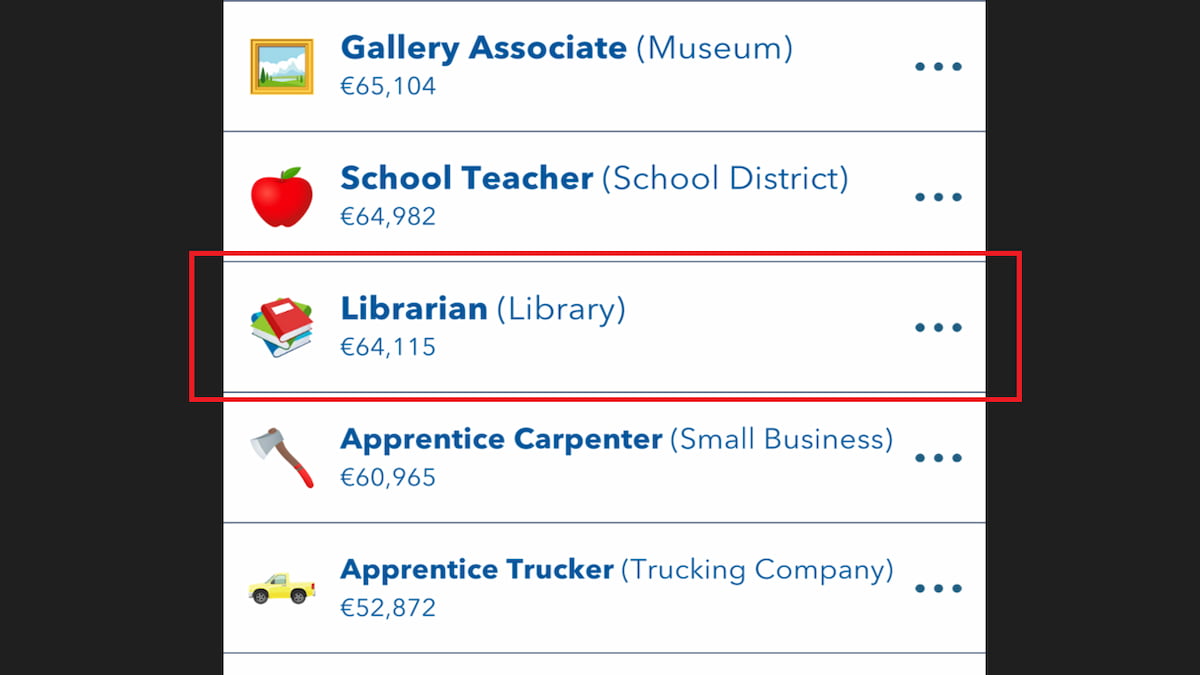 After finishing graduate school, it's time to apply for the Librarian Post. Visit the Full-Time Jobs section and look for a job titled Librarian(Library). Apply for the post and crack the interview by answering the question. Voila, you have become a Librarian in BitLife.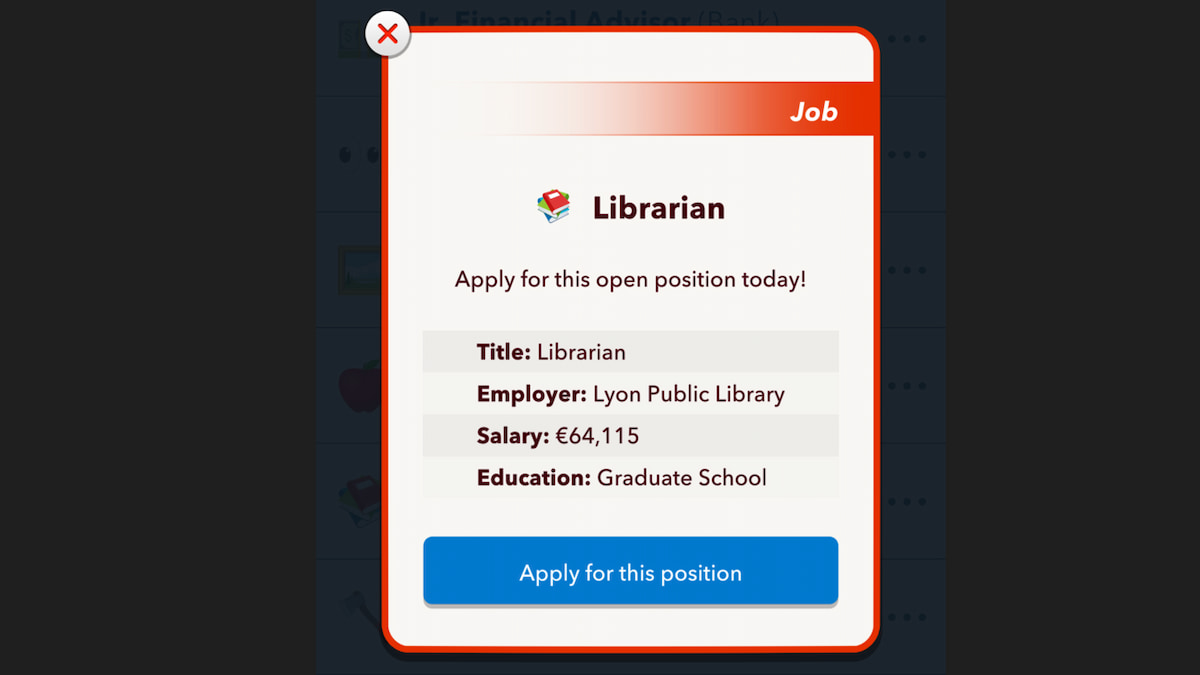 If you cannot find such a listing, don't worry. Age up and find a new set of vacancies to browse.
For more on BitLife, check out How to become a Police officer in BitLife or How to become a Professor in BitLife on Pro Game Guides.