One of the primary objectives of the Woeful Wednesday challenge is to become a Mortician. To do this, you must pass high school and graduate from a university with a major in any degree.
How to attend a university in BitLife
The most vital criterion to attend any university in BitLife is to have the Smart stat parameter above 90 while passing high school. To achieve this, use the Study Harder option yearly from the school Activities tab when you reach middle school. Also, try to sharpen your brain by visiting the library and participating in debate competitions during school years.
After graduating high school, it's time to attend any university. Use the Jobs icon in the main menu to pursue higher education. Apply for any degree option of your choice and start college. Complete all three years and get the necessary college degree certificate. Voila, you have attended and graduated from a university in BitLife without any trouble.
Related: How to become a Professor in BitLife
Remember, you need to pay fees for your college courses. It's better to ask your virtual parents for the tuition fees or work high-paying part-time jobs like Tour Guide or Personal Trainer.
How to get the Mortician job in BitLife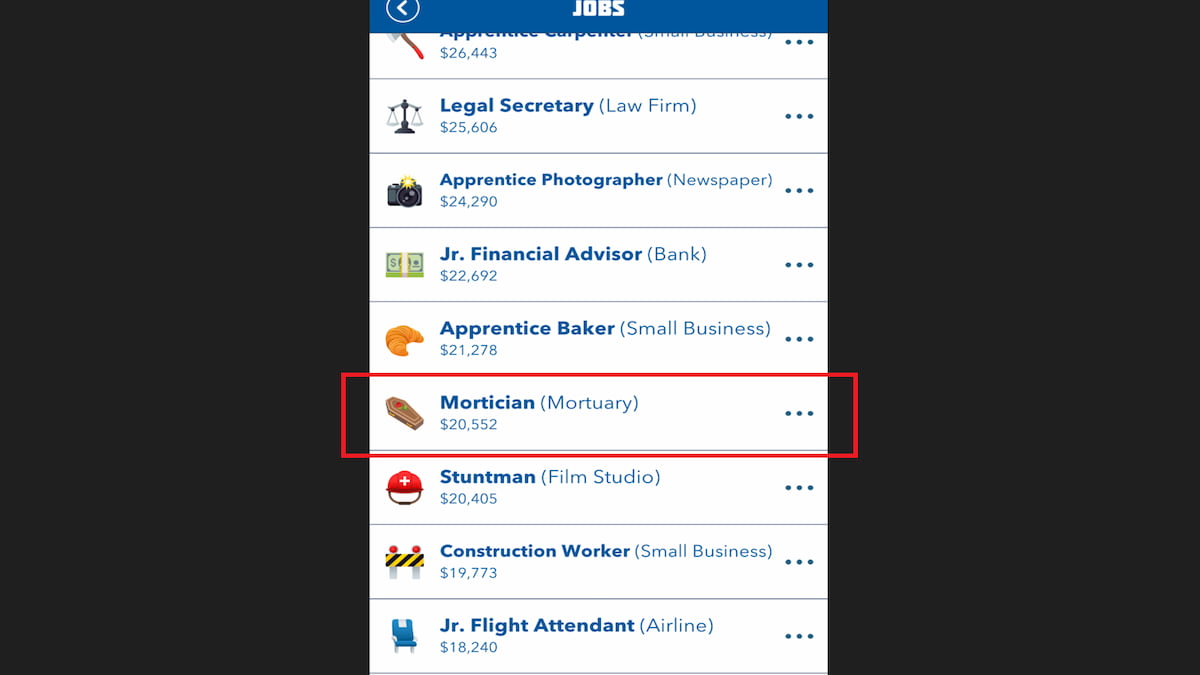 After passing college, the next step is to find a Mortician job. Head to the Job section and browse the Full-Time Job listings for the post-Mortician (Mortuary) with the Casket symbol adjacent to its name. Apply for the job and crack the interview to get the job.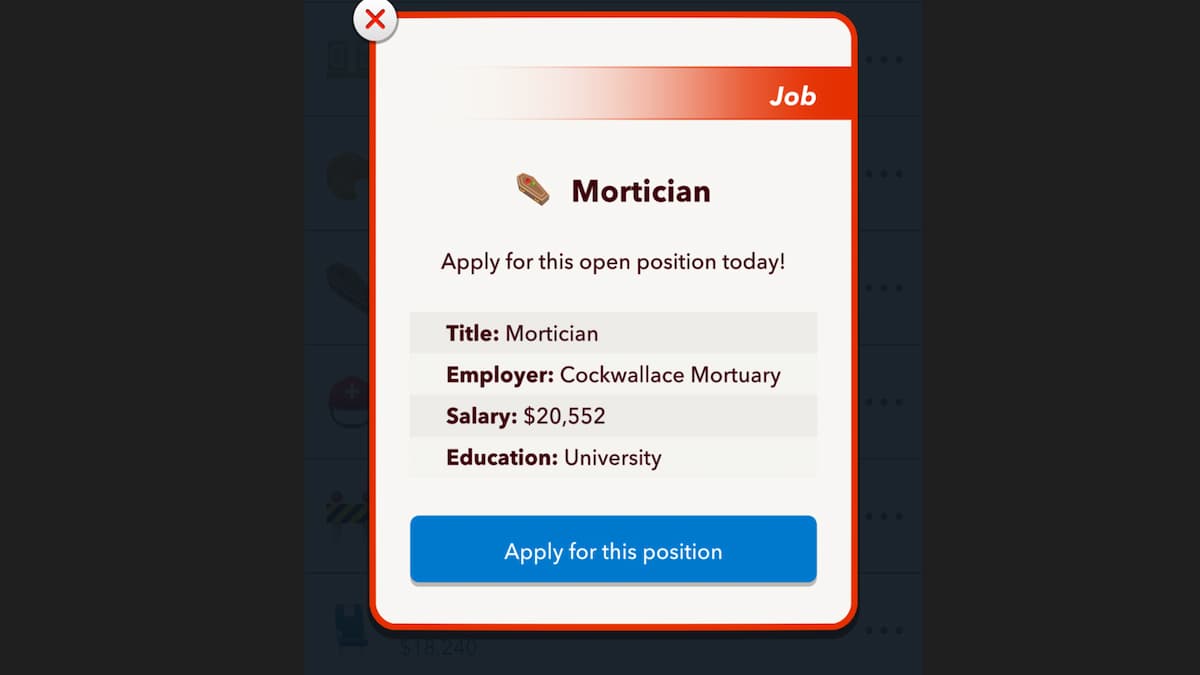 If you cannot find such a job, don't worry. Simply age up to refresh the entire job listing.
For more on BitLife, check out BitLife: How to Become A Doctor or Brain Surgeon? or How to go to Pharmacy School In Bitlife on Pro Game Guides.