In BitLife, you can create and personalize your character's life by choosing different paths and pursuing special career options. To become an Astronaut in BitLife, you must purchase the Astronaut Job Pack, join the University, and enroll in the space training program. As an Astronaut, you'll get to attend space camp, climb the ranks through the academy, and finally, visit Moon and Mars for various activities. However, before becoming an Astronaut, you need to complete specific tasks and get in the proper line of education.
Bitlife - How to Become an Astronaut
Starting University in Bitlife
Your journey to become a space exploring Astronaut starts after you get the Astronaut Job Pack. At the age of 8, you can ask your mother to take you to the Space Camp. While this doesn't affect your career path, it allows you to improve relationships. Visit the Activities Tab, and select Mind and Body. Here you will find the Space Camp option.
To start down the path of becoming an Astronaut in BitLife, you need to enroll in a University and select a field that features Mathematics, Chemistry, Physics, Engineering, and Technology. Getting a STEM degree is essential to achieving the Astronaut lifestyle, and you only need to study one of the abovementioned subjects.
Get a pilot license in Bitlife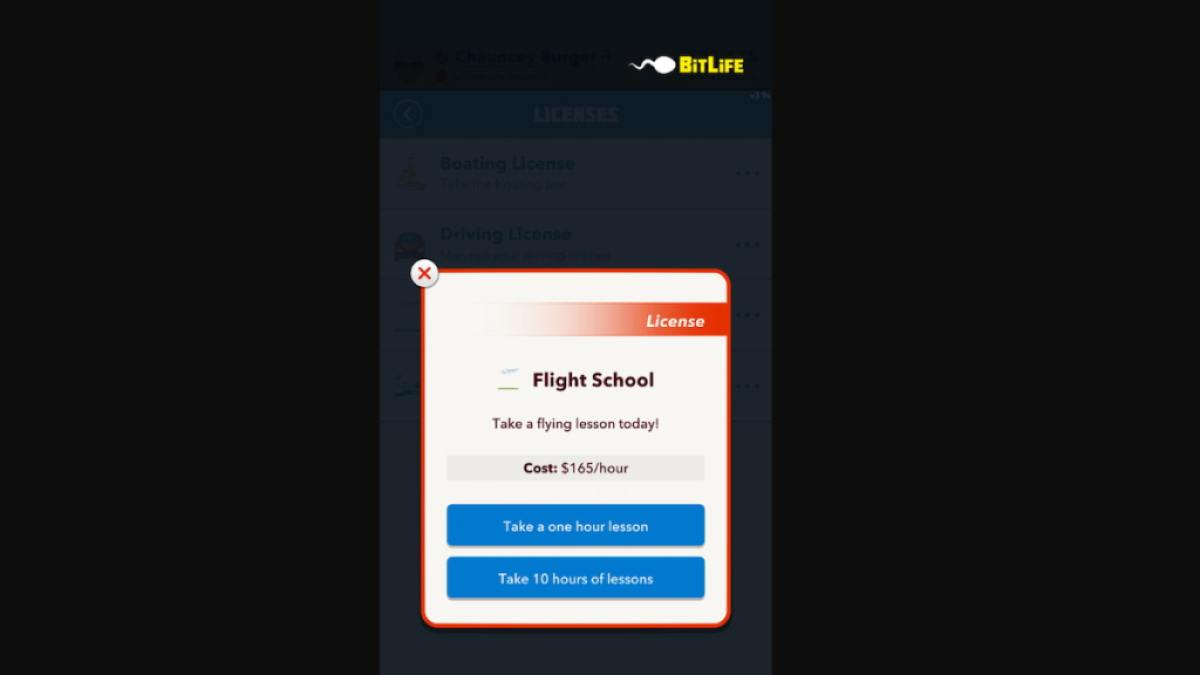 After enrolling in a University, you next need to get a Pilot's License. Visit the Activities tab and take the Pilot's Test. Keep in mind that the Pilot's Test requires 40 hours of Flight School experience. You need to finish your Flying Lesson, and this activity costs around $165 for 10 hours. Take the 10 hours of Flight School lessons four times to complete the requirement, and then apply for the Flight School. Once you pass the Pilot's Test, complete your University, and apply for the Astronaut Job under Special Jobs. This is where you'll find the Astronaut Training.
Related: All Special Careers in BitLife – How to get Special Careers
Apply for Astronaut Technical Training in Bitlife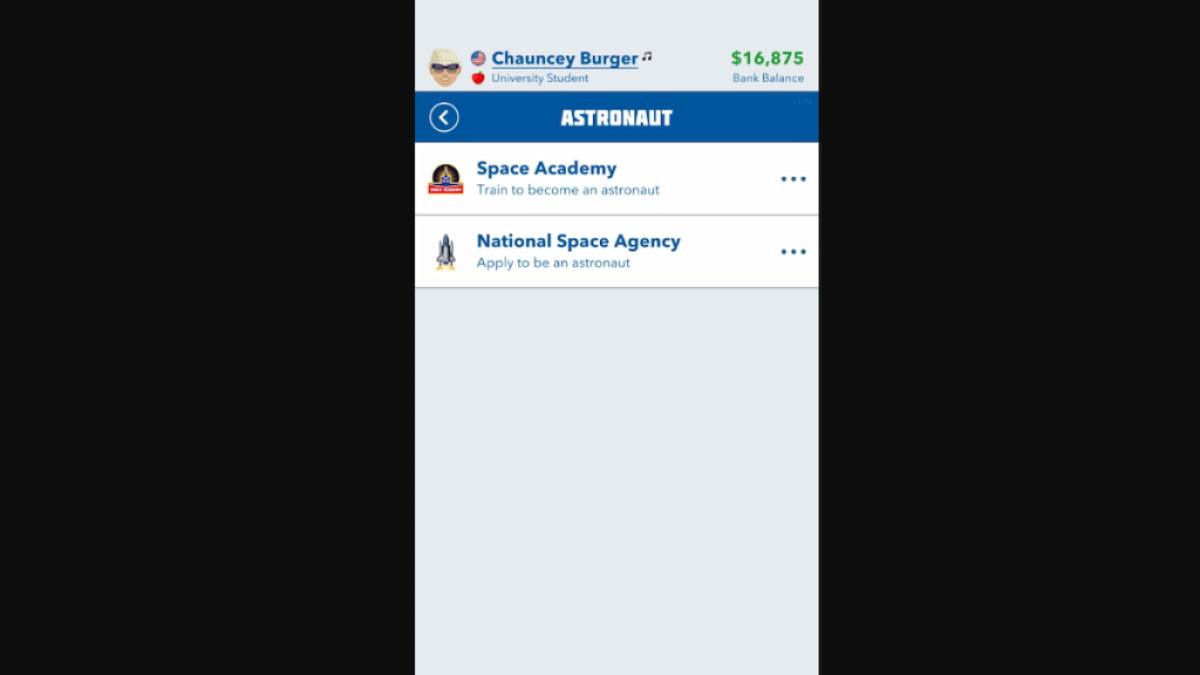 Once you complete University, you can enter into Space Academy to become an Astronaut. You will also have to go through the Astronaut Technical Training test. Remember that this test ranges over Fitness Training, Flight Simulator, and Technical Training. Check out our guide for the test to see which answers to give during the examination. The Technical Training will be the most challenging exam on the path to becoming an Astronaut, so make sure to double-check the answers before selecting an option. You must graduate from the Space Academy and apply for a job at the National Aeronautics and Space Administration (NASA). Crack the interview, and you'll get an offer from NASA to join as a Cadet.
For more on BitLife, check out How to Become a Pilot in BitLife – Pilot License Test Answers! or How to Become an Airline Captain in BitLife on Pro Game Guides.