If you want to get specific high-level corporate jobs such as CEO or Vice President, you will need to go to Business School In Bitlife.
How to enroll in Business School In Bitlife
Business School is one of the possible education paths players have access to after they graduate from high school in the game. However, to go to Business School, you will need to have high smarts and study hard while you are in high school and graduate from university with a degree in at least mathematics or something similar.
To do this, we recommend using the option under school called study hard while also reading a lot of books and visiting the public library. It would also be worth creating a character with already high smarts for the best possible outcome.
If you want to create a character with high smarts, just keep making new characters until you get one with high stats. However, it is not required, just have at least 30 to 48 smarts and you will be able to raise it to 100 by simply reading books.
Once you get one with relatively high stats, simply keep studying until you graduate high school; after this point, you will need to apply to a university for mathematics or something similar. If you high smarts, this won't be a problem; just apply for a scholarship, and you should get one, and after a few years, you will get your degree.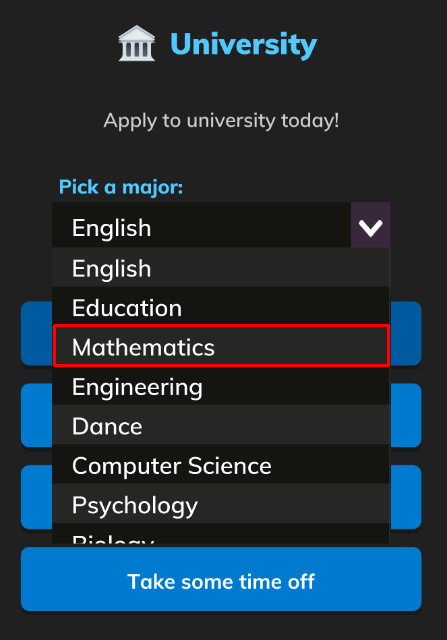 When you graduate from the university, you will get an option to seek higher education; click this and then select business school from a list that should pop up, and then apply for a scholarship again. If you don't see the option or get the pop-up, you can find it under education.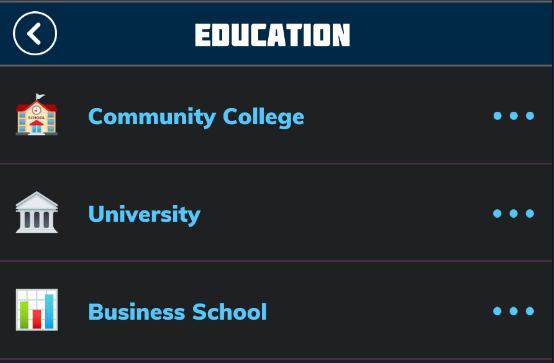 After a year or two, you will graduate from business school and be able to apply for a number of corporate jobs. Along with that, you will also be able to advance through the ranks to become a CEO as long as you have fifteen years of experience at the company.
For more on Bitlife, we at PGG have you covered with a ton of guides on nearly every aspect and feature there is in the game. That being said, we recommend checking out both the How to complete the Bitlife Belko Challenge Guide and How to Become a CEO in BitLife (2021) – What to Study & Your Needed Career Path!.