One of the initial objectives of the Woeful Wednesday challenge is to have your cello playing skill at 100%. To achieve this, you must start taking cello musical classes from a young age and keep practicing till you reach 100%.
What is a cello?
Cello is a popular musical instrument that belongs to the family of Violins. It is regarded as the second largest piece of equipment in the violin family, right behind the double bass. Similar to most violins, you will require a separate cello bow to play the instrument. Cello can be found as a major instrument in famous orchestras and instrumental bands.
When will the cello classes be available in BitLife?
The cello classes will be available to players as soon as they reach middle school in BitLife.
What is the fee for the cello classes in BitLife?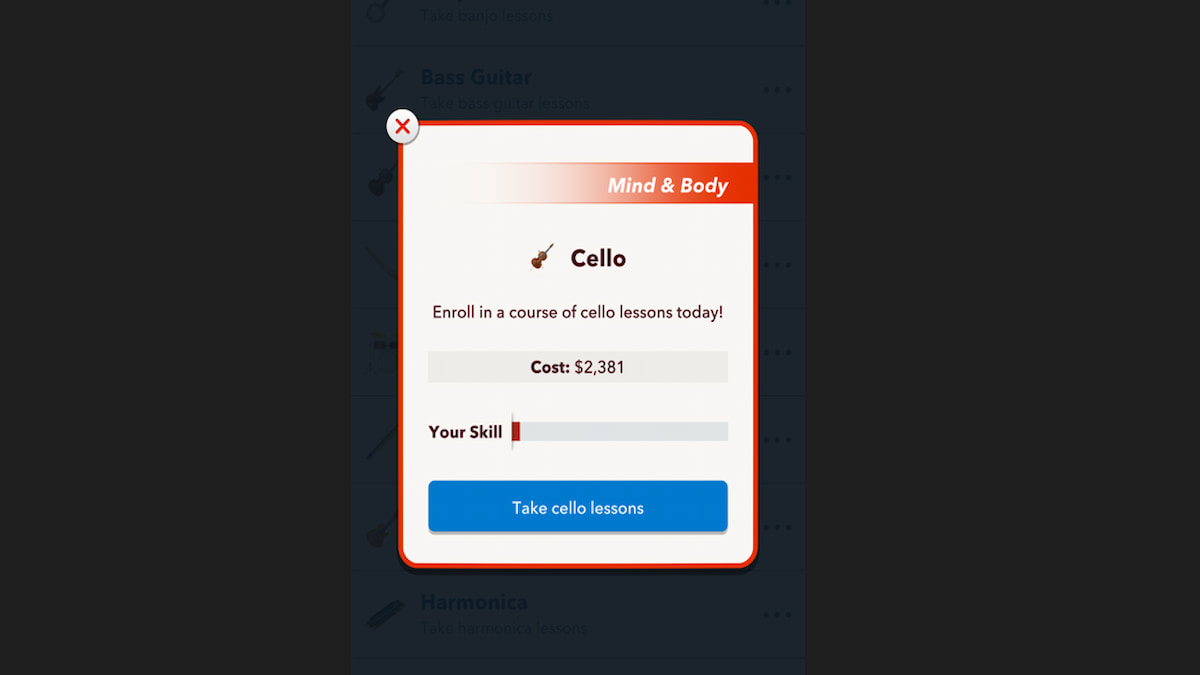 Unlike other musical classes, cello classes are one of the costliest courses in BitLife. Each session is priced anywhere in the range of $2k to $4K. So, you can either ask your parents to pay for the course or get high-paying part-time jobs like Tour Guide or Personal Trainer.
How to join the cello classes in BitLife
To join the cello class, follow the given steps.
Press the Activities icon from the main game menu.
Inside the Activities tab, click on the Mind & Body option.
Now, select the Instruments option, as shown below.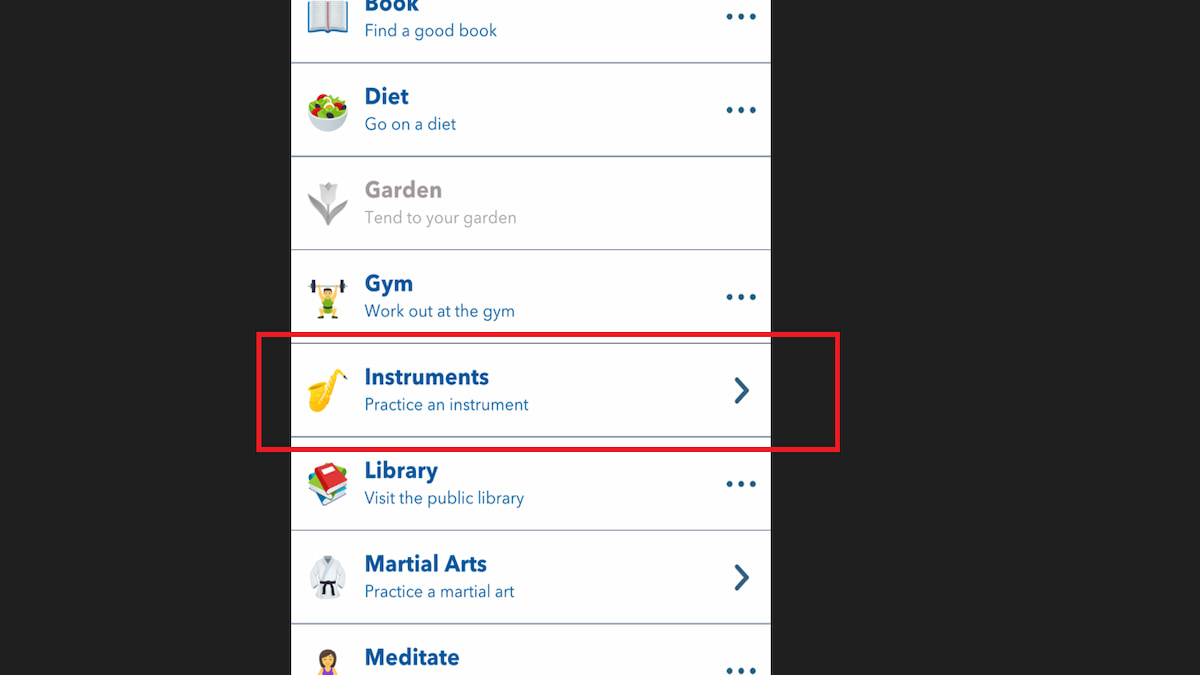 Navigate the Instruments menu till you find the cello option, and press it to start taking the class.
Continue taking these classes till your cello skills reach 100%. It will take anywhere around 8 to 15 years to get 100%.
For more on BitLife, check out How to own a rusty trombone in BitLife or How to become a musician in BitLife? on Pro Game Guides.