One of the objectives of the Human Trombone challenge is to own a rusty Trombone. Unlike other tasks in the challenge, this one entirely relies on luck to find a rusty trombone, as the object needs to appear in the purchasable instruments listing.
How to visit a music store in BitLife
To buy a rusty trombone in BitLife, you must visit a music store. You can find a music store from the Activities tab by following the given steps.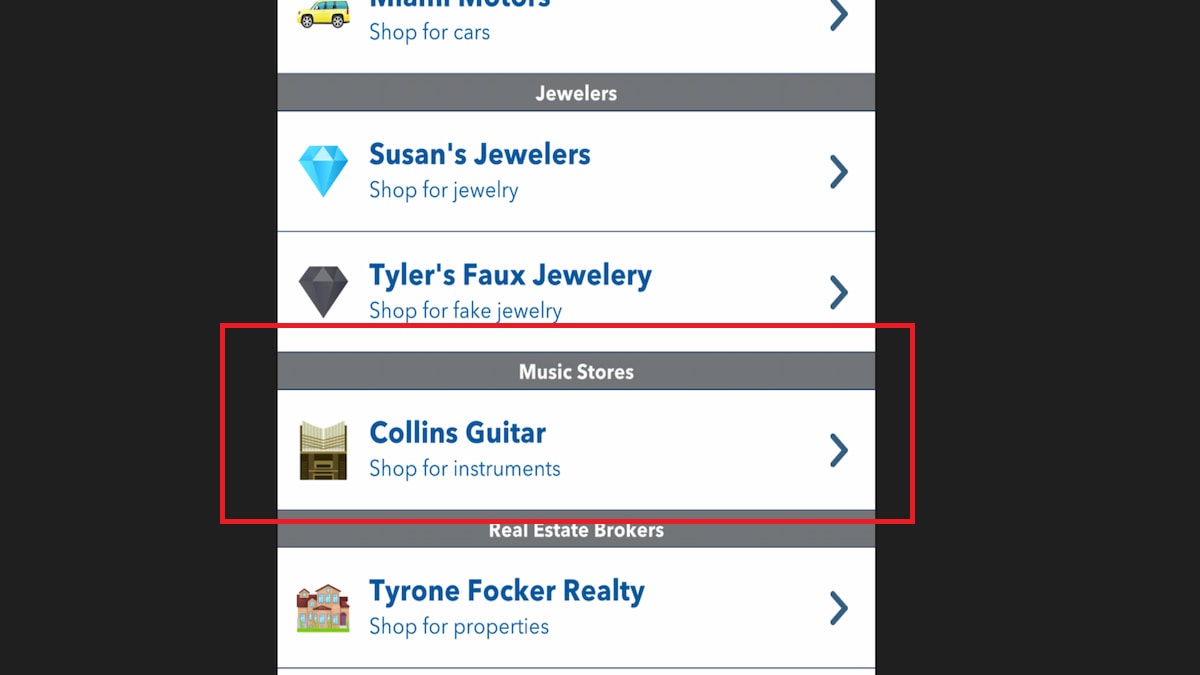 Open the Activities tab from the main menu.
Browse the activities tab till you find the Shopping option at the bottom of the list. Click on it and enter the Shopping section.
Inside the Shopping section, look for a music store at the bottom of the menu. It should be right below the Jewelers Section.
Remember, there is no constant name for the music store. It can go by any title and varies depending on your location.
Related: How to become a musician in BitLife
How to buy a rusty trombone in BitLife
Once you have reached the menu of the music store, you need to locate a rusty trombone from the list of items. If you don't know how the listings will appear, use the above image for a pictorial reference. It should go by the name Trombone (Rusty). Buy the item, and you will own a rusty trombone.
If you cannot find such an item, age up and revisit the store on a yearly basis till you find one. There are no other shortcuts or techniques to own a rusty trombone apart from the prescribed one.
For more on BitLife, check out All Special Careers in BitLife – How to get Special Careers or How to audition for a role in BitLife on Pro Game Guides.