The first objective of the Lucrative Lexicon challenge is to read a dictionary. To complete the quest, players must choose a dictionary from the list of books available in the Book section under the Mind & Body section. Here's a rundown on how to read the dictionary in BitLife.
How to Read Books in BitLife
As mentioned earlier, to read books in BitLife, you must visit the Mind & Body section. To do that, follow the given steps.
Open BitLife and click on the Activities tab.
Press the Mind & Body option from the list of available Activities.
Inside the Mind & Body section, click on the Book button.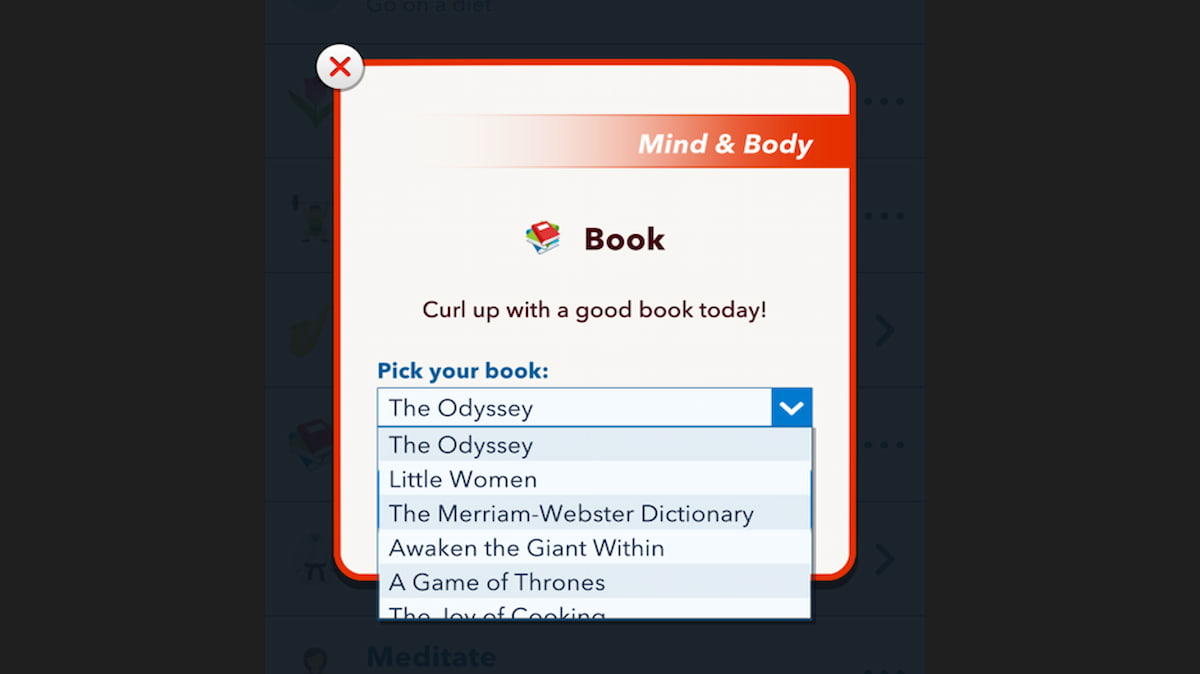 Browse the list of books and choose a dictionary to read. The most common type of dictionary is The Merriam-Webster Dictionary. Click on it and read the dictionary.
Related: How to become a Professor in BitLife
Remember, The Merriam-Webster Dictionary has a total of 3000 pages. So, it will take time to read the dictionary by clicking all the 3000 individual pages. Otherwise, you can click the Watch Video/Movie to view an unskippable video ad to finish reading the entire dictionary without pressing each page manually.
How to find a dictionary in BitLife
If you cannot find a dictionary, don't panic! Instead, go out of the Book section and age up to refresh all the listings of the Books suggested for reading. Keep repeating the process of refreshing till you find a dictionary in the inventory list.
Once you have read a dictionary in BitLife, the first objective in the Lucrative Lexicon challenge will be over.
For more on BitLife, check out How to become a Librarian in BitLife or How to post 10 BitLife Videos on Youtube in BitLife? on Pro Game Guides.