Blacktale takes us through the mystical origins of Baba Yaga, the witch in the woods from Slavic mythology. As you play along as a young Yaga trying to search for her missing sister, you will encounter a world filled with enemies, monsters, and hostile plants. There are also boss fights at the end of every mainline quest chapter, and keeping your wits about yourself is the key to winning these. One of these boss fights is against Peewee the Dragon. This guide will tell you how you can defeat Peewee the Dragon in Blacktail.
How to beat Peewee the Dragon in Blacktail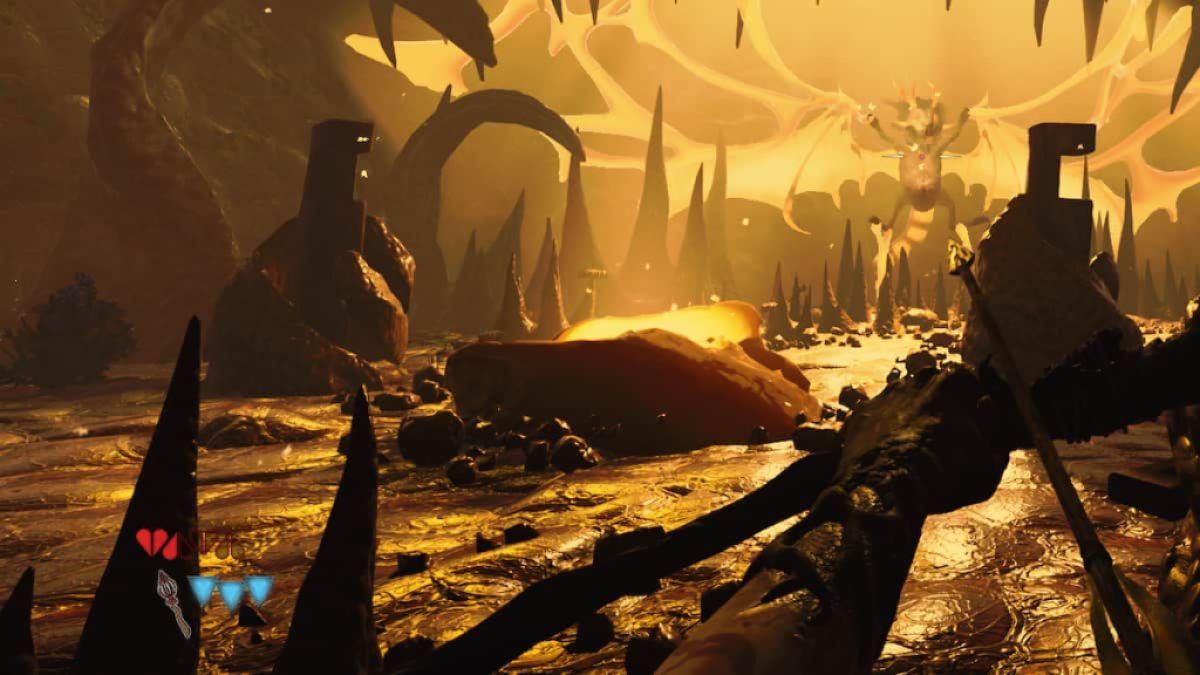 Peewee the Dragon is the very first boss that we encounter in Blacktail. He appears at the end of the There Be Dragons quest given to us by Borvy and Jack. After interacting with Knight, Rebel, and Spy, you will meet Twigg, the mischievous little mushroom. Twigg deceivingly convinces you to jump into a pit where Peewee the Dragon resides. This is where you fight him.
Peewee the Dragon hurls giant balls of honey at you that explode and deal damage in an area of effect. The ideal way to shield yourself from his attacks is by taking cover behind the stone pillars. Simply firing arrows at Peewee will not affect his health. Instead, you must collect honey from around the area and then deposit it into the two Honey Geysers in front of you. These Honey Geysers work like trebuchets to shoot honey at Peewee the Dragon, causing him to take damage.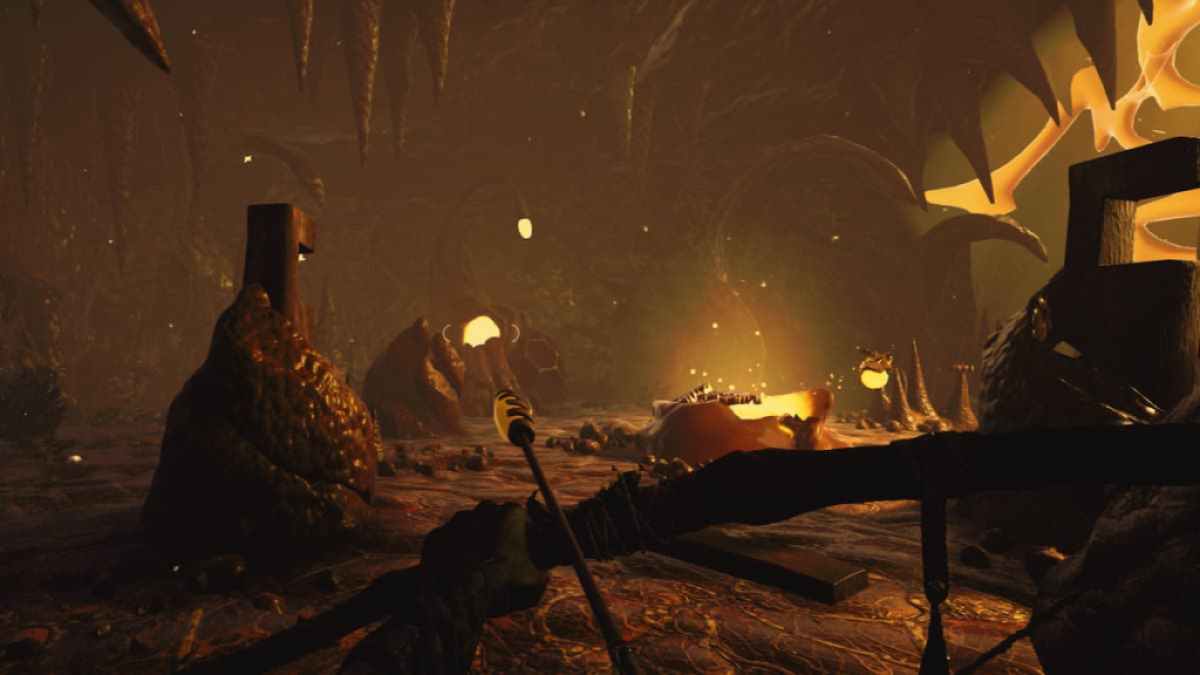 Once Peewee the Dragon's health drops low enough, Will-o'-Wisps will start coming out of the nests on the two sides of the room. If you have Sticky Arrows, use them to seal their nests to avoid taking further damage. Once you have defeated Peewee the Dragon, you will decide whether you wish to kill or spare him. No matter what you choose, your decision will affect your Morality. Completing this mission will unlock the fishing rod, and you will obtain the Lost Page for unlocking the Sticky Arrows recipe.
Wondering how to use Hex bonuses in Blacktail? Check out How to unlock Hexes in Blacktail, right here on Pro Game Guides.