Blooket has been designed as a teaching tool, where teachers can create quizzes that can be accessed on a web browser by their students. Once you sign up, you can also switch between Student and Teacher accounts, so you can make quizzes for your friends too. Doing well on the quizzes earns you Tokens that can be spent in the game's online Market. You can use them to open packs, gacha-style, to get new Blooks (tiles, like pets in Roblox), or get limited-time Banners and Titles. Blooks are collected in sets, including having different rarities, so you can show off your awesome collections to your friends!
How to redeem codes in Blooket
If you're given a code by your teacher, or a friend you trust, follow these instructions to redeem the code on Blooket: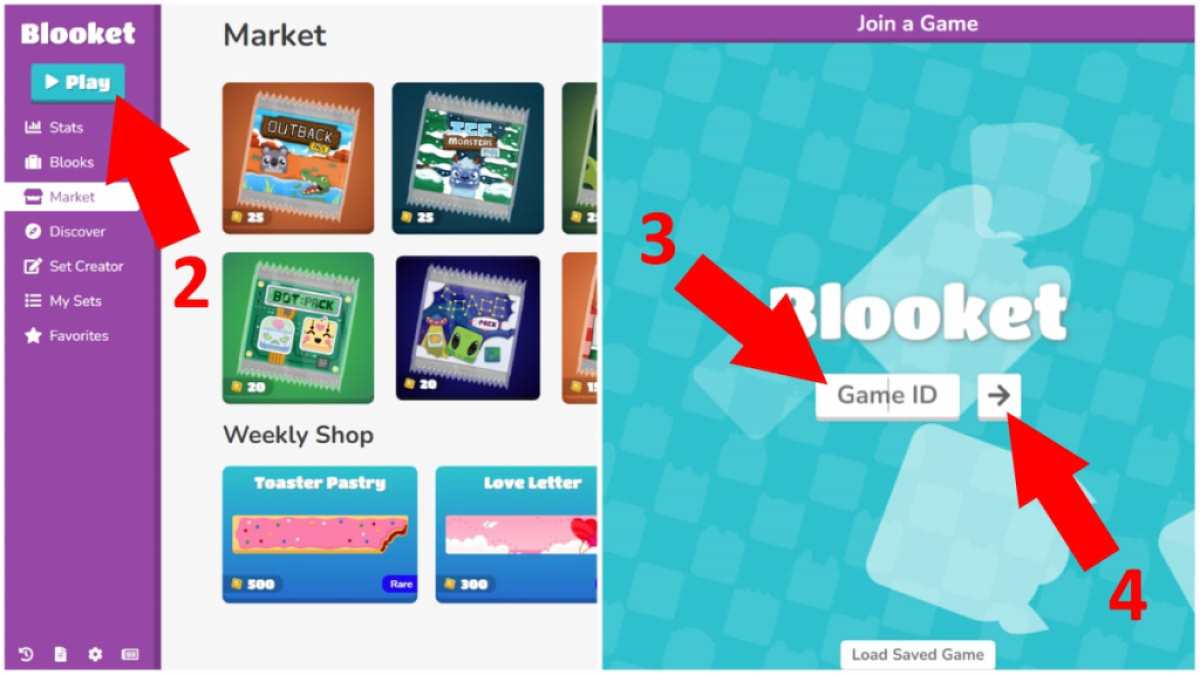 Login to your Blooket account online.
Click the blue Play button in the top left corner of the screen.
Enter the five or six-digit code in the middle of the screen, where it says Game ID.
Click the right-pointing arrow button next to the Game ID button.
Your quiz will begin!
Why isn't my Blooket code working?
If you've tried to enter a Blooket code and it isn't working, first make sure you have it exactly correct. If you miss a number or get them in slightly the wrong order, the code won't work. We suggest you cut and paste the code whenever possible. If it still won't work, the code and quiz must have expired. Codes only last until the quiz is completed, so they have a time limit. If you think the code should work, and it doesn't, go back to the teacher or friend who shared it with you and make sure they have given you the correct code.
If you're looking for more games to check out at school, read our Best Unblocked Games For School and the Best .io Games To Play guides right here at Pro Game Guides!