Our Borderlands 3 Eridium Farming Guide will walk you through how-to mine all of those purple crystals you see lying around the map! We'll also take a look at some farming methods, and what exactly you can do with all that Eridium when you gather it up.
What is Eridium?
Eridium is an alternative currency that can be used to purchase cosmetics and weapons. Don't be alarmed, this is not a real money type of free-to-play currency. You can loot Eridium off of boss kills and even find crystals that can be mined across the various maps in the game!
How-to Mine Eridium Crystals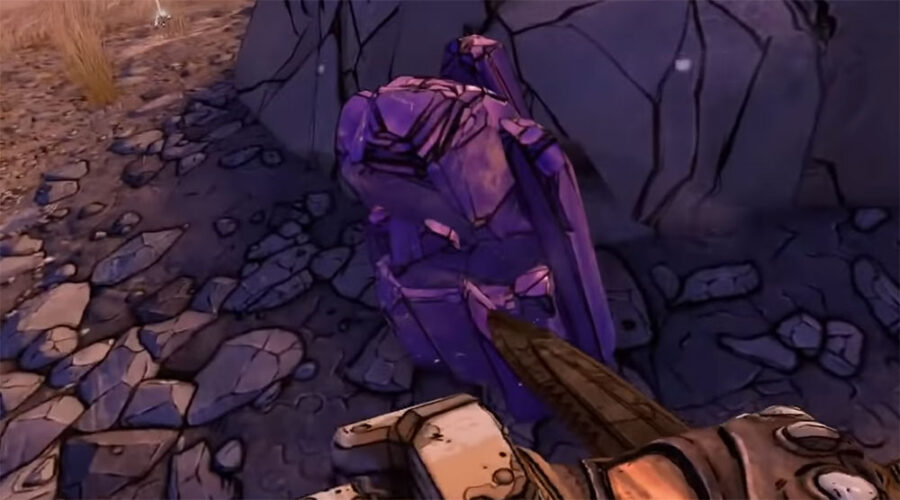 If you've been playing Borderlands 3 at all you've likely come across some of the purple Eridium crystals that are scattered around the map. I'm sure you tried to melee and even jump stomp on top of them to no success. This is because you cannot mine these crystals until later in the game. To start mining these spawns, you will need to progress through the game and open the game's first vault (Chapter 10) to obtain the Eridium Resonator! Once you do that, you will have the ability to melee the crystals to collect the precious Eridium.
Eridium Farming
Here are some different methods that should be good for farming up Eridium! If you'd like to gather some cash for some SDUs, then check out our money farming guide here.
Method 1: Eden-6 - Voracious Canopy
This is a recently discovered farming area that is much faster than the following methods. However, this does require you to be a bit further in the game, you're looking to be around levels 25 - 35 before you discover it by playing through the story. Once you've unlocked the area, you can head on over to the circle area on the map.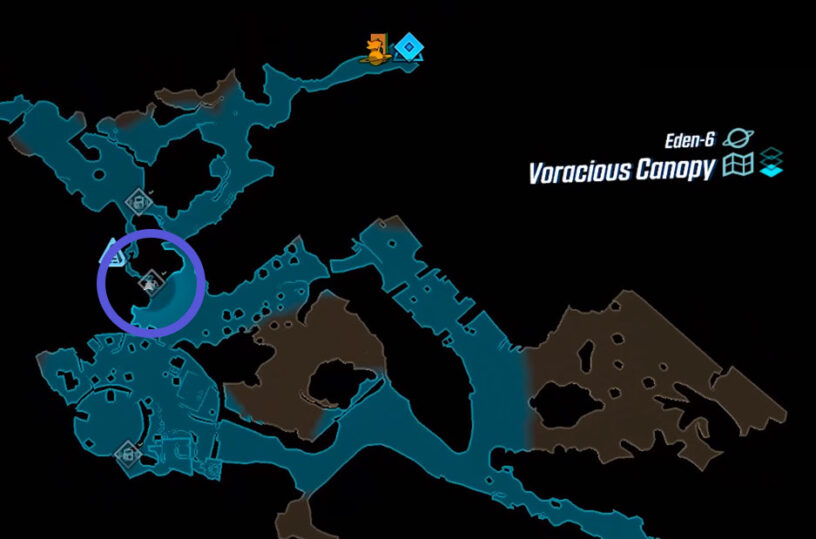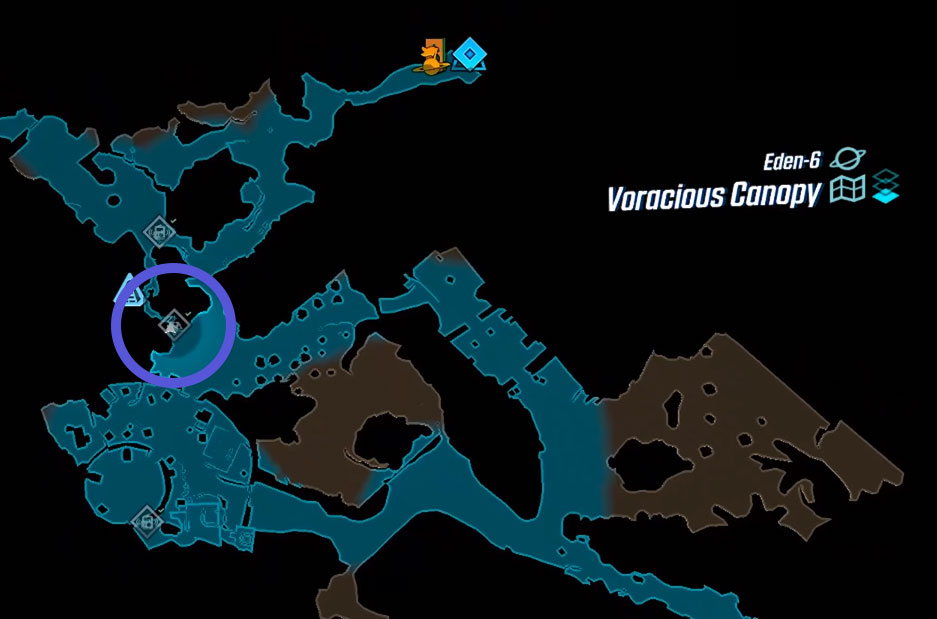 Right where you'll find the broken Claptrap part, which is down in a cave is a bunch of Eridium. There's a save point RIGHT next to it, so you can jump down into the cave, harvest the Eridium, and immediately exit and re-enter the game. Repeat this process as often as you want for a whole lot of crystals quite quickly.
Method 2: Lavender Crawly
This is a good method if you're at around level 7 - 10. It's on Pandora, which is the first planet you start out on. You'll want to head to The Droughts Fast Travel station that's on the southern point of the map.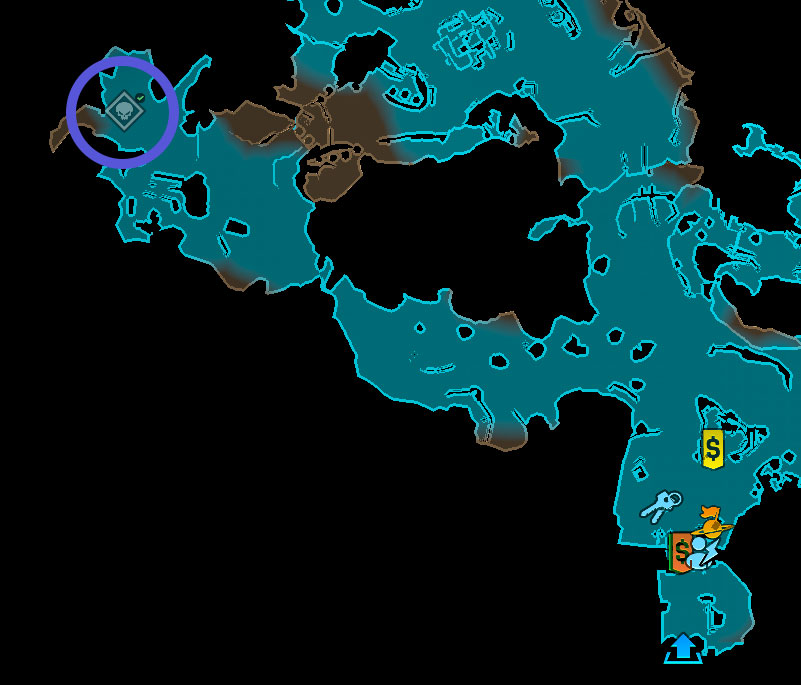 From there, head on over to the Catch-a-Ride station and get a vehicle. Follow the map headed west all the way up to that northwestern corner. You'll know you're in the right place when "Varkid Valley" shows up on your screen. Run all the way down into this area and you should see Lavender Crawly come out of a cave.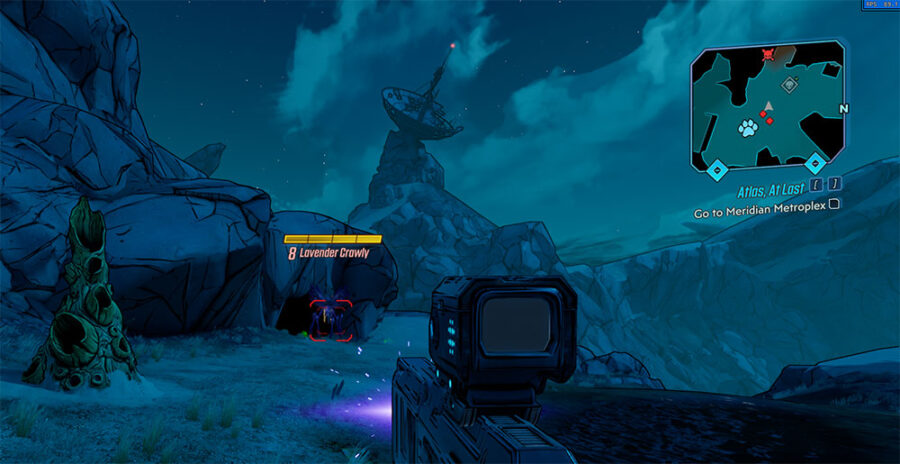 Now you just need to kill Lavender Crowly. The only thing really to watch out for is to dodge her charge, because it does quite a bit of damage and can one shot you if you're not careful. Once you kill her, she will pod up and two others will spawn, kill those and then they will pod up, and the final two will spawn that you need to kill. This can get you around 4 - 10 Eridium per run. You can also pick up all the weapons and what not to sell. Once you've looted what you want, just quit to main menu and go back into the game to do it again. You can sell everything and grab some ammo at the vending machines right where you spawn.
Method 3: The Forgotten Basilica - Beneath the Meridian
It's very early in the game's release, but there's a small Eridium farm you can take advantage of currently. This is right after you get the ability to harvest those Eridium Crystals we mentioned previously on Chapter 10. Do not go any further than this if you want to farm some of this early in the game!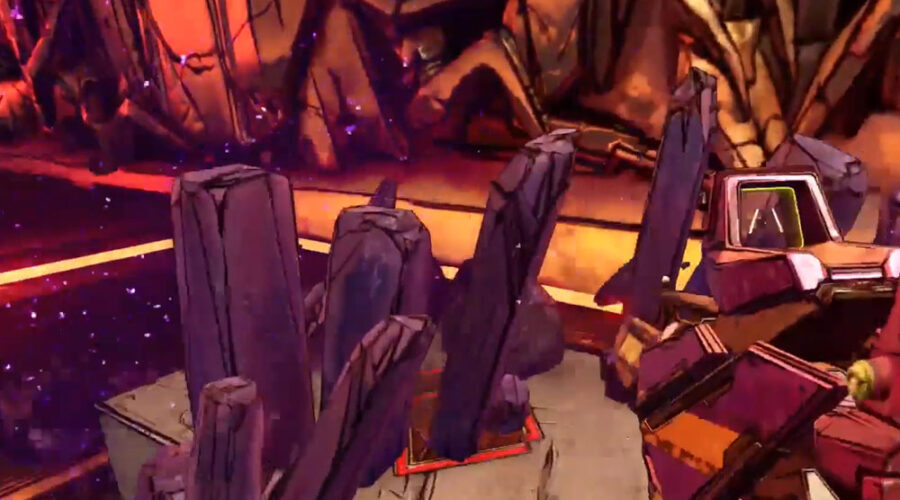 Once you clear out the boss that protects the vault, you'll be able to enter it and there will be two chests at the back of the area. These chests both have Eridium on them, so melee it off to collect them and loot the chests (might not be lootable at first). Once you've done that, quit out of the game and restart. Run back down into the vault and repeat. You can do this as much as you want, and after the first repeat the chests should also have loot in them again!
What Can I Buy With Eridium?


Lots and lots of cosmetics! There's different heads, skins, emotes, echo themes, trinkets, weapon skins, and even room decorations that you'll be able to purchase from Crazy Earl on Sanctuary 3. You can also purchase weapons, this is from the nearby vending machine next to Crazy Earl: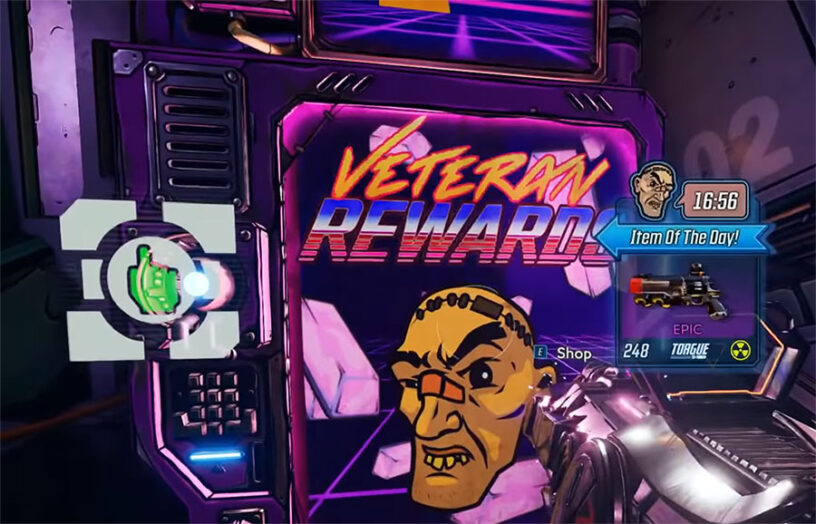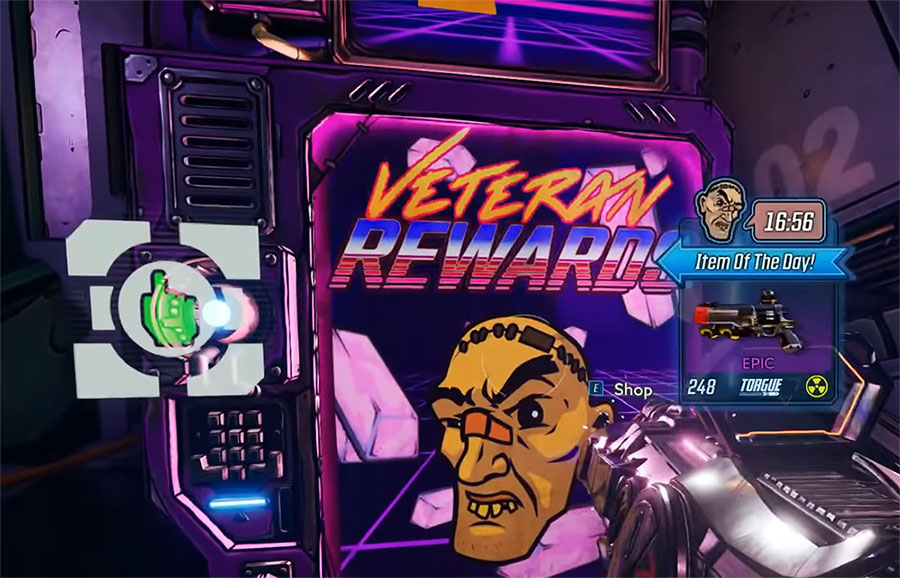 These will be different based on your current level and different items will show up daily. You will notice that these weapons have a unique property called Anointed. This gives the weapon with it an additional perk that it wouldn't usually have. Just about every rarity of weapon can have an Anointed bonus. Some bonuses are restricted by class, you'll see something like "Beastmaster Anointed" and that will mean only FL4K can utilize the bonus. These bonuses usually revolve around buffing your Action Skills, but they can vary greatly in what they do. Here's some examples:
Beastmaster: While Gamma Burst is active, gain 65% bonus radiation damage.
Beastmaster: While Fade Away is active, gain greatly increased Accuracy and Handling.
All Classes: On Action Skill End, the next 2 magazines will have 50% additional bonus cryo damage.
All Classes: On Action Skill End, Weapon Status Effect Damage and Chance are increased by 75% for a short time.
It's still unclear at the moment if you can get Anointed bonuses on Shields and Grenade Mods. We'll update this guide more in the future once that information becomes available.
Other Eridium Uses (Possible Spoilers)
Eridium Slot Machine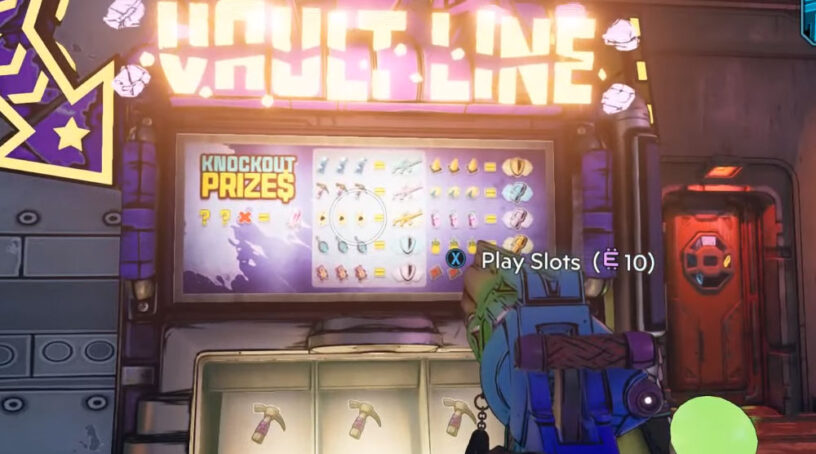 If you enjoy gambling, you can head to Sanctuary 3 and hit the slot machines. This slot can drop Legendary guns, grenade mods, and shields! If you've been farming away the Eridium, this might be a worthwhile way to spend it all. The slot machines can be found in Moxxi's bar area on the ship.
Eridian Fabricator Gun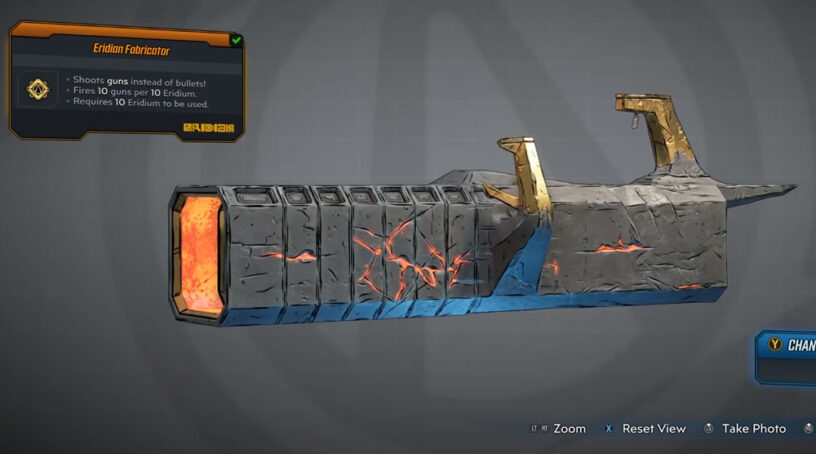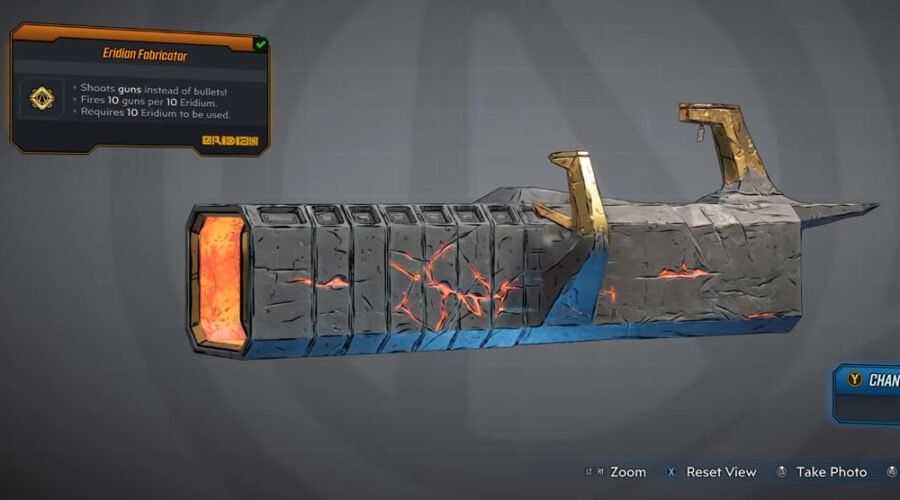 This is a weapon that everyone gets towards the end of the game, it's called the Eridian Fabricator. When you fire this weapon, it will consume 10 Eridium and will fire ten guns into the direction you are aiming! If you've got an excess of Eridium and you've bought all the skins, this might be a fun way to spend it all. You CAN get Legendaries from firing off this weapon, but it's obviously going to be a very rare occurrence. This weapon can also drop the new Anointed weapons that are going to be highly coveted as best in slot type of items.