Call of Duty: Warzone Operation Monarch is a limited-time event featuring Godzilla and Kong from the Monsterverse. While the event kicks off on May 11, players can currently scout the map for clues about what's coming. We have compiled various Godzilla vs. Kong Easter Eggs and secret locations that you can find across Caldera Warzone.
Monoliths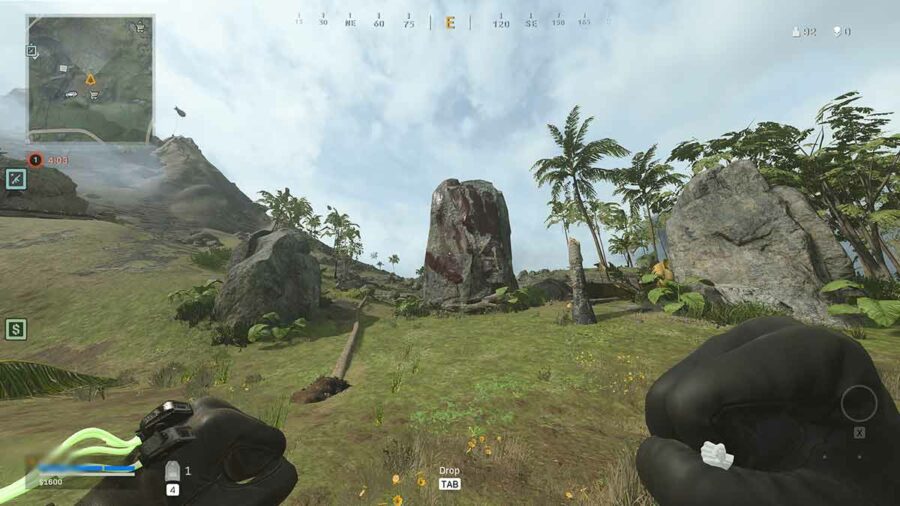 There are several rock columns located throughout the map. The Kong monoliths can be found in and around the Peak area. These six rocks have a giant palm imprinted on top. On the other hand, 12 Godzilla monoliths are placed at the edges of Caldera near the ocean.
Godzilla Footprint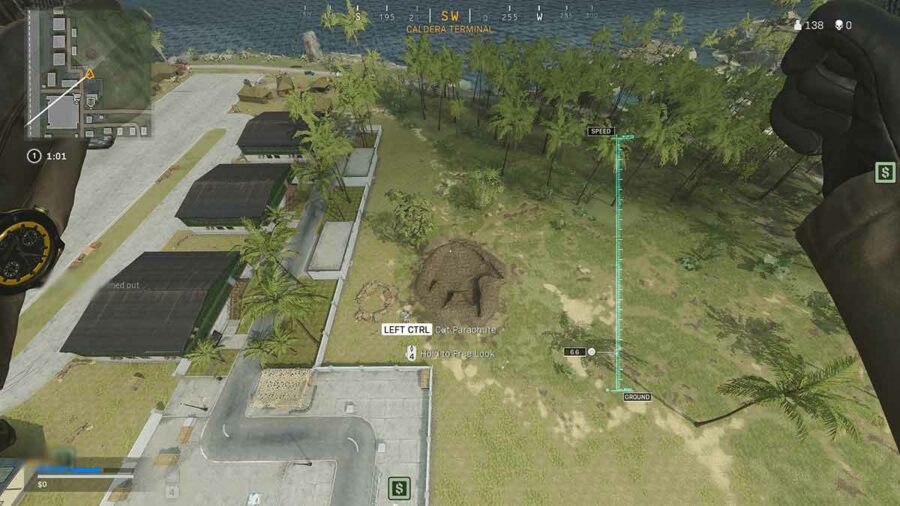 A humongous footprint can be found next to the Airport hangers by the sea. The impression closely resembles the foot of Godzilla.
Related: Best PP-19 Bizon Loadout and Class in Call of Duty Warzone
Kong Battle Axe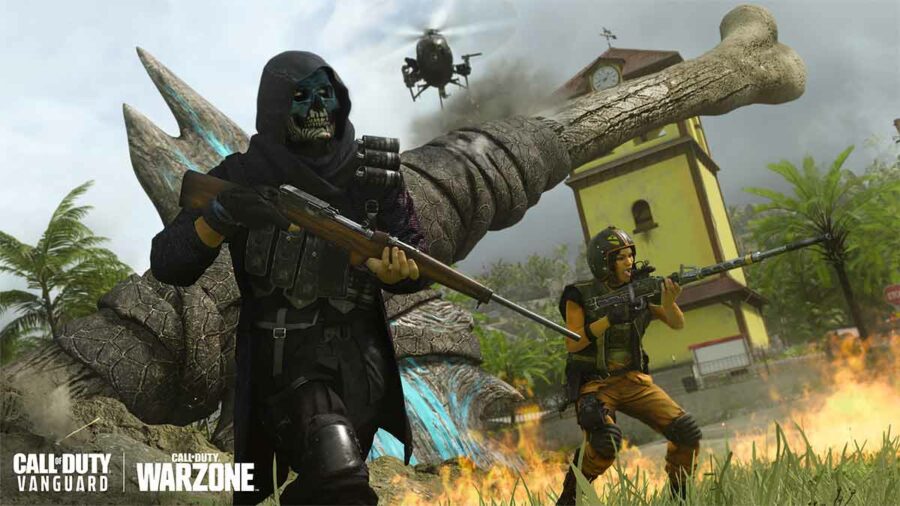 Kong's legendary axe, which is used in the Godzilla vs. Kong movie, is located near Resort. Players can climb on it and access the top of the watchtower, which previously could only be accessed from the inside.
Points of Interest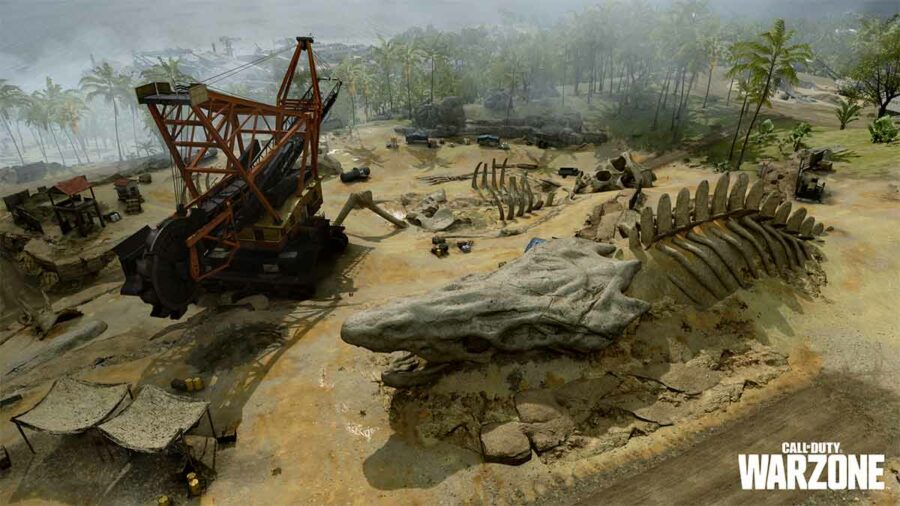 The brand new POI, Dig Site, is the biggest and most obvious representation of the Monsterverse collaboration. The area has several skeletal remains of monstrous species, including Skullcrawlers and Kong's ancestors. Moreover, there are cave paintings beneath Peak, which display the fight amongst various monsters in the early ages.
Stay tuned to Pro Game Guides for more Call of Duty content. In the meantime, head over to our article on Best SP-R 208 Loadout and Class in Call of Duty Warzone.