Fennec 45 is the fastest-firing Submachine Gun in Call of Duty: Warzone 2. This characteristic alone makes the gun one of the best close-range weapons in the game. While you can shred enemies even with the base weapon, equipping some good attachments on the gun makes it more potent.
Best Fennec 45 Loadout Warzone 2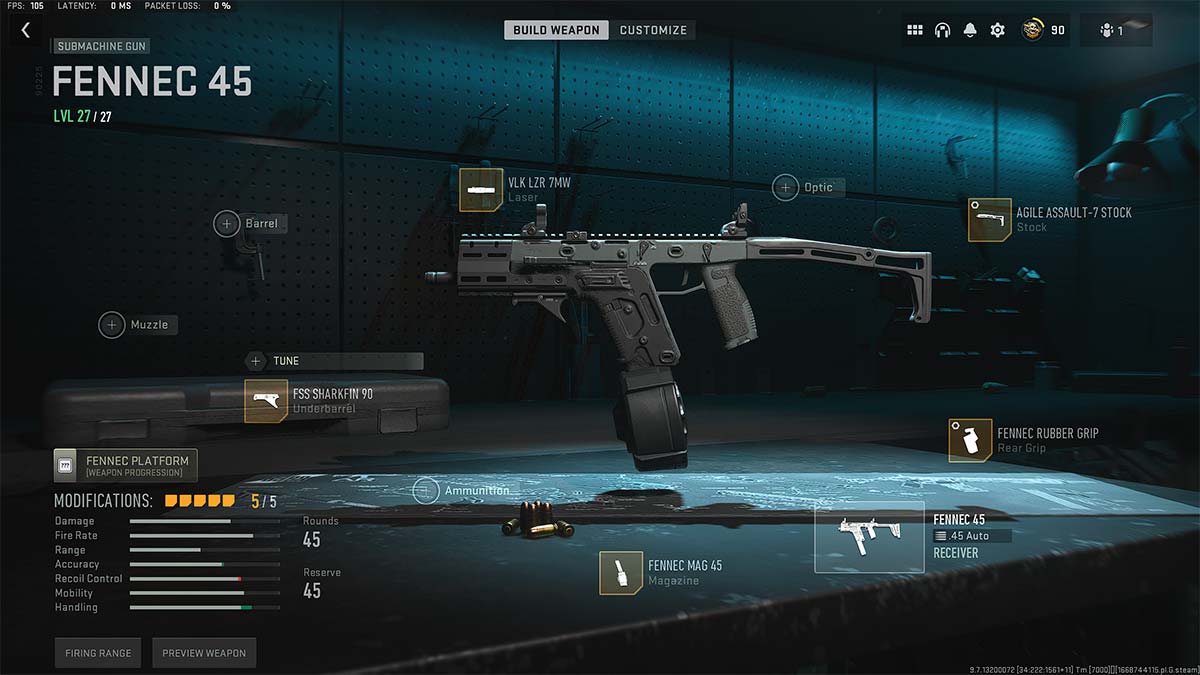 Laser: VLK LZR 7mW
Stock: Agile Assault-7 Stock
Underbarrel: FSS Sharkfin 90
Magazine: Fennec Mag 45
Rear Grip: Fennec Rubber Grip
Attachment Tuning

Stock: For max Aim Down Sight Speed and Aiming Idle Stability

Underbarrel: Standard values
Rear Grip: For max Aim Down Sight Speed and Sprint To Fire Speed
The attachments used here are for a maximum mobility Fennec 45 build. Since the gun has a minimal and easy-to-control recoil pattern, we can use attachments that improve its aim-down-sight, sprint-to-fire, and movement speeds. The iron sight on the gun is clean, however, you can swap the underbarrel for the Cronen Mini Pro optic if required.
Best Fennec 45 'Hipfire' Loadout Warzone 2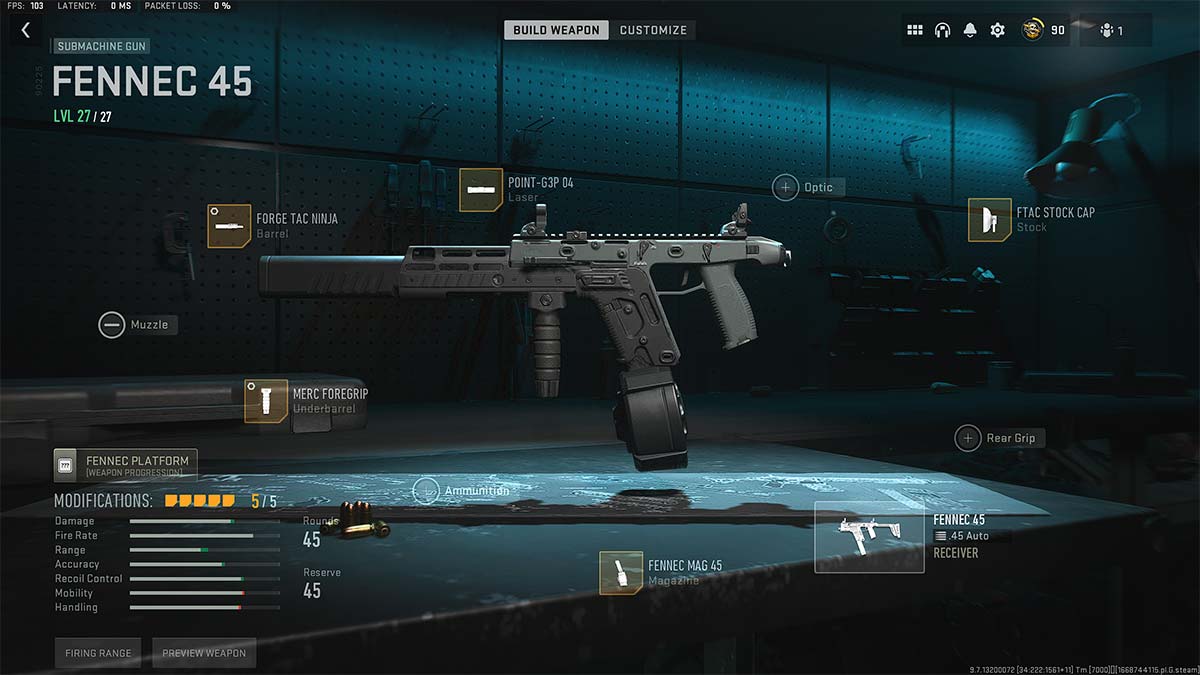 Barrel: FTAC M-Sub 12"
Laser: Point-G3P 04
Stock: LM Stockless Mod
Underbarrel: Merc Foregrip
Magazine: 50-Round Drum
Attachment Tuning

Barrel: For max Recoil Steadiness and Damage Range
Underbarrel: For max Hip Recoil Control and Hip Fire Accuracy
Related: Best Lachmann Sub loadout and attachments in Warzone 2
The Fennec 45 attachments used here help shrink the hipfire bullet spread of the gun, making it perfect for shooting without aiming-down-sight (ADSing). The barrel also improves the damage range and bullet velocity, so you can easily take out enemies at medium range.
Best Fennec 45 Class Setup Warzone 2
Primary Weapon: Kastov 762
Secondary Weapon: Fennec 45
Tactical: Stim
Lethal: Semtex
Perk Package: You can choose from Commando, Specter, Weapon Specialist, or any other package of your preference
Stay tuned to Pro Game Guides for more Call of Duty: Modern Warfare 2 and Warzone 2 content. In the meantime, head over to our article on Best MX9 loadout and attachments in Warzone 2.