Calling Card is a Tier 1 mission for the Redacted faction in Call of Duty: Warzone 2 DMZ. The mission tasks you to take out the new Scavenger commander and loot Calling Cards from dead players' backpacks. Here's a detailed guide on how to complete this challenge.
Calling Card DMZ Mission
Find and extract 3 Scavenger Calling Cards.

Kill the Scavenger.
Where to find Scavenger Calling Cards in DMZ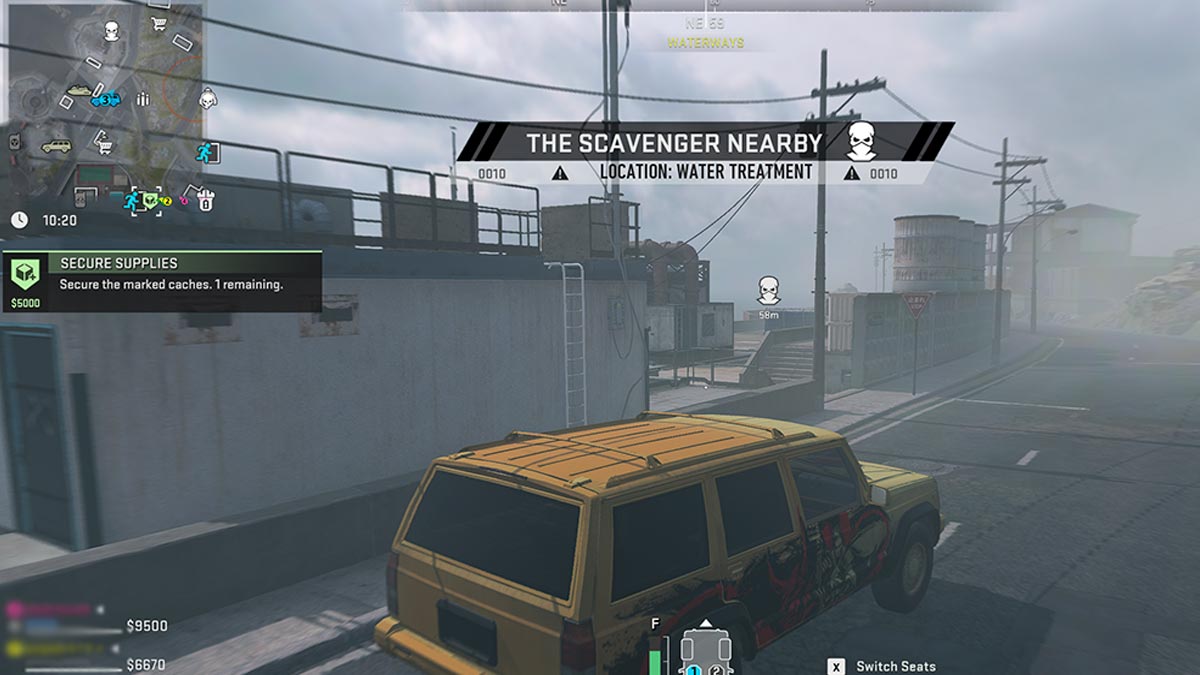 Scavenger Calling Cards are items placed in dead operators' backpacks by the Scavenger boss. He picks up the Dog Tags from the backpacks and replaces them with the Calling Card. The Scavenger spawns randomly on the map and if he's close, you'll be alerted by the Scavenger Nearby pop-up.
Search for fallen players' backpacks and look for the Scavenger Calling Cards inside them. These backpacks are marked by the masked skull icon as shown in the second image. You may find more packs if you look around in the area. However, beware of the Scavenger boss as he's deadly and well-protected by armored soldiers. His location is shown by a red circle on the tac map.
At times, some of the backpacks in the marked area didn't have Calling Cards. This could be because other operators already picked it up before we reached there, therefore, be prepared for a fight. Also, make sure that you have empty slots in your backpack before picking up a Calling Card, otherwise, it may disappear due to an active bug in the game.
Related: Zero Tolerance DMZ Mission Guide
How to kill the Scavenger in DMZ
You can easily take out the Scavenger commander and his guards by shooting at them and throwing explosives and lethals. The boss wears a dark ghillie outfit and is easily recognizable. You can kill the Scavenger, grab any Scavenger Calling Cards that you find, and extract them for mission progress.
It doesn't matter if you couldn't collect three cards in one run as you can complete the challenge in multiple deployments. Furthermore, you should preferably attempt this mission on Ashika Island because the map is small and your chances of running into a Scavenger are high. Try and kill as many enemy operators as you can and visit their bodies periodically to see if the boss has spawned.
Stay tuned to Pro Game Guides for more Call of Duty: Modern Warfare 2 and Warzone 2 content. In the meantime, head over to our article on Unstoppable Force DMZ Mission Guide.