In Call of Duty: Warzone 2 DMZ, the newly added Redacted faction offers players a variety of challenges and missions to complete. Dealmaker, the second mission for Tier 1 Redacted, tasks you with the collection of certain valuables and then trading them for another special item.
Dealmaker Mission DMZ
Store an Electric Drill, a Gas Can, and a Golden Skull in your backpack at the same time.
Trade for a Secure Backpack at a Buy Station.
Where to find Golden Skull in DMZ
Gold Skull is a highly valuable item that may be very hard to come across if you're simply searching for it while looting. However, there are some guaranteed ways to acquire a Golden Skull in DMZ:
Kill a commander: In Al Mazrah, everytime we killed the Juggernaut and Chemist, they dropped a Gold Skull (see above image). If you don't already know, the Chemist spawns inside the radiation zone. As for the Juggernaut, he may spawn at Zarqwa, AL Sharim Pass, or Zaya Observatory. You may also find a Gold Skull inside the supply drop of the Commander Helo.
HMS Shipwreck Cache: If you're attempting this mission on Ashika Island and you have the H.M.S. Shipwreck Cache Key, go ahead and unlock this supply crate for a Golden Skull.
Related: Upgraded Arsenal DMZ Mission Guide
Where to find Electric Drill in DMZ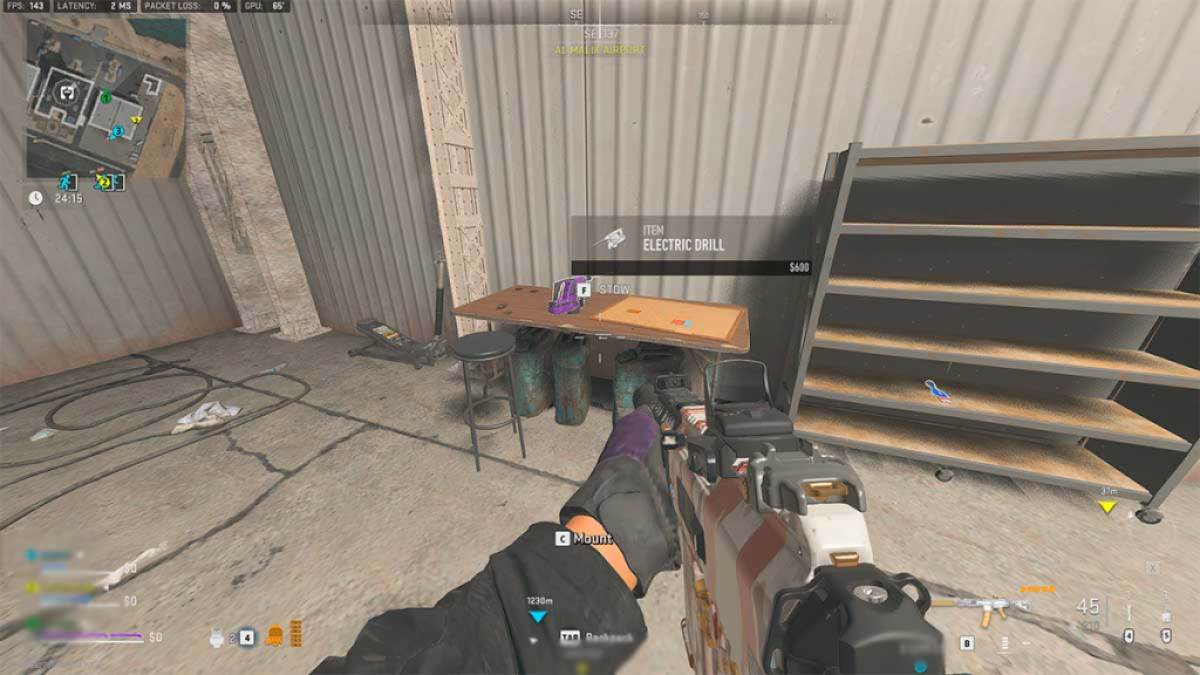 Electric Drill is a rare item, but you can acquire one easily if you know where to look. You can get an Electric Drill mainly from warehouses, workshops, and garages that can be found all around the map. It could be placed inside shelves or on top of tables as shown in the image above.
Where to find Gas Can in DMZ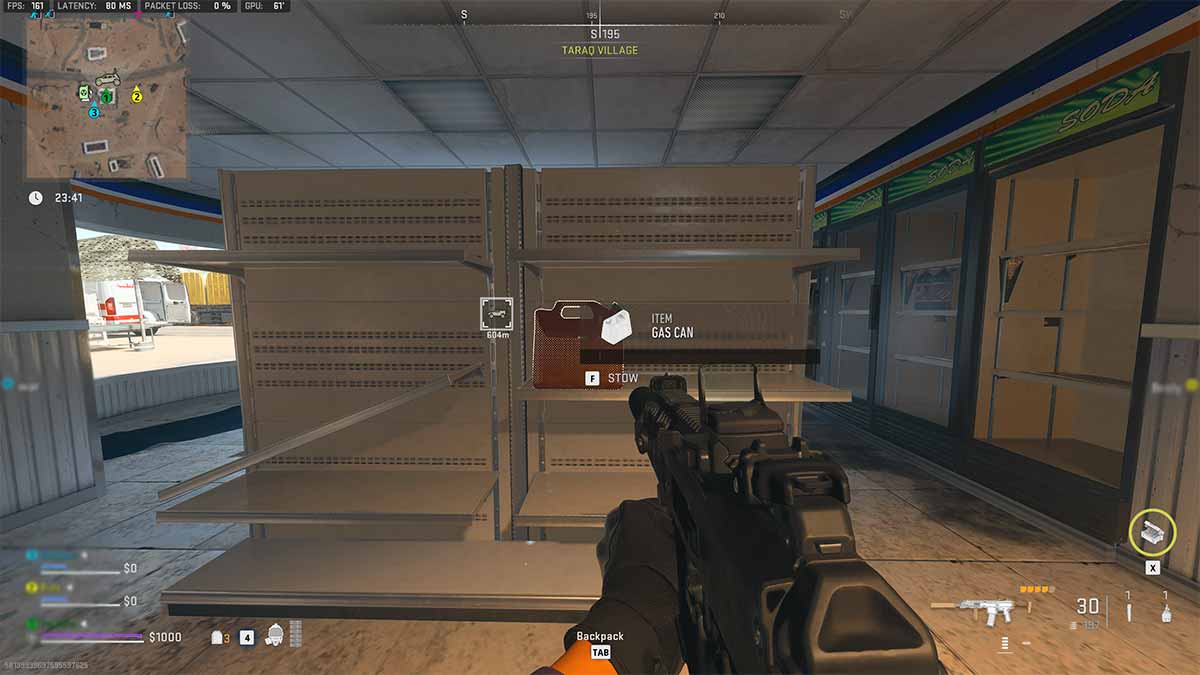 Gas Cans are very easy to find and you can get one from gas stations across the map. Once you have all three items required for the mission in your backpack, the first task will be checked off.
How to trade for a Secure Backpack at a Buy Station
For the final task, you need to visit a Buy Station and use the Barter trading system to craft a Secure Backpack. Simply interact with the shop and select the Barter menu to open a list of gear and their recipes. The recipe to craft a Secure Backpack is an Electric Drill, a Gas Can, and a Gold Skull, all of which you already have acquired. Trade these valuable for the backpack and the Dealmaker mission should be complete.
Stay tuned to Pro Game Guides for more Call of Duty: Modern Warfare 2 and Warzone 2 content. In the meantime, head over to our article on Where to find Tempered Plate Carriers in Warzone 2.