Season 3 for Call of Duty: Warzone 2 DMZ introduced the new Heavy Chopper aerial vehicle to the game. The Flight Risk mission for the Tier 2 Redacted faction tasks you to acquire the fuel for this bird and then extract by flying it out of the exclusion zone.
Flight Risk Mission DMZ
Acquire special Heavy Chopper Fuel.
Refuel the Heavy Chopper.
Exfiltrate using the Heavy Chopper.
How to acquire special Heavy Chopper Fuel in DMZ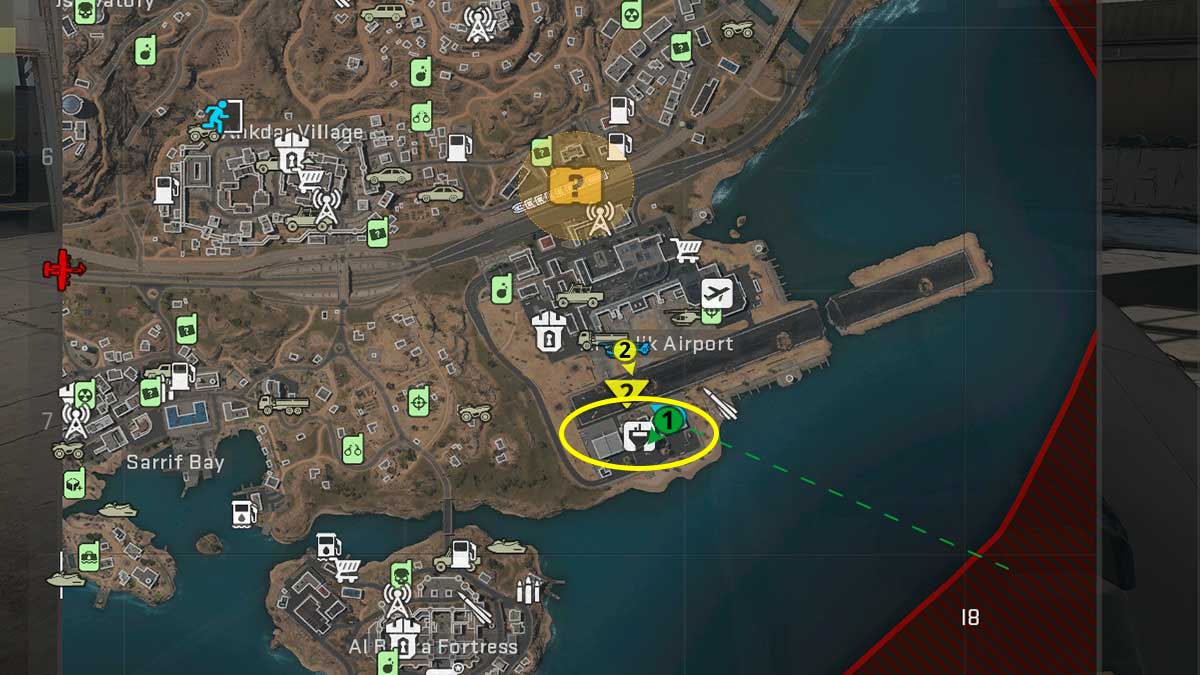 Heavy Chopper can only be operated if you first refuel it with the Heavy Chopper Fuel. This green-colored gas can is a rare item that can be obtained from the following locations in Al Mazrah:
Cargo Train: It's often placed on top of wooden crates in the middle coaches of the train.
Al Malik Airport: Look for this item inside the aircraft hangars by the Control Tower.
Smuggling Tunnels: Players have also found the Heavy Chopper Fuel inside this underground network of caves near Zarqwa Hydroelectric.
Where to find the Heavy Chopper in DMZ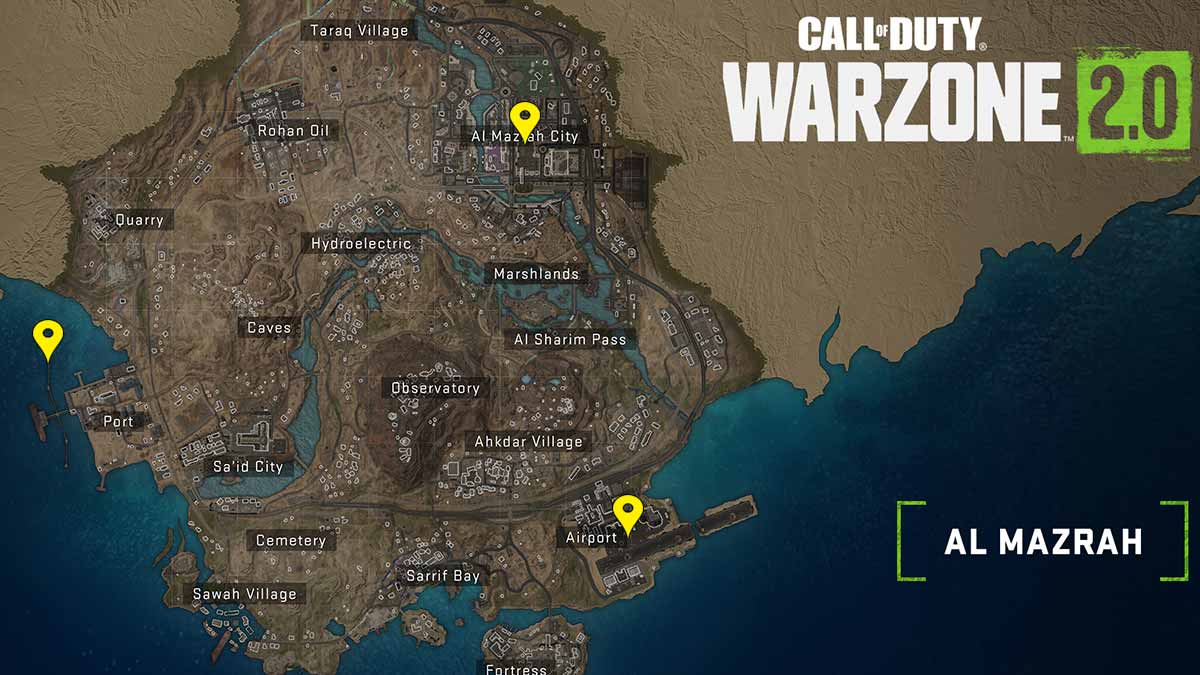 Generally, only one Heavy Chopper appears in Al Mazrah per match. It usually spawns on the helipad near Hafid Port. Sometimes, it also appears at the airstrip in Al Malik Airport and the highrise in Al Mazrah City. Get to the chopper as soon as you acquire the special fuel as other teams may be doing the same mission.
Related: Smoking Gun DMZ Mission Guide
How to Refuel the Heavy Chopper in DMZ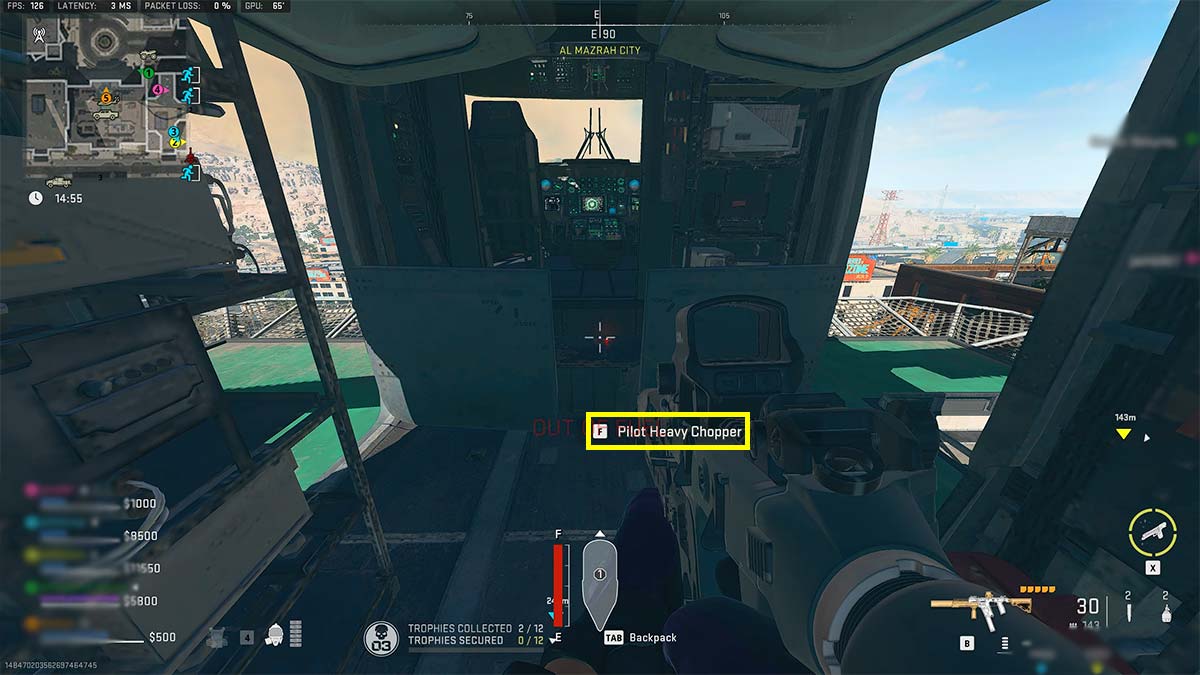 Enter the Heavy Chopper and approach the cockpit, where you'll get the Pilot Heavy Chopper indicator. Press the interact input and take the pilot seat of the bird. Now, open your backpack and refuel the vehicle by selecting the Heavy Chopper Fuel that you acquired earlier.
How to exfiltrate using the Heavy Chopper in DMZ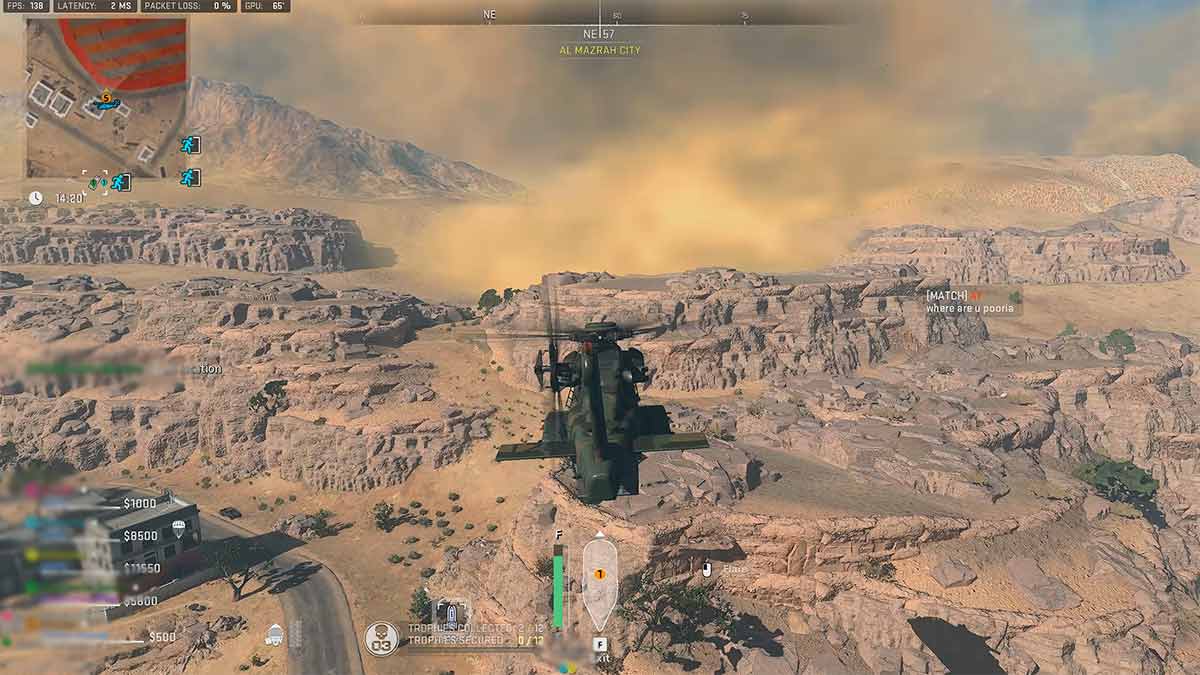 For the final task in the Flight Risk mission, you simply need to fly the Heavy Chopper out of the map to exfiltrate. The moment you go out of bounds as shown in the image, the successful exfil screen will appear. Don't forget to use this exfil technique to get out of the DMZ whenever you acquire the special fuel.
Stay tuned to Pro Game Guides for more Call of Duty: Modern Warfare 2 and Warzone 2 content. In the meantime, head over to our article on Dark Water DMZ Mission Guide.