Call of Duty: Warzone 2 DMZ has been a great way for players to level up their weapons. While you can get weapon XP by completing contracts and eliminating bots, an infinite money glitch allows you to earn ridiculous amounts of XP without putting much effort. Before trying this glitch, keep in mind that the developers may suspend your account for exploiting a bug. Although no such ban has been reported yet, proceed at your own risk.
How to get infinite money in Warzone 2 DMZ
You'll first need to acquire a medium or large backpack to get maximum money in DMZ. You can find this item inside loot caches, or the best way to obtain it is by purchasing one from a buy station for $5000. You can collect this money by looting or completing a contract.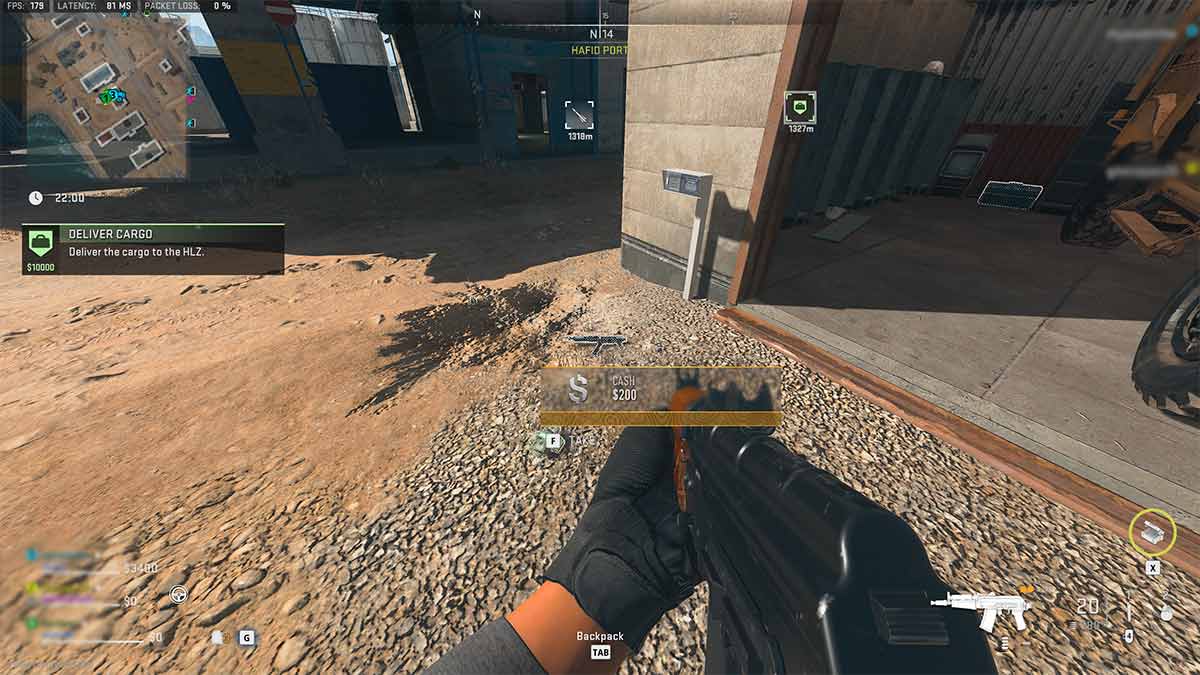 After acquiring a backpack, you'll then need to kill a bot. Look at the weapon it drops and ensure it has a yellow outline. Once you find the gun, follow the steps below:
Open your inventory and drop some cash next to the weapon.
Put your crosshairs on the gun and move slightly backward until the cash prompt appears, as shown in the image above.
Press the stow button (check keybinds or controller settings).
This should add over a million dollars to your backpack.
Related: How to get the Kushaak Construction Warehouse Key in Warzone 2 DMZ
If you don't get the maximum money, reattempt this process. The key here is to aim at your weapon while the cash prompt is on the screen and then press the stow input. You can deposit this money in dumpster dead drops to earn XP for the weapon you're holding or use the money at shops to buy gear.
Stay tuned to Pro Game Guides for more Call of Duty: Modern Warfare 2 and Warzone 2 content. In the meantime, head over to our article on Best Lockwood 300 attachments and loadout in Warzone 2.