Warzone 2's DMZ mode is filled to brim with all kinds of loot, from kitted out guns to total fodder to sell. One of these types of items are keys. There are several different kinds of keys in DMZ that all unlock different things. The Kushaak Construction Warehouse Key, for example, is used to unlock a loot-filled special area that is highlighted on the map. However, there is little to no specification on where to find such a key. Fortunately, we have the intel you need to get this special key and unlock the loot within. Here's how to obtain the Kushaak Construction Warehouse Key in Warzone 2, DMZ edition.
Where to get the Kushaak Construction Warehouse Key in Warzone 2 DMZ
Obtaining the Kushaak Construction Warehouse Key is actually a lot easier than you think. You see, there are different methods for obtaining it, but the simplest way of doing so is to complete the Convenience contract mission under the White Lotus faction. It is a reward for completion, along with other useful additions such as experience for the Battle Pass. If you do not see the Convenience contract, continue progressing through the White Lotus missions until it is available.
Another less recommended method is to grind the area around the the warehouse itself. Killing soldiers and looting the area may yield the key in question, but we don't recommend this because you're at the mercy of loot RNG. However, if you have not progressed through the White Lotus faction enough, then this method is viable if you're looking to get a taste of the loot inside early.
Where is the Kushaak Construction Warehouse?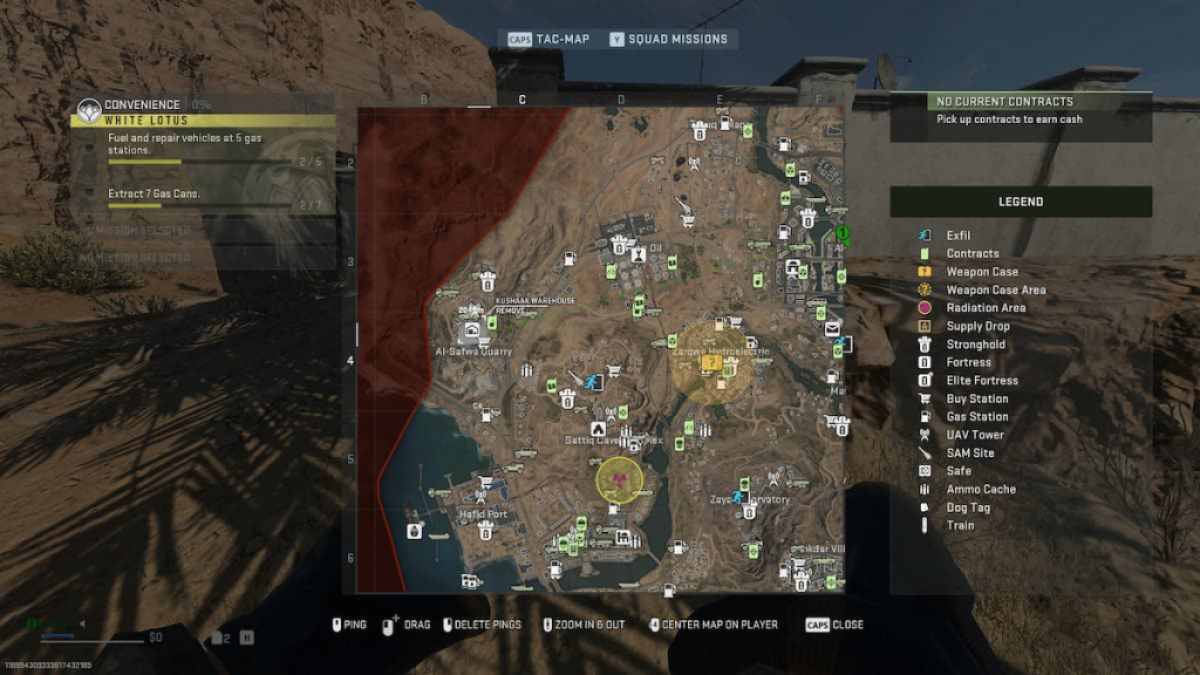 Kushaak Construction Warehouse is located in the northwestern corner of the map, within the area of Al-Safwa Quarry. The area is crawling with soldiers, so come prepared and enter with extreme caution. The loot will be there, but you won't be getting it if you're dead.
For more quality content on Warzone 2.0, check out How to get Deckhand's Toolbox Key in Warzone 2 DMZ right here on Pro Game Guides.