In Call of Duty: Warzone 2 DMZ, there are several secret locations and loot caches present across the map. The locked Deckhand's Toolbox is a hidden cache inside a sunken ship off the southern coast of Al Mazrah. You can access the key to this box by completing the One Man Army Tier 1 Black Mous Faction Mission.
How to get the key to Deckhand's Toolbox in CoD DMZ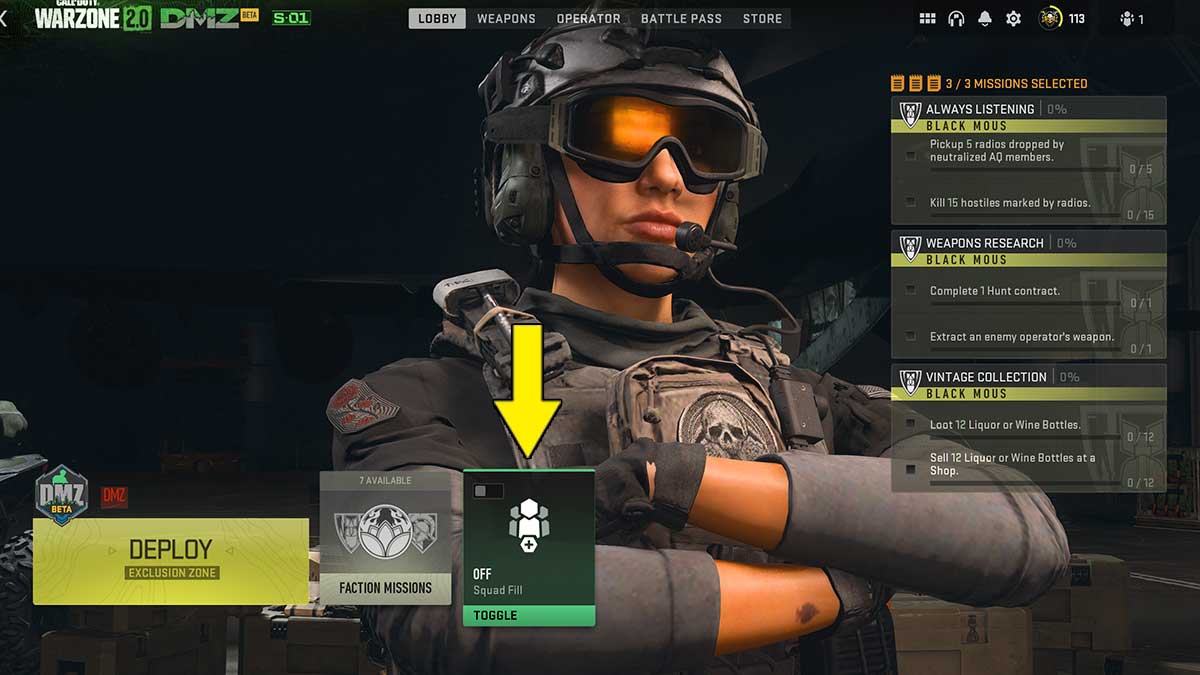 The One Man Army mission tasks you with infiltrating and extracting from the DMZ without any teammates. You can play the game mode solo by toggling off the Squad Fill option from the main menu before you start a match. To complete this mission fast, head towards the nearest exfil point as soon as you load into the game and extract immediately. Furthermore, we recommend using a vehicle and not bringing any weapon if you just want to exfil.
Where to find the Deckhand's Toolbox in DMZ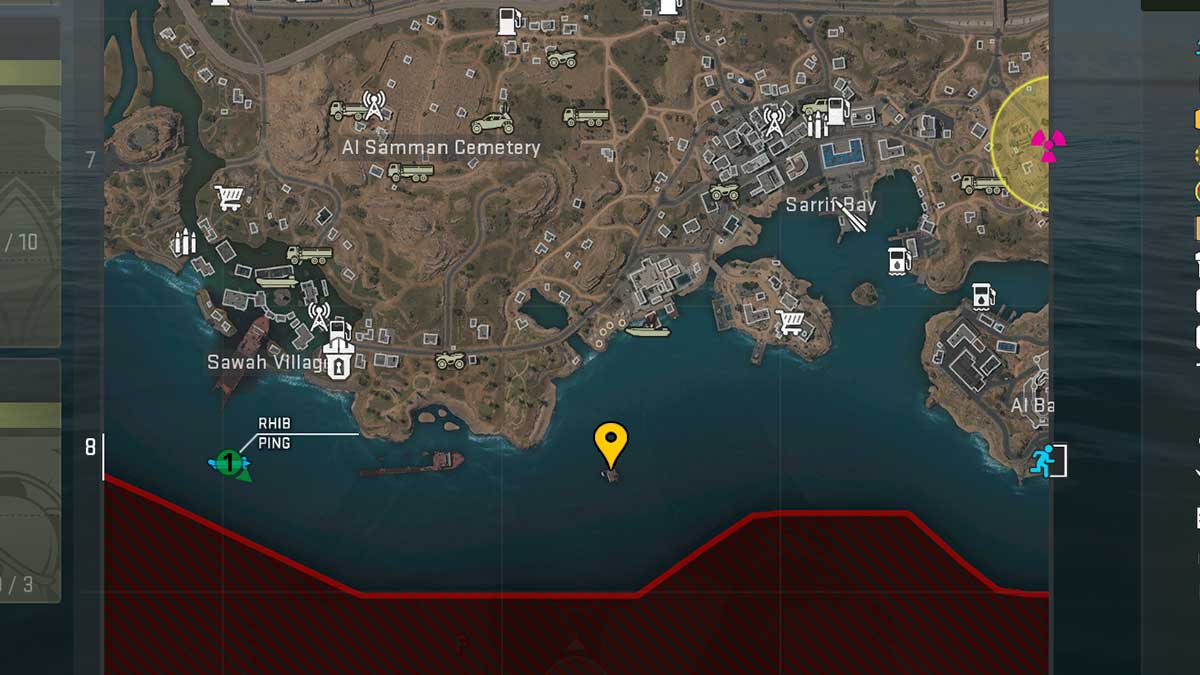 Once you've completed the One Man Army mission, the Deckhand's Toolbox Key will be added to your inventory. Equip this key in your backpack and load into a new DMZ match. As mentioned previously, the toolbox you're looking for is inside the sunken ship in Sarrif Bay as marked on the map above. After approaching the ship, dive into the water and enter the deck directly below the water level. Look to your left and you'll see the Deckhand's Toolbox. This area is completely submerged, so you'll have to loot quick, else you'll drown.
Stay tuned to Pro Game Guides for more Call of Duty: Modern Warfare 2 and Warzone 2 content. In the meantime, head over to our article on How to get the Traveler's Luggage Key in Warzone 2 DMZ.