Call of Duty Modern Warfare 2 is one of the most visually brilliant games this year, yet players often face several problems related to graphics and audio. One of the latest problems popping up is the Screen Flickering issue, which harms several players' experiences. Luckily, we have found a few methods for players to try. Here's how you can fix the Screen Flicking issues in Call of Duty Modern Warfare 2.
How to solve Screen Flickering issue in MW2?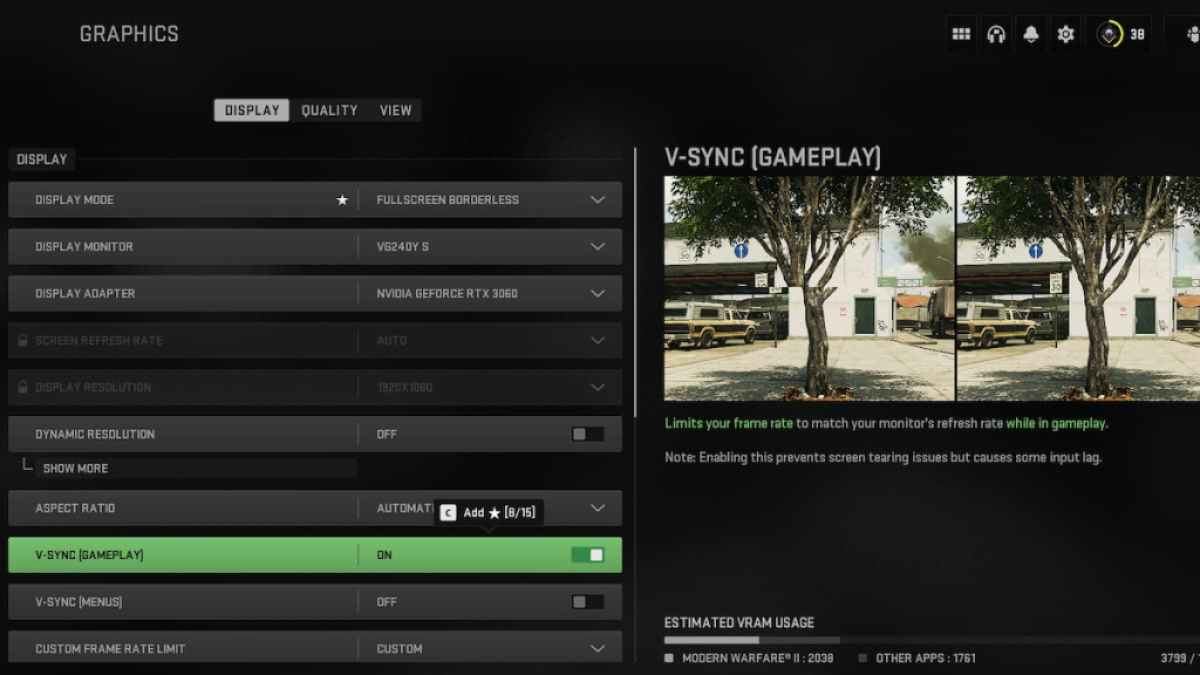 PC Players with NVIDIA and AMD graphics cards are facing various problems with Call of Duty Modern Warfare 2. The flickering screen issue continuously pops up during matches, ruining the gameplay for many. While this issue has caused several players to reinstall the game, you won't need to go to that extent. Here are some methods by which you can fix the screen flickering issue in Modern Warfare 2:
NVIDIA GPU
Players who are using NVIDIA graphics cards can turn on Vertical Sync or V-Sync in the game
Visit the Settings Menu, navigate to Graphics, and toggle the V-Sync option to ON
Open your NVIDIA Control Panel and visit 3D Settings
Toggle Vertical Sync to ON
Open GeForce Experience and download the latest Game Ready Drivers
You can also visit the Device Manager section from Windows to update Display drivers
AMD GPU
Right-click on Desktop and select AMD Radeon Settings
Make sure Vertical Refresh is set to Always On
These methods have fixed the problem for us, and we recommend lowering graphics settings to fix visual issues. Make sure to also download the latest Drivers for your respective GPUs. If the problem persists, its best to take a few screenshots and provide a detailed report of the experience to Activision Support.
Having trouble logging in to Modern Warfare 2? Check out How to fix MW2 'keeps crashing on PC, PS5, & Xbox' issue on Pro Game Guides.