Call of Duty: Warzone 2 DMZ allows players to explore the open-world of Al Mazrah and complete missions for various in-game rewards. The map also has several hidden secrets, such as inaccessible establishments and discoverable stashes, one of them being the Quarry Worker's Lost Toolbox.
How to exfil with six killstreaks in Warzone 2 DMZ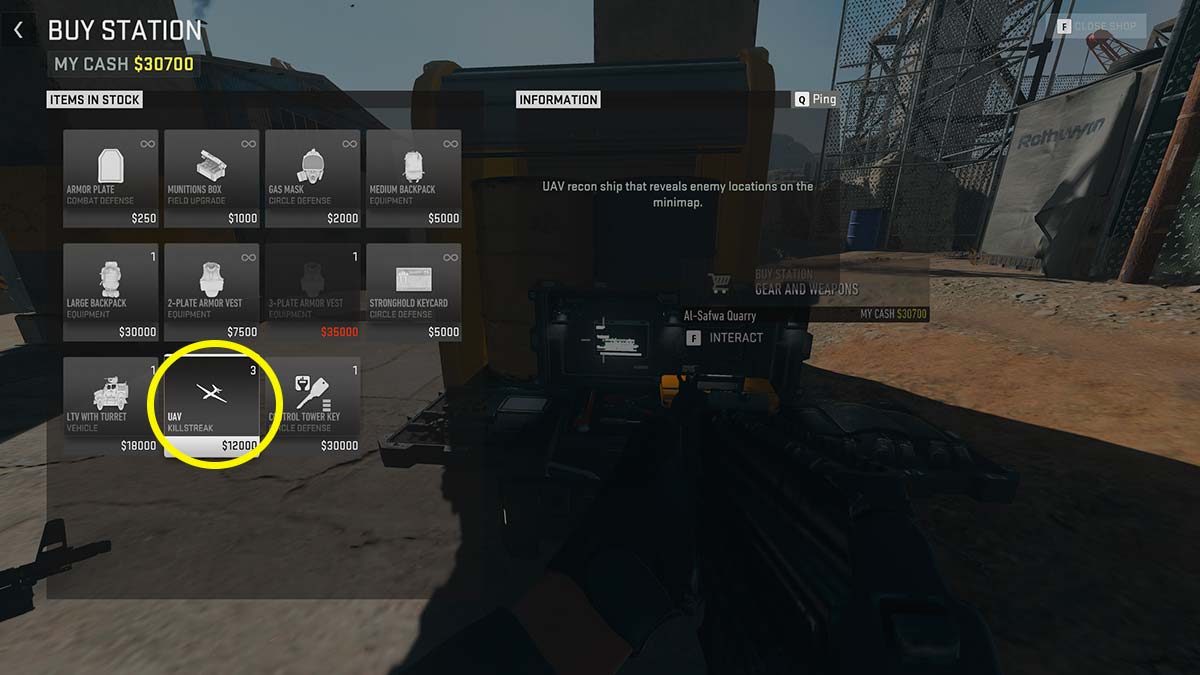 To open this hidden stash, you'll need to get the key that unlocks it. The Quarry Worker's Lost Toolbox key can be availed by completing a Tier 2 White Lotus Faction Mission called Bombing Run. This mission tasks you to exfil the DMZ with six killstreaks in one deployment.
Killstreaks such as UAV, Counter UAV, and Advanced UAV can be purchased from the Gear section of the Buy Stations. These items typically cost $12000 and are only available in limited quantities at a Buy Station. Therefore, you'll have to visit at least two Buy Stations to get the required number of killstreaks.
Since killstreaks cost a lot of money, you'll have to earn cash by completing contracts in DMZ. Completing the Secure Radioactive Material contract is very effective as it gives you cash and Nuclear Fuel Rods that you can sell for $10000. Alternatively, you should also keep looting for cash as you may find the Cluster Mine killstreak in some random loot chests.
Where to find Quarry Worker's Lost Toolbox in Warzone 2 DMZ
Now that you have the key for it, you'd want to know the location of the Quarry Worker's Lost Toolbox. It is located in Al-Safwa Quarry, a POI located in the north-western region of the map. Upon reaching the location marked on the map above, you'll see a small water-pool. Dive into the pool, and you'll find the Quarry Worker's Lost Toolbox at the bottom. Use your key to open it and grab the loot.
Stay tuned to Pro Game Guides for more Call of Duty: Modern Warfare 2 and Warzone 2 content. In the meantime, head over to our article on Where to find Dog Tags in DMZ.