Clock Repair Tools is one of the several hidden loot caches in Call of Duty: Warzone 2 DMZ. If you have the key for this locked toolbox, follow this guide for the exact location where you can find it. But first, let's check out the guaranteed way of getting the key: completing a Faction Mission.
Custom Hardware DMZ Mission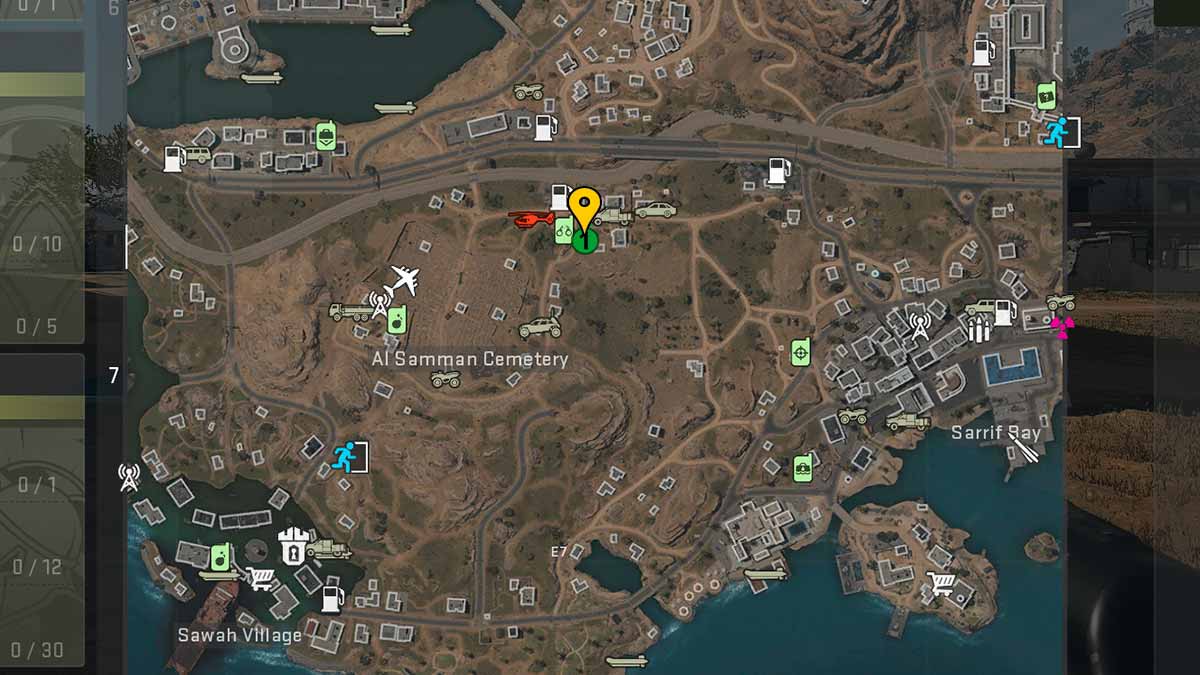 The Clock Repair Tools key is a reward players receive for completing the Custom Hardware Tier 2 Black Mous Faction Mission. This mission gives you three tasks to complete:
Deliver one GPU to the dumpster dead drop near the railroad north of Al Sammam Cemetery (shown in the images above)
Deliver four Game Consoles to the same dead drop
Extract 20 Hard Drives
While Hard Drives are a rather easy-to-obtain item in DMZ, Game Consoles are somewhat rare. You can find Hard Drives on computers, shelves, and other loot caches. Game Consoles generally spawn inside houses and can be found inside lockers, supply chests, and even lying on shelves and tables. On the other hand, GPUs are by far the rarest item in DMZ. We found ours after spending hours searching inside computers at police stations, office buildings, and banks. Consider yourself very lucky if you find one of these.
Where to find the Clock Repair Tools in DMZ
Now that you have the Clock Repair Tools key, you should head to Sarrif Bay, which is in the southern part of Al Mazrah by the sea. Here you'll find a clock tower as marked on the map above. Climb the ladder to reach the top of the tower and open the locked toolbox for some good loot.
Stay tuned to Pro Game Guides for more Call of Duty: Modern Warfare 2 and Warzone 2 content. In the meantime, head over to our article on How to unlock the 'Tycoon' Basilisk blueprint in Warzone 2 DMZ.