There are several Faction Missions in Call of Duty: Warzone 2 DMZ that players can complete to earn exclusive rewards, such as weapon blueprints and operator skins. The reward for the final Tier 3 Legion Faction Mission is the Tycoon weapon blueprint for the Basilisk Handgun.
How to unlock the No Rushing Mission in CoD DMZ
To gain access to the final mission in Legion Tier 3, No Rushing, you'll first have to complete any five of the six available base missions in the tier. You may attempt the following:
Related: How to get the 'Amethyst Dash' P890 blueprint in Warzone 2 DMZ
No Rushing DMZ Guide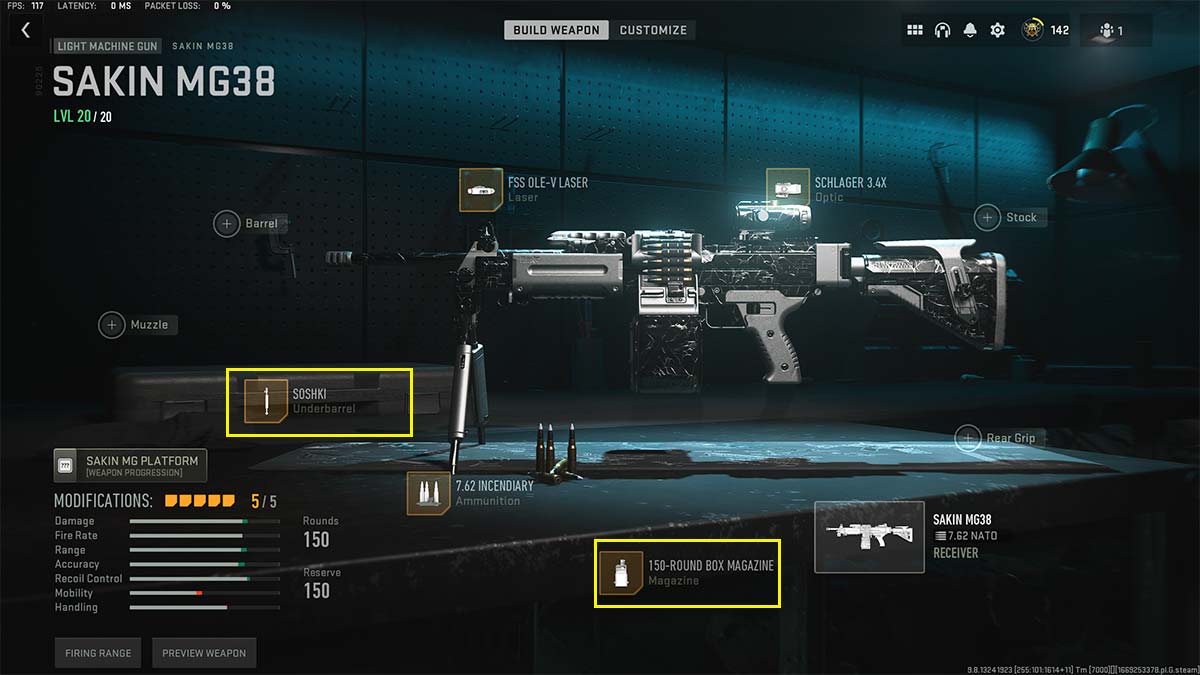 Once the five base missions in Tier 3 Legion are done, you'll unlock the No Rushing main mission that tasks you to:
Kill 10 enemies at Al Malik Terminal with a SAKIN MG38 with a 150-Round Box Magazine and a Soshki bipod
Shoot down three reinforcement choppers at Al Malik Terminal with a SAKIN MG38 with a 150-Round Box Magazine and a Soshki bipod
To use the SAKIN MG38 LMG with the specified attachments, you'll first have to unlock the gun and the required attachments. If you have it unlocked already, go to the loadout section and equip SAKIN MG38 in your Insured Slot 1. Now, go to gunsmith and put the following attachments on the weapon:
Laser: FSS OLE-V Laser
Optic: Schlager 3.4x
Underbarrel: Soshki
Ammunition: 7.62 Incendiary
Magazine: 150-Round Box
The Soshki underbarrel and 150-Round Box magazine are the must-have attachments in order to complete the mission. The remaining three attachments can be customized to your preference. We recommend using the 7.62 Incendiary ammunition as it does extra damage to vehicles and takes them out faster than regular bullets.
Make sure that the No Rushing mission is added to your list and drop into a DMZ match. Go straight to Al Malik Airport if you haven't spawned there already. Eliminate 10 enemies using the SAKIN MG38 build to complete the first task. You'll then have to take out three reinforcement helicopters in the same area. These choppers spawn at various locations (shown by yellow dots on the map above) and you may have to wait a while before you spot one. Furthermore, keep shooting at the helo until it explodes for the progress to register. Do this three times to unlock the Tycoon Basilisk.
Stay tuned to Pro Game Guides for more Call of Duty: Modern Warfare 2 and Warzone 2 content. In the meantime, head over to our article on How to get Deckhand's Toolbox Key in Warzone 2 DMZ.