Call of Duty: Warzone 2.0 has an array of new social features that can be quite fun to play around with. One of these features is called Assimilation, wherein you can form alliances with enemy squads and team up with each other. Assimilation only works in certain game modes, and can be a great tool for when you're desperately in need of some teammates. In this guide, we'll go over how you can use Assimilation to join nearby enemy squads in Warzone 2.0.
How does Assimilation work in Warzone 2.0?
As mentioned prior, Assimilation is a feature players can use to request an enemy squad to join their team. In order for Assimilation to work, you must have Assimilation Refill turned on before entering a game. This feature only works in the following game modes:
Battle Royale Duos
Battle Royale Quads
Third Person Trios
Unhinged Trios
DMZ
The maximum number of enemy players that can join your team will be limited to the number of empty slots left in your squad. For example, if you're playing a match of Battle Royale Quads and lose three teammates, you can invite up to three enemy players to join your squad. However, in the DMZ and Unhinged Trios playlists, you have the option to form a squad of up to six members.
How to use Assimilation in Warzone 2.0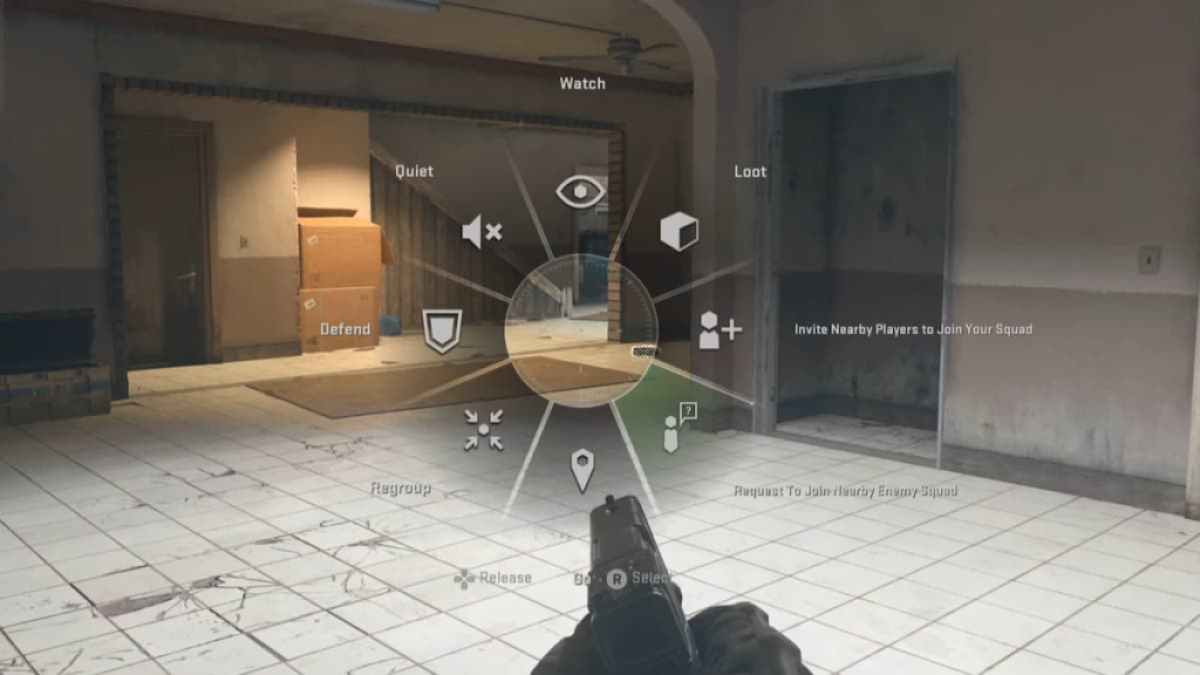 Using the Assimilation feature is fairly straightforward. When within range of an enemy player, you can invite them to your squad by long pressing the Ping button, and then selecting Invite Players to Join Your Squad. If, however, you wish to join the enemy squad, you can send them a request to do so by selecting Request to Join Nearby Squad. To bring up the Ping wheel, long press Up on the D-pad (Controllers), or the Middle Mouse Button (PC).
Make sure to use Proximity Chat to speak with enemy squads before using Assimilation to squad up. This will help smoothen communications, while also allowing you to understand whether you are close enough to an enemy squad to send them an invite.
Wondering how to loot more efficiently in Warzone 2? Check out How does looting work in Warzone 2?, right here on Pro Game Guides.