Do you recall the Comms Tower from Rebirth Island? Well, these radio towers that act as UAVs have returned back to Call of Duty: Warzone 2 with the Season 3 update. UAV Towers have been in DMZ since the beginning. However, the developers have decided to introduce them to Battle Royale.
How to activate a UAV Tower in Warzone 2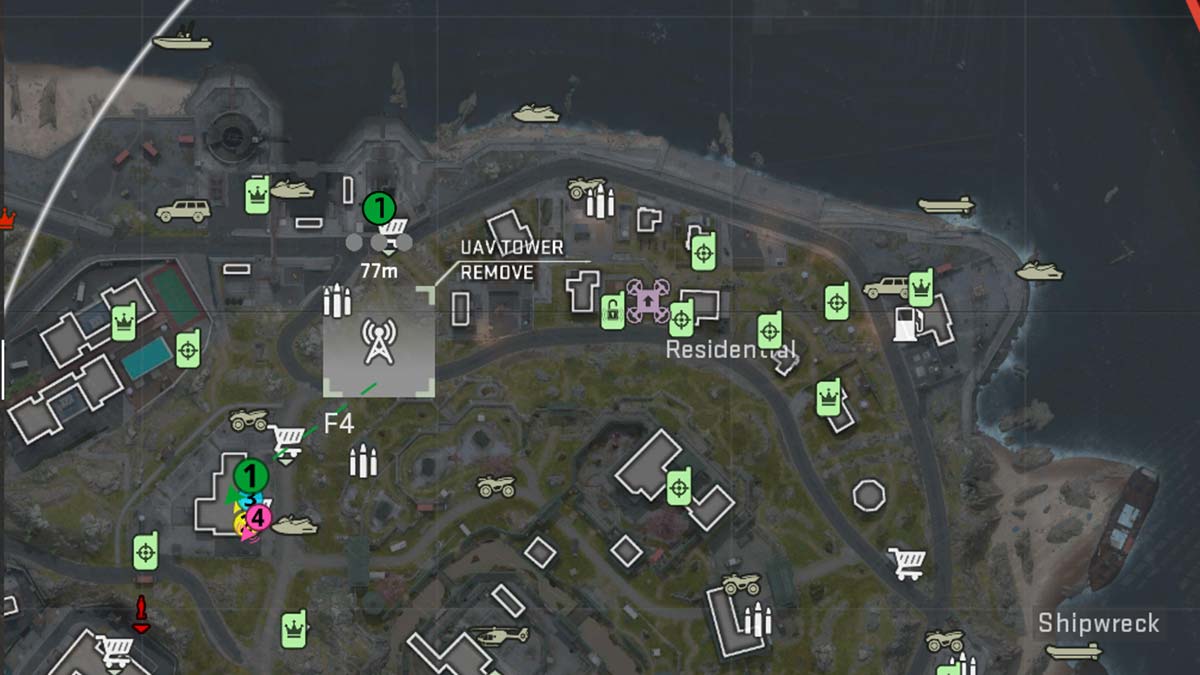 UAV Towers are marked with a white radio tower icon on players' tac maps and can be activated for $2000. To activate one of these towers, simply approach it and press the interact button to spend the required amount of cash and the UAV sweep will begin for a small animation.
Before UAV Towers, players were able to utilize the UAV technology to scan nearby enemies using UAV and Advanced UAV killstreaks and the Portable Radar field upgrade. These equipment can't be easily found as ground loot and are mainly available for purchase at Buy Stations in limited stock. UAV Towers will make this radar feature more accessible. For instance, you can activate a tower to track your bounty targets if they're in range.
How long does a UAV Tower remain active?
Once activated, a UAV Tower will scan for 20 seconds and will then switch off. You can reactivate it for the same amount. Furthermore, if an enemy squad has already activated a UAV Tower, you can activate it for yourself at the same time.
What is the scan radius of a UAV Tower?
The scan radius of a UAV Tower activated by an enemy is marked with a red circle. Any non-ghosted player within this area will be marked for the team that activates the tower. If you're within its scan range, you'll be notified via an audio cue. Moreover, you can check your tac map to see the scan range of an active UAV Tower and stay out of it to stay undetected.
Stay tuned to Pro Game Guides for more Call of Duty: Modern Warfare 2 and Warzone 2 content. In the meantime, head over to our article on How to use the Rebreather field upgrade in DMZ.