Salvager is the final, story mission for the Tier 2 Crown Faction in Call of Duty: Warzone 2 DMZ. For this mission, you have to infiltrate into the Al Mazrah and Ashika Island maps to loot and extract hidden Contraband Packages from various sunken ships.
How to complete the Salvager mission in DMZ - Warzone 2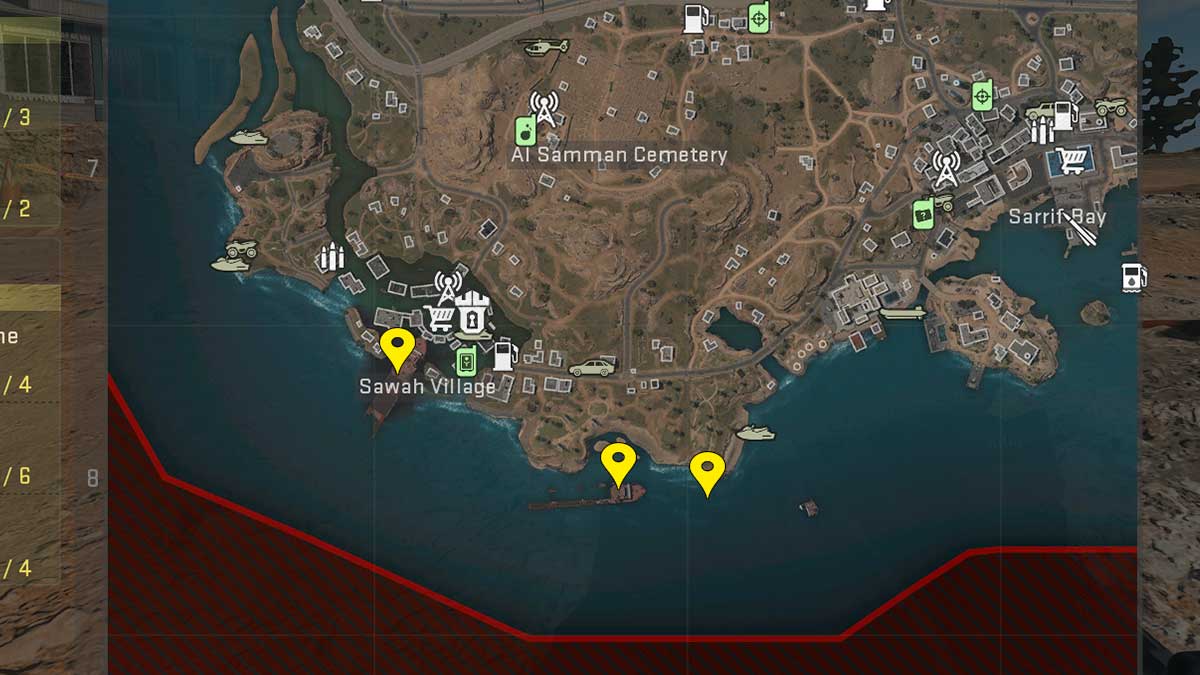 Extract the 3 Contraband Packages from the sunken ships in Al Mazrah in one deployment.
Extract the 2 Contraband Packages from the sunken ships in Ashika Island in one deployment.
All Al Mazrah Sunken Ship Contraband Packages Locations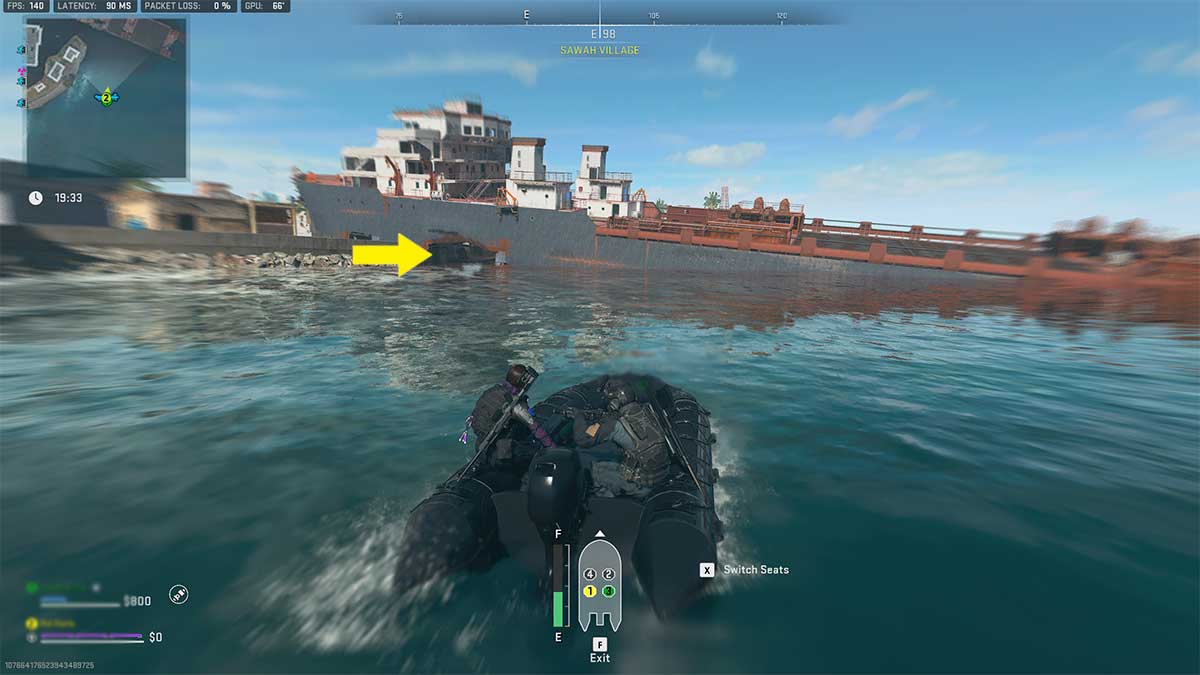 For the Contraband Packages in Al Mazrah, start by visiting the sunken ship in south Sawah Village. This area is well-protected, so you will have to eliminate some bots before getting to the vessel. Enter the ship via the huge hole in the hull. Climb the platform indicated in the second picture and you'll find the Contraband Package sitting on top of a table.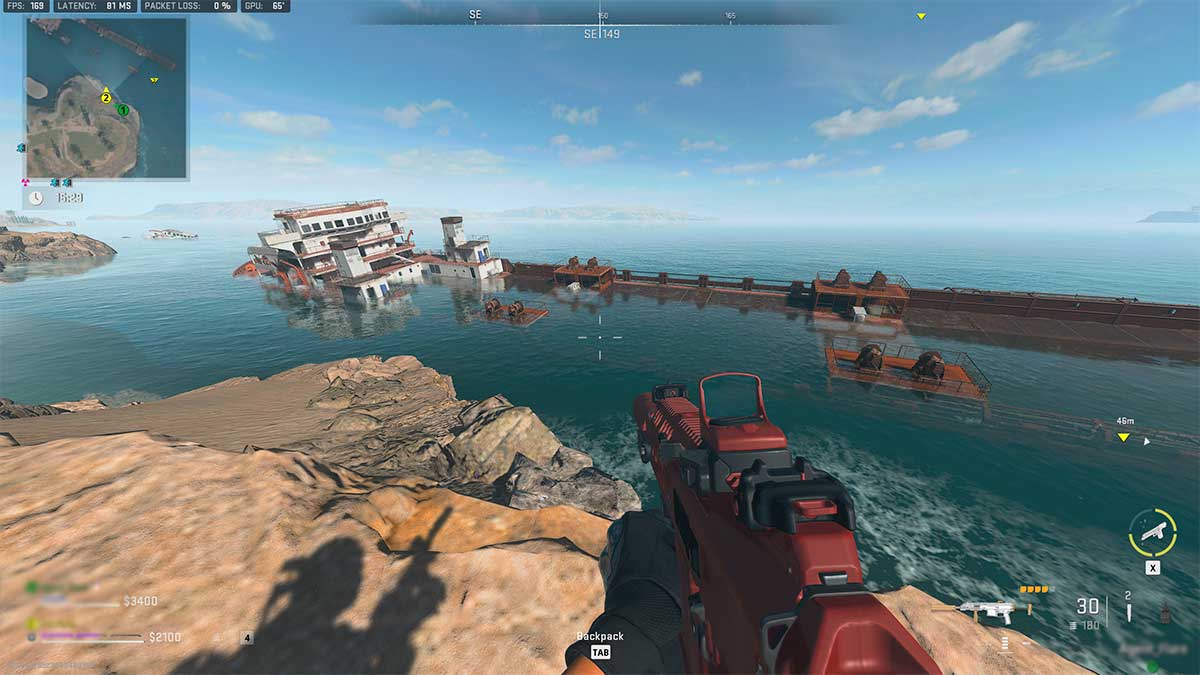 Head further east in the sea, towards Sarrif Bay, and you'll find another semi-sunken ship. Board the vessel and enter the first level of the tower section. Enter the room to your left as you enter (shown by the arrow in the second picture). You'll find the next Contraband Package hidden between the desks, next to the locker. Adjust your position by shifting and a prompt to pick up the item will appear.
Related: Boring Operation DMZ Mission Guide – How to Kill Six Riot Shielding Enemies with a Drill Charge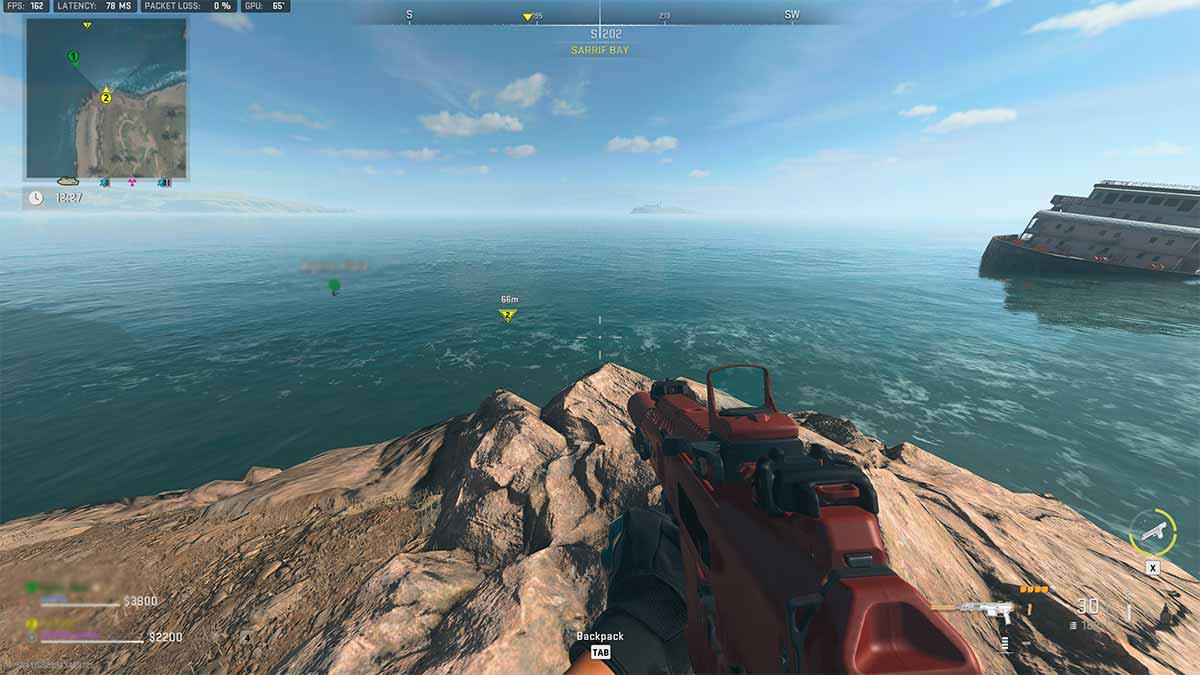 For the final Contraband Package in Al Mazrah, you need to dive underwater and grab the item from a sunken ship that has completely submerged. This ship is located right next to the last ship you visited and is neither visible from the ground nor marked on the tac map. We have tried to indicate the exact location in the pictures above. While diving, don't stay underwater for too long as you may die. Once you've retrieved all three Contraband Packages, you need to extract them from the DMZ.
All Ashika Island Sunken Ship Contraband Package Locations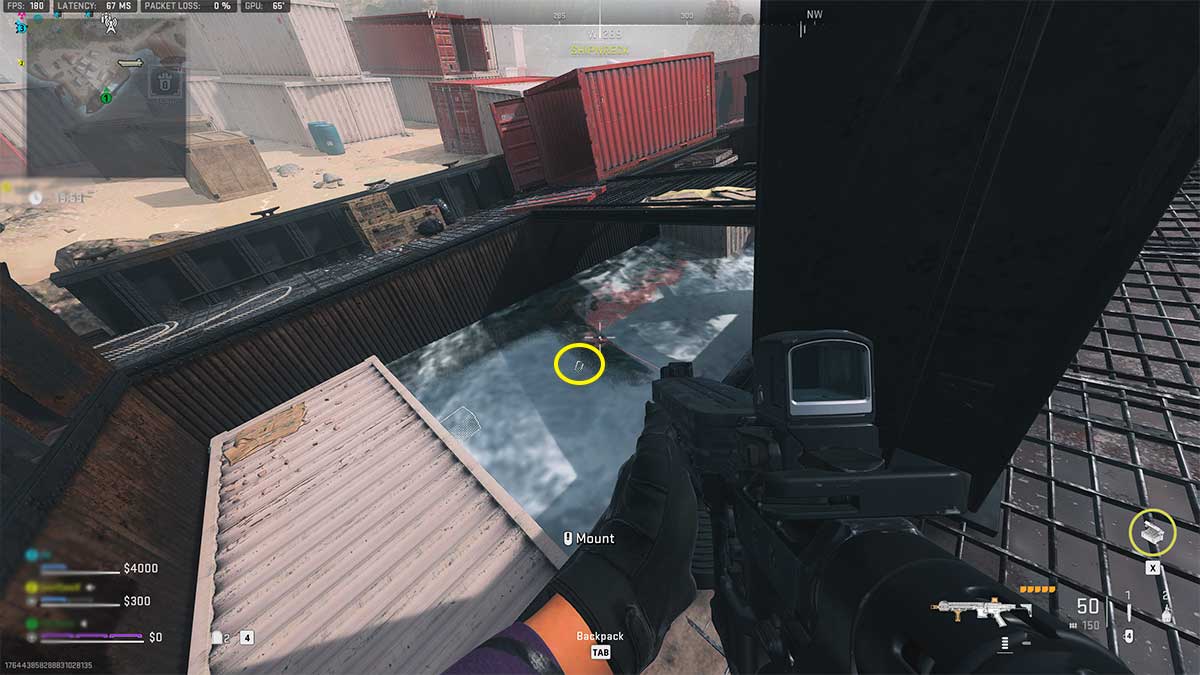 Now that the first part of the Salvager mission is done, you can try collecting the packages left on Ashika Island. Situated in the easternmost part of the map, you'll find the Shipwreck POI with two sunken ships by the beach. On the southern ship, the Contraband Package is placed underwater, right next to the HMS Shipwreck Cache. Collect this item and move on to the next sunken ship where the package is placed on the deck as shown in the second picture. Stow both Contraband Packages in your backpack and exfil successfully to complete the Salvager mission and unlock the Wavebreaker vehicle skin for the PWC jet ski.
Stay tuned to Pro Game Guides for more Call of Duty: Modern Warfare 2 and Warzone 2 content. In the meantime, head over to our article on Vehicular Homicide DMZ Mission Guide.