Modern Warfare 2 has items known as Field Upgrades which players can deploy in the heat of battle to assist them in the fight. When you manage and build your Weapon Loadout, you will also get to choose a Field Upgrade to go with your selection. These Field Upgrades can be useful in a variety of situations, each providing varying degrees of advantages. One of these upgrades is Battle Rage—an experimental stimulant which causes the player to go into a near-invincible frenzy for a short duration. The following is all you need to know about Battle Rage in Call of Duty: Modern Warfare 2.
How does Battle Rage work in Modern Warfare 2?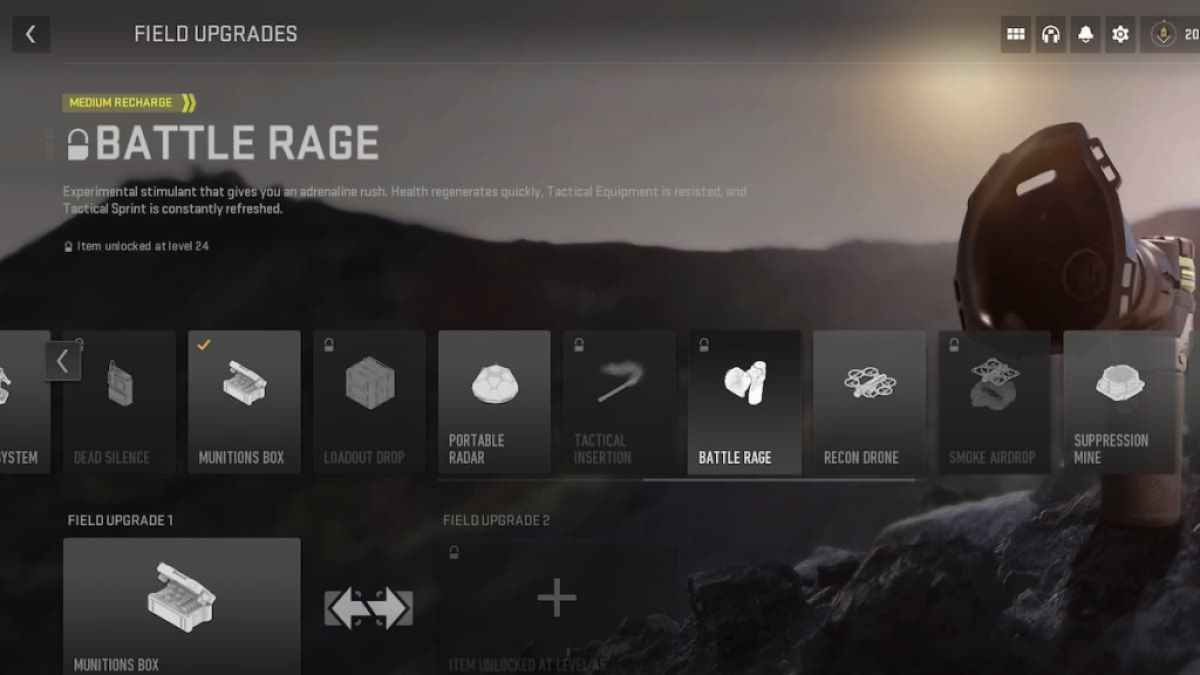 As briefly mentioned above, Battle Rage is a Field Upgrade which players can use during matches to gain a momentary boost. Battle Rage is essentially a stimulant which, when activated, causes the player to regenerate health rapidly, develop resistance to Tactical Equipment, and gain the ability to Tactical Sprint infinitely. This ability can only be activated when Battle Rage's activation meter is full, and the buff lasts for approximately 20 seconds.
Related: How to run faster in MW2 Multiplayer
Battle Rage is a Field Upgrade that is good for both offensive situations or defensive retreats. The increased health regeneration, resistance to tactical weapons, and the ability to sprint infinitely combine perfectly to launch scathing attacks against enemies behind cover, or a group of enemies huddled together.
In other cases, if you need to make a dash out of a compromised position, simply activate Battle Rage to make a quick retreat. It should be noted that Battle Rage does not make you invincible. In other words, you will end up dying if the damage you take is more than the health you regenerate.
How to get Battle Rage in Modern Warfare 2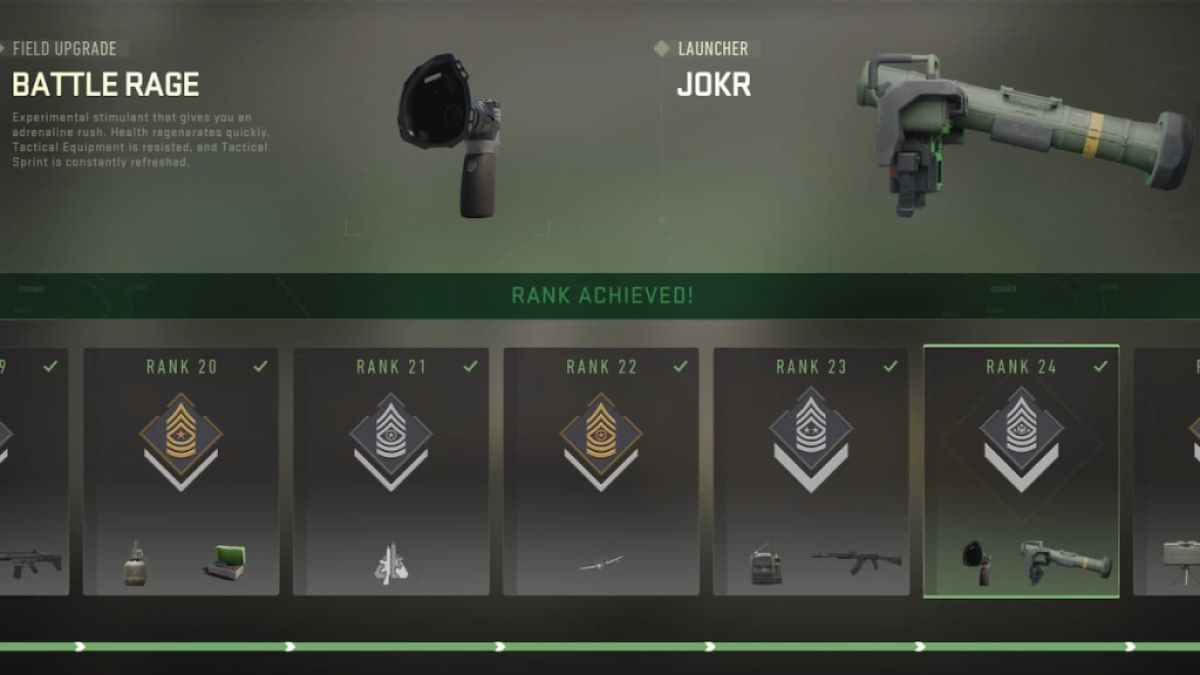 Players can unlock the Battle Rage Field Upgrade in Modern Warfare 2 by earning XP and achieving Rank 24. Players will also receive the JOKR launcher when they attain the aforementioned rank.
Looking to learn some new movement tricks in Modern Warfare 2? Check out How to Mantle and Ledge Hang in Modern Warfare 2, right here on Pro Game Guides.