There are numerous locked buildings, rooms, and loot caches in Call of Duty: Warzone 2 DMZ. One such location is the South Zaya Scientist Apartment, which may contain some good loot for you and your team. You can visit and enter this place once you've acquired its key.
South Zaya Scientist Apartment Key Location in Warzone 2 DMZ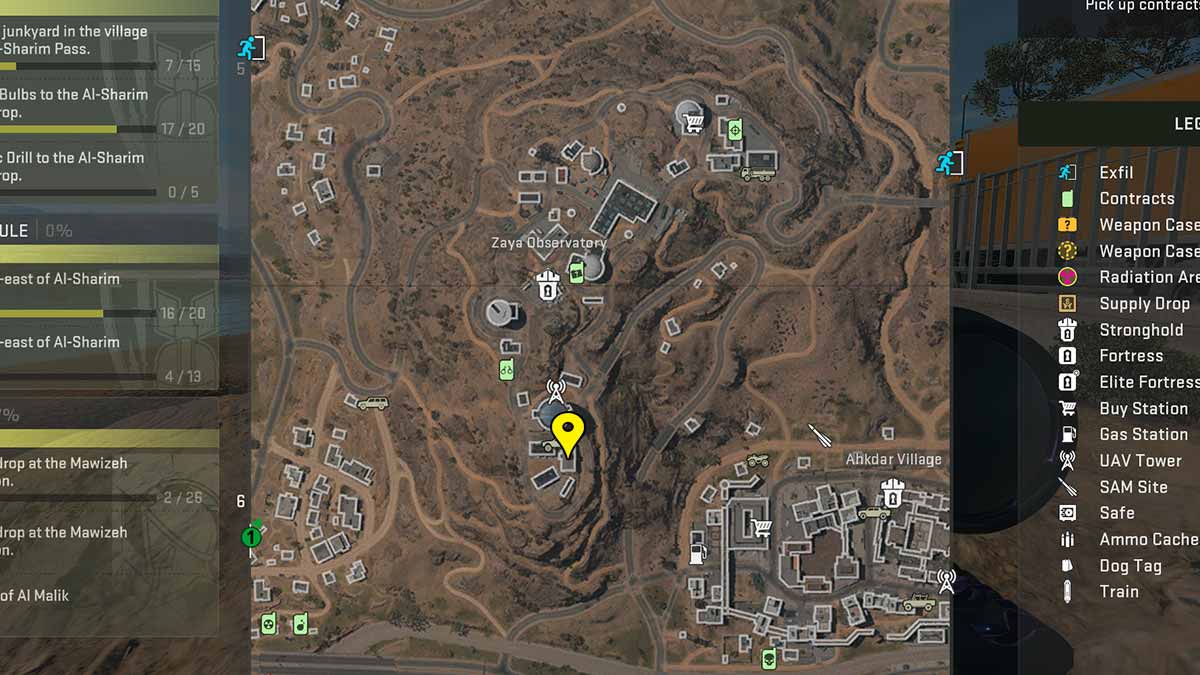 You can find the South Zaya Scientist Apartment in the Zaya Observatory region, which is a major POI located in central Al Mazrah. As the name implies, the apartment is situated on the southern portion of the mountaintop. Enter the building shown in the second image and you'll find the apartment door on the second floor. Inside the locked room, you'll find an orange supply box, a kitted weapon, and some other valuable items on the shelf.
The key to the South Zaya Scientist Apartment can be found as a random loot item. You can acquire it by looting and killing HVTs. One thing to note here is that Mt. Zaya has a heavy AQ Soldier presence and you may find yourself surrounded by several armored and unarmored bots if you alert them. Alternatively, you can stealthily enter this building, unlock and loot the apartment, and jump off the roof without alerting anyone.
Stay tuned to Pro Game Guides for more Call of Duty: Modern Warfare 2 and Warzone 2 content. In the meantime, head over to our article on How to play Shipment in MW2.