The FTAC Siege Handgun was added to Call of Duty: Warzone DMZ with the Season 3 Reloaded update. Although it falls under the sidearm category, this weapon can compete with some of the top SMGs in the games such as the Lachmann Sub and Vaznev-9k. In this guide, I've discussed how you can get this weapon unlocked for use in DMZ.
Where to find the FTAC Siege Handgun in DMZ
FTAC Siege can be unlocked by completing its weapon challenge that required you to get 50 sidearm hipfire operator kills using Handguns. This challenge is pretty straightforward and can be easily completed in MW2 Multiplayer. But you're here to find out how to get the FTAC Siege in DMZ, aren't you?
Firstly, the FTAC Siege doesn't spawn as loot inside supply boxes or crates in DMZ. It's also not carried by AI enemies who you can kill to grab their weapons. The only way to find the FTAC Siege in DMZ is by getting it from a real player who has brought the pistol into the match as their loadout.
If you find this weapon on an enemy operator, try to acquire it from them by any means necessary. I suggest you ask your friends if they have this weapon unlocked. If they do, tell them to bring it into the DMZ and drop it for you. To permanently unlock the FTAC Siege pistol, you simply need to exfil with the gun in your loadout, i.e., as your primary or secondary weapon.
Related: How to solve all Koschei Complex Bunker Entrance Puzzles in DMZ
FTAC Siege Loadout Build for DMZ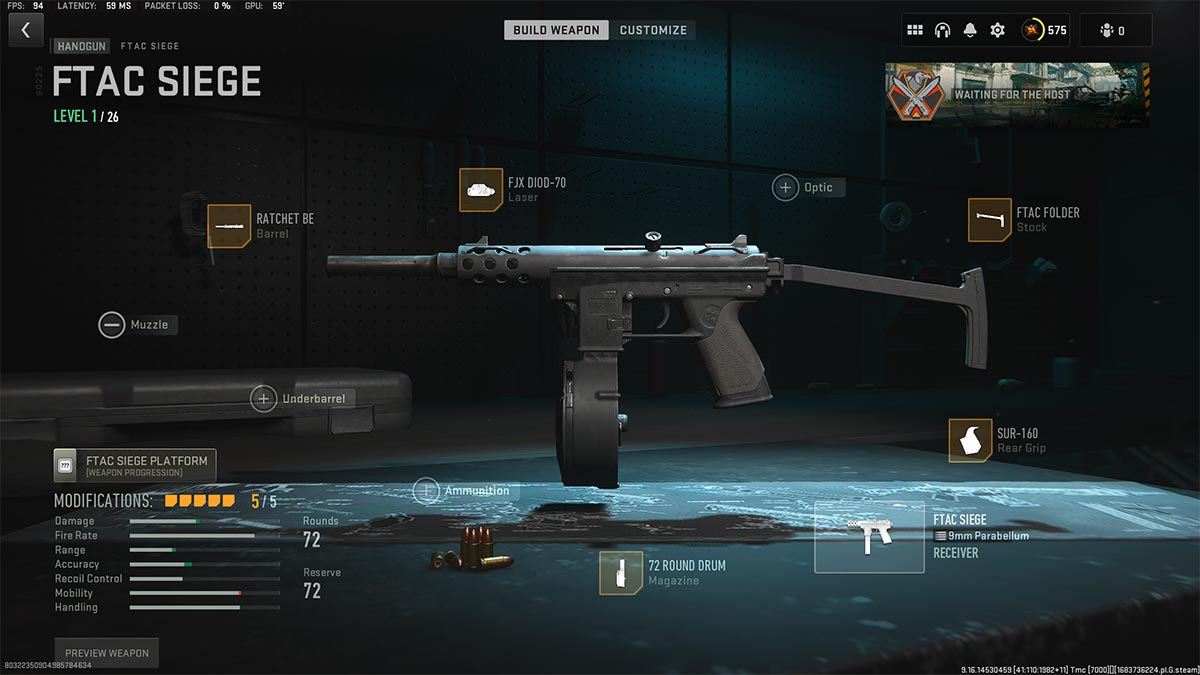 If you want a solid close-quarters weapon in DMZ, try out my FTAC Siege build:
Barrel: Ratchet BE

Laser: FJX Diod-70
Stock: FTAC Folder
Magazine: 72 Round Drum
Rear Grip: SUR-160
Stay tuned to Pro Game Guides for more Call of Duty: Modern Warfare 2 and Warzone 2 content. In the meantime, head to our Archaeologist Mission Guide DMZ article.