Call of Duty: Warzone DMZ has numerous locked spaces and loot stashes across the map that players can discover and unlock. These places of interest can only be accessed if you have their specific keys. Here's a guide on how to unlock the Main Harbor Control room in Warzone 2 DMZ.
Main Harbor Control Key Location in DMZ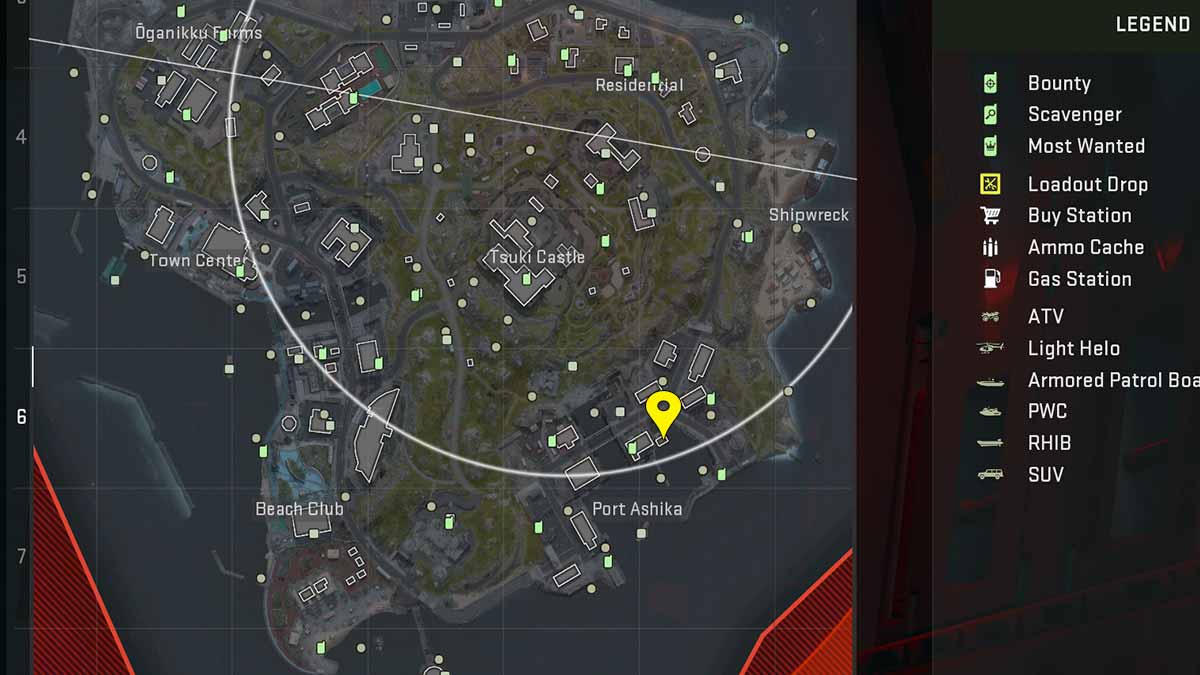 If you've stumbled upon the Main Harbor Control Key as a random loot drop, you can use it on the Ashika Island map in DMZ. Take the key to Port Ashika, a POI located in the southern part of the map. At the location marked on the map above, you'll find a small-sized tower structure. Go up the stairs and unlock the door using the Main Harbor Control key from your inventory to access this locked space.
Related: Frame Job DMZ Mission Guide
The Main Harbor Control room is a great place to loot if you want high-tier gear and cash. We found a couple of level-three armor vests, a level-three backpack, bags of money, three kitted weapons, and also an orange supply box with decent loot. This area also connects to the Waterway, an underground water tunnel where you can find Ashika Island Intel.
Stay tuned to Pro Game Guides for more Call of Duty: Modern Warfare 2 and Warzone 2 content. In the meantime, head over to our article on How to unlock the secret Power Plant room on Ashika Island in Warzone 2.