In Call of Duty Warzone 2 DMZ, you'll find various keys that can unlock different locked locations. These keys can be acquired by completing HVT contracts, collecting supply drops, eliminating commanders, and from loot caches. Once you have the key, you can visit the corresponding location to access the locked space. Here's where to use the B21 Secure Cache key in Call of Duty Warzone 2 DMZ.
How to unlock the B21 Secure Cache in Warzone 2 DMZ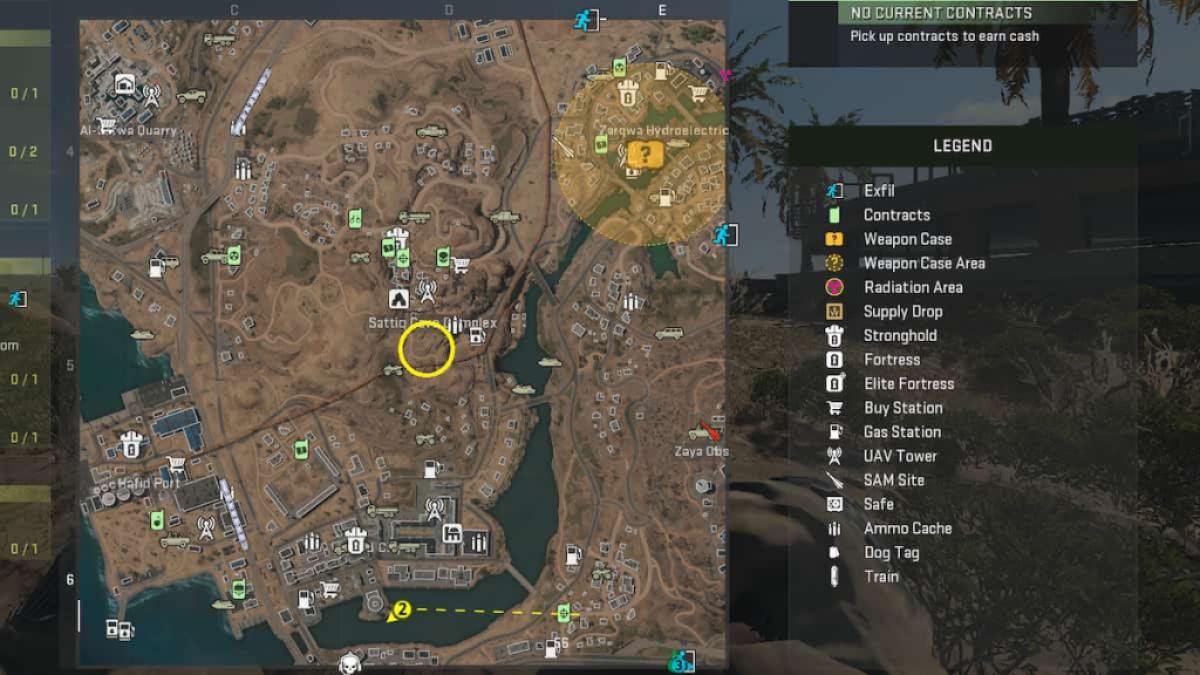 The B21 Secure Cache is situated at the D5 map coordinate, just south of the Sattiq Cave Complex POI on the Al Mazrah Map. Check the yellow circle on the map image above to see the exact location of the B21 Secure Cache. This is a silver-colored metal storage container, and inside it, you'll find a ton of loot enough for one player. Keep in mind that the Sattiq Cave Complex is swarming with enemy AI forces, so it is best to approach this location from the southern side.
Related: Best Search and Destroy Class in MW2
The B21 Secure Cache key can be acquired randomly, and once you have the item it will be stored in your key inventory. Before matchmaking, select the key from your inventory, and choose the Al Mazrah map. With the key in your backpack, visit the location shown in the image above to unlock the B21 Secure Cache. After collecting the loot, you can go ahead to complete Contracts and faction missions in DMZ.
Wondering where to find other keys in DMZ? Check out DMZ Lieutenant's Briefcase Key Location – Warzone 2 on Pro Game Guides.