Cities: Skylines is a city-building in which you're tasked with building the best, most efficient city possible. Much of the late game is defined by traffic and road management, so being able to elevate roads is a key ability you'll need to know
To elevate a road in Cities: Skylines you'll first need to enter road building mode and select a road type. With a road selected for placement, elevation is raised or lowered by pressing Page Up or Page Down, respectively.
If you raise or lower elevation before you begin placing a road the entire road segment will be of your chosen height. But if you raise or lower after you've started placing then the road will create an incline from the original height to to new height you've chosen.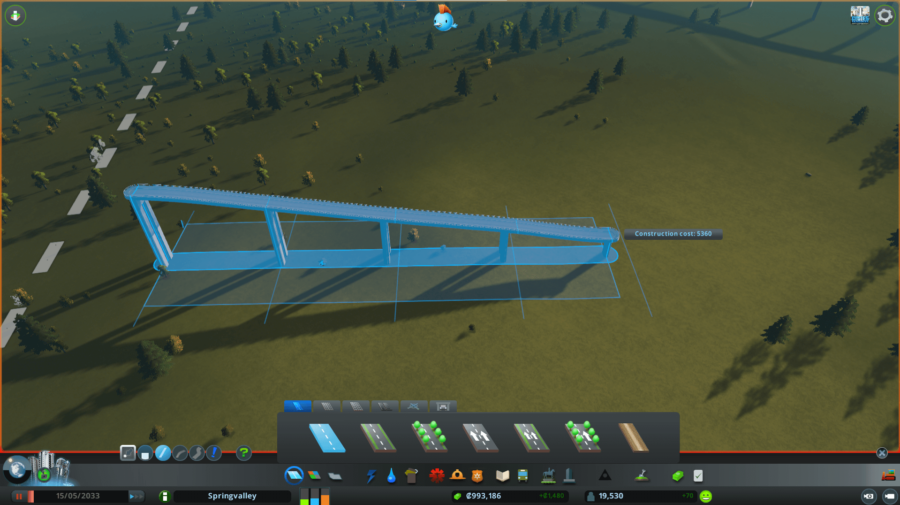 On consoles the process is similar: enter the roads building mode and select a road to begin building. To change elevation press Up or Down on the directional pad.
Related: How to Fix the "Not Enough Goods to Sell" Issue in Cities Skylines
On the PC version of the game you can also change the size of each elevation change by selecting the Elevation Step button, which will cycle through the different elevation steps available.
Mastery of road elevation can make all the difference when managing the traffic around your city, since elevated roads can go over or under other structures and road systems. So take some time to play around with road elevation!
For more Cities: Skylines guides check out How to Get More Workers in Cities: Skylines and Best Ways to Make Money in Cities: Skylines on Pro Game Guides.