Cities: Skylines is a popular city-building simulation game that allows players to build and expand their own cities. While the game offers a surprising amount of detail and control to the players, some want more than what the game itself offers.
Best Mods for Cities: Skylines
When players want more than what the game developers can offer, they turn to mods. Mods can expand your game in a way that the base game (or even DLCs at times) can offer. Here are the best mods that exist for Cities: Skylines.
Electric Roads Mod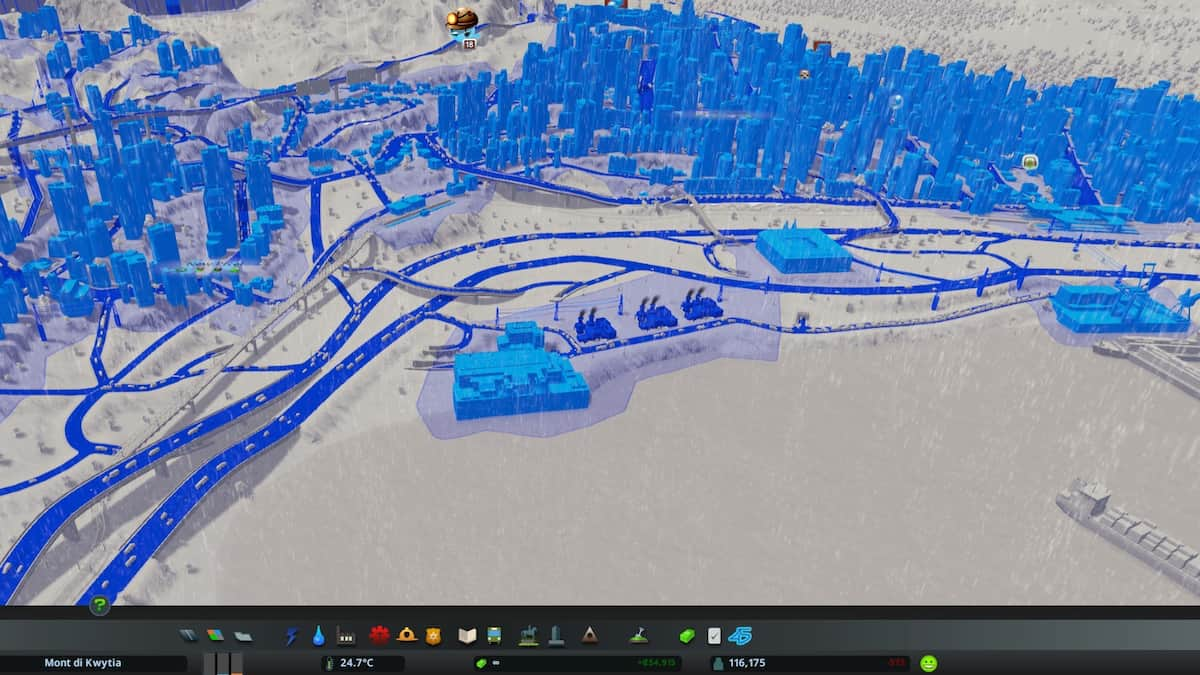 This mod is beneficial for players, allowing them to turn every road on their map into electric conductors. What makes this action so useful is that it allows for easier construction of electricity in the city, no longer requiring tedious planning to get power to residents. The visualization of electric roads is also more simplified through this process.
Roundabout Builder Mod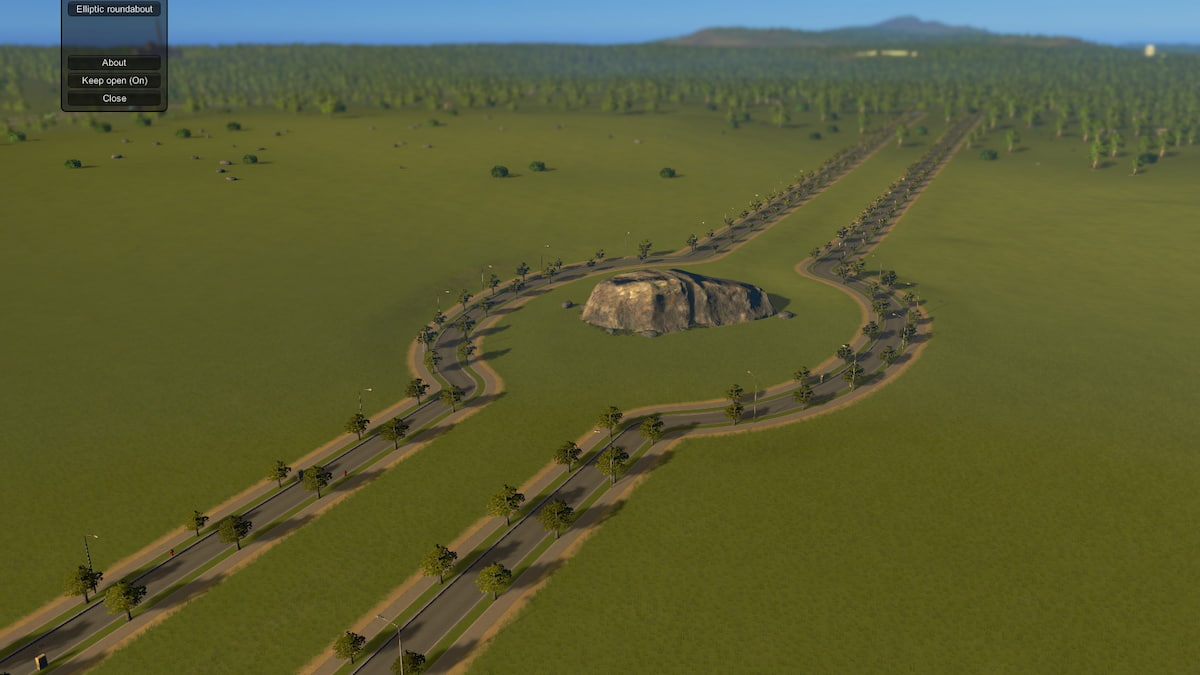 Roundabout Builder is a mod that helps players automatically build their roundabouts/traffic circles. This tool saves players a lot of time and energy that could be better spent on other areas of city planning, such as renewable energy. Roundabouts can improve traffic flow, while also making more of an aesthetically pleasing city.
Bulldoze It! Mod
In Cities: Skylines, players often want to change their cities entirely, or even make small tweaks. This can be a bit annoying to do in the original game, but that's where Bulldoze It! comes in. This mod will automatically demolish any building for the player. You don't need to track which areas need rebuilding after natural disasters and other such scenarios.
Related: Best Cities Skyline DLC – All Cities Skyline DLCs, Ranked
Canal Blocks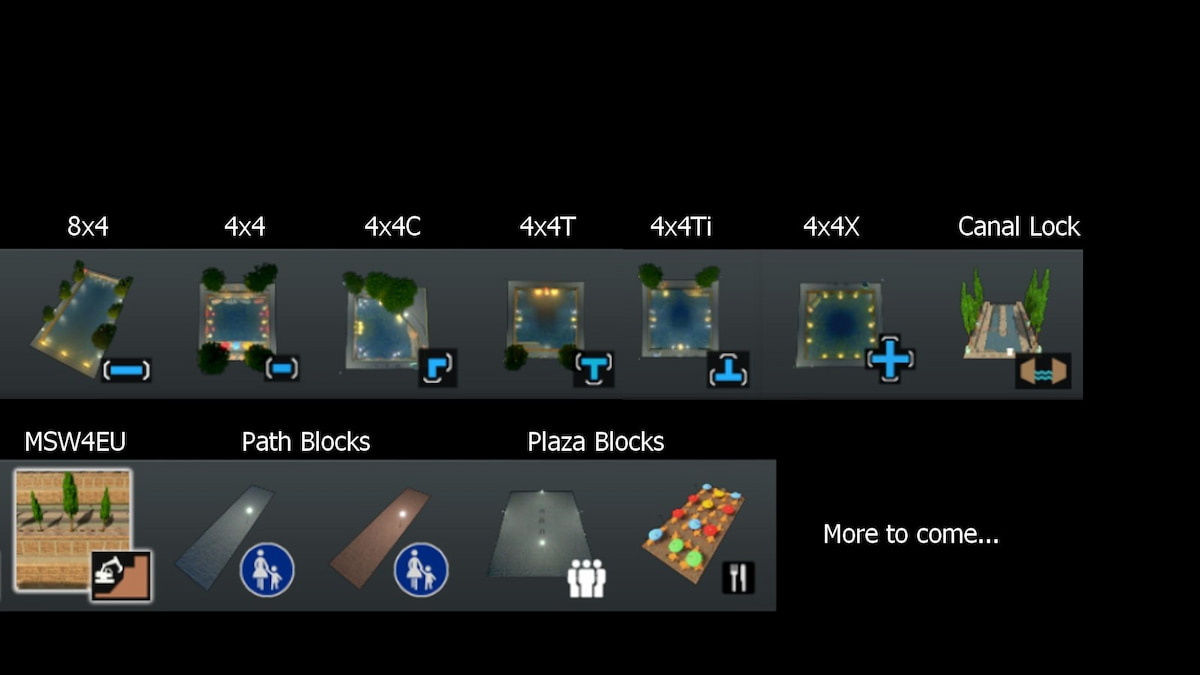 Another aspect of the game that can be quite time-consuming is building canals, which takes a lot of terraforming and planning for waterways. With the Canal Blocks mod, players can easily add canal pieces onto the map, just like pieces of Lego. Canals are a great way to beautify any city.
Chirpy Exterminator Mod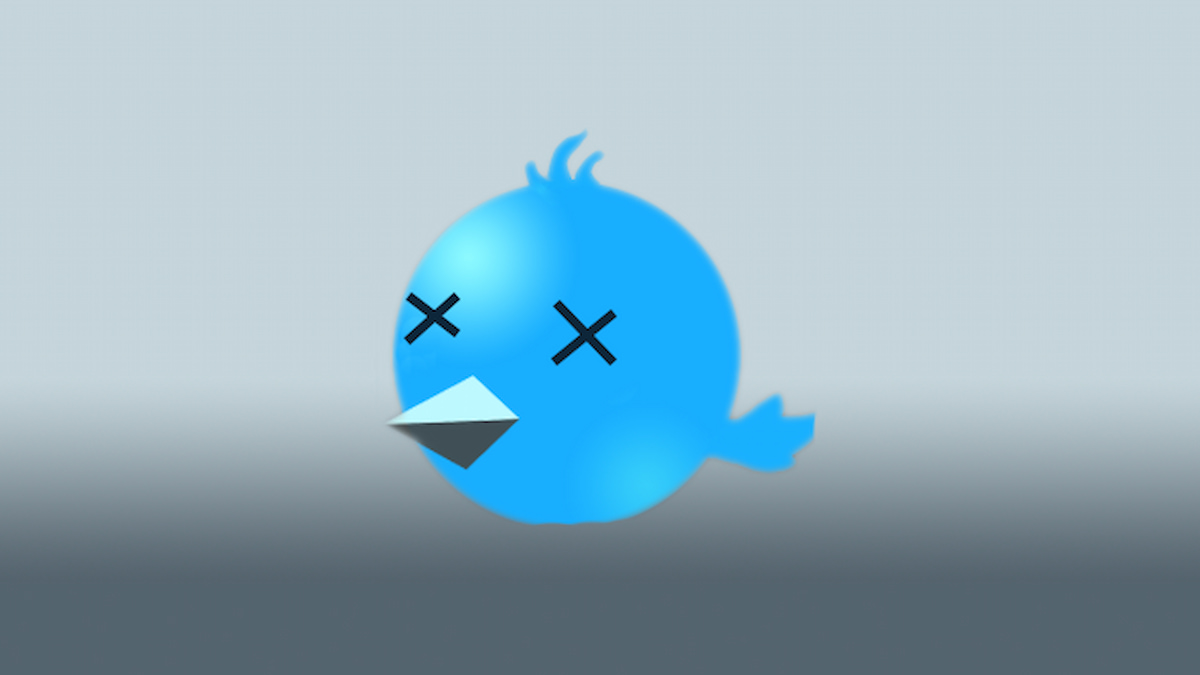 The Chirpy Exterminator Mod is exactly like it sounds — it deletes the existence of the Chirpy bird from the game. This is a quick and easy solution for players that find this little helper to be bothersome. If you find Chirpy annoying, you'll love using this mod.
Rebalanced Industries Revisited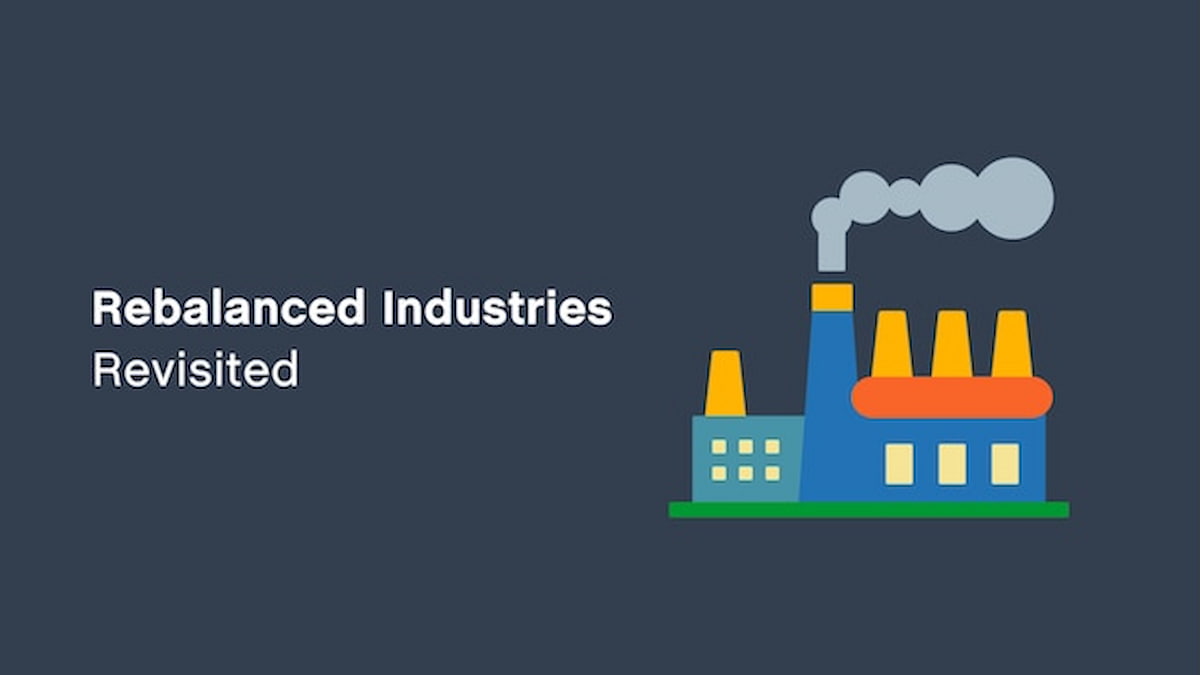 If you are having issues with traffic flow, low cargo loading, or even just general unhappiness with industry behavior, try out the Rebalanced Industries mod. You'll now how more control over the minutiae of industrial operations. Worker distribution, construction and maintenance costs, and output rates have been recalibrated.
Unique Citizen Names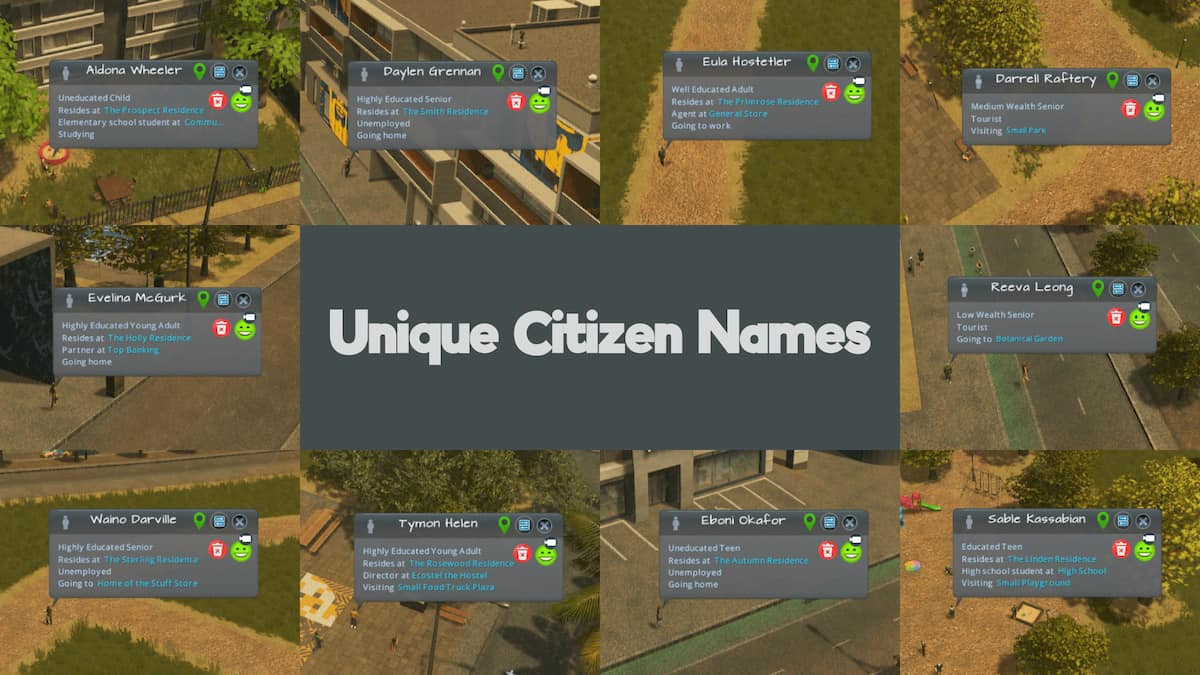 Are you tired of seeing the same boring names for your city's residents? If this is you, check out the Unique Citizen Names mod. This one is pretty straightforward. It changes the names that you see for residents. The changes include more diverse and unique names to make your metropolis more immersive and believable.
Precision Engineering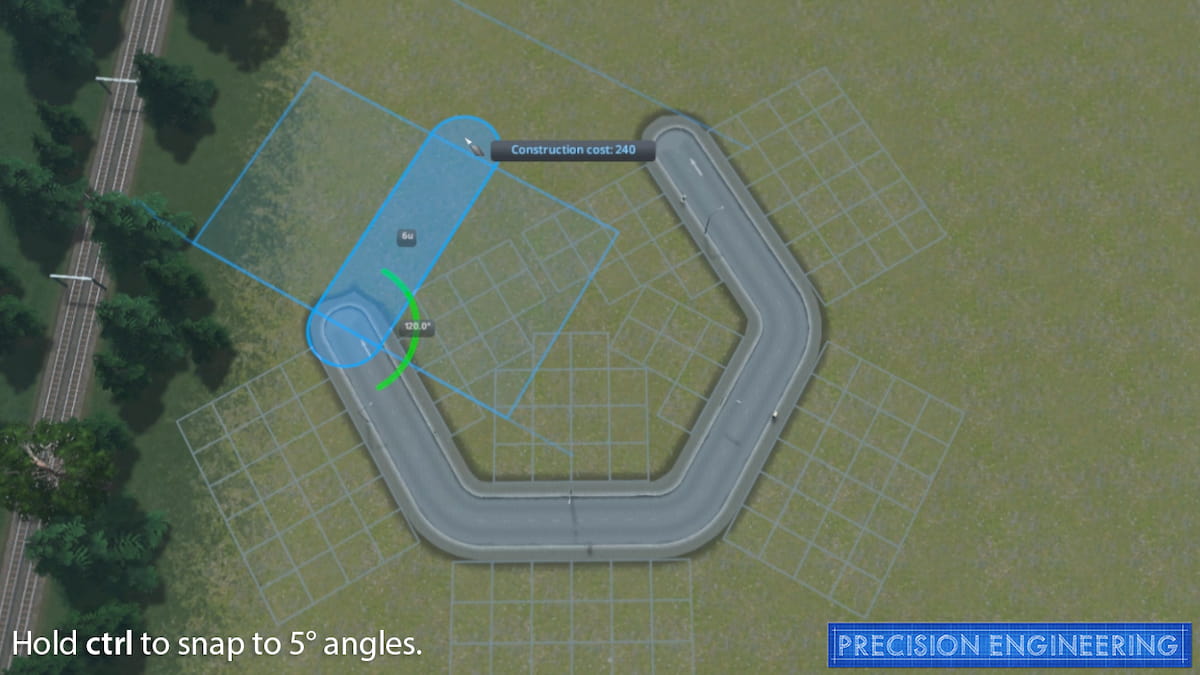 The Precision Engineering mod puts more power in the player's hands with precise angles and movement. Angle snapping, helpful information, and illustrative angular guides will help the player have more confidence in their road-building abilities. This is especially helpful for complicated roads and roundabouts.
Parallel Road Tool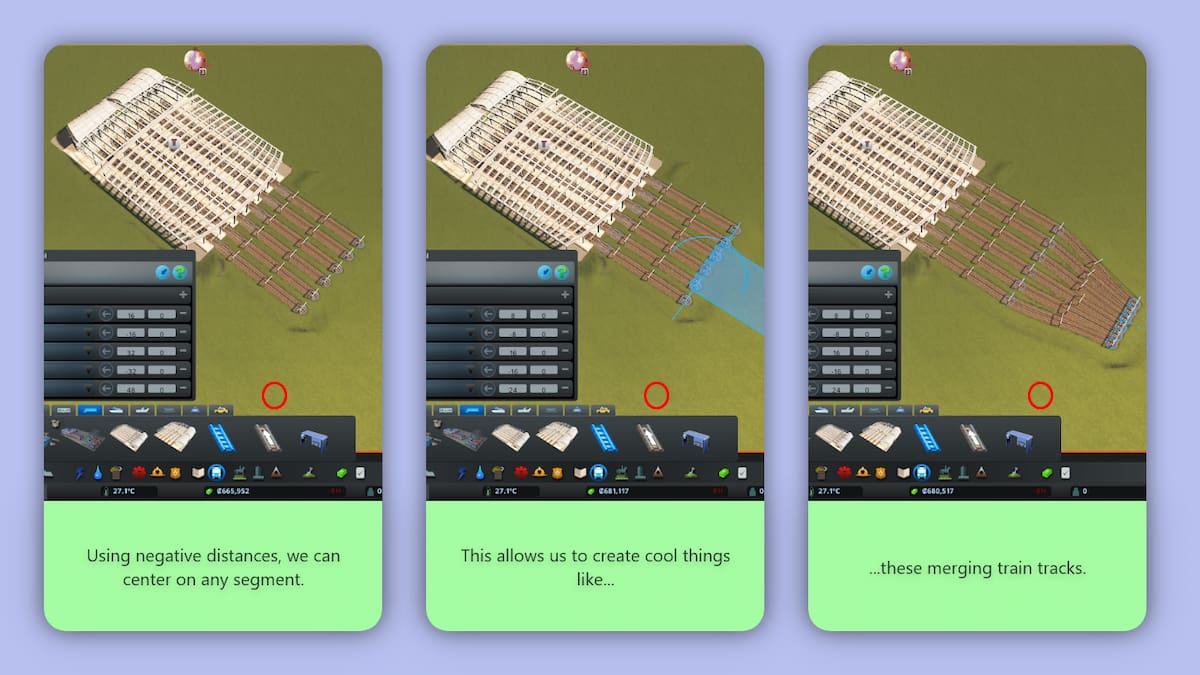 Good road tools are essential for building a virtual city, so why not implement some improvements? The Parallel Road Tool mod gives players just that. This mod gives many more options for parallel road creation with helpful tools and guides to simplify the process. For players who want to create complicated road structures, this mod is invaluable.
Want to read more about Cities: Skylines? Check out How to rotate objects in Cities Skylines on Pro Game Guides.