Cotton Cookie is an Epic Support Cookie whose kit is jam-packed with attack, support, and crowd-control capabilities. There are very few characters who play the same all-in-one role that this cozy Cookie fills, making her easy to slot into any team—especially in the Arena.
Here's everything you need to know about Cotton Cookie's Skill and best Topping builds.
Cotton Cookie Skill and Gameplay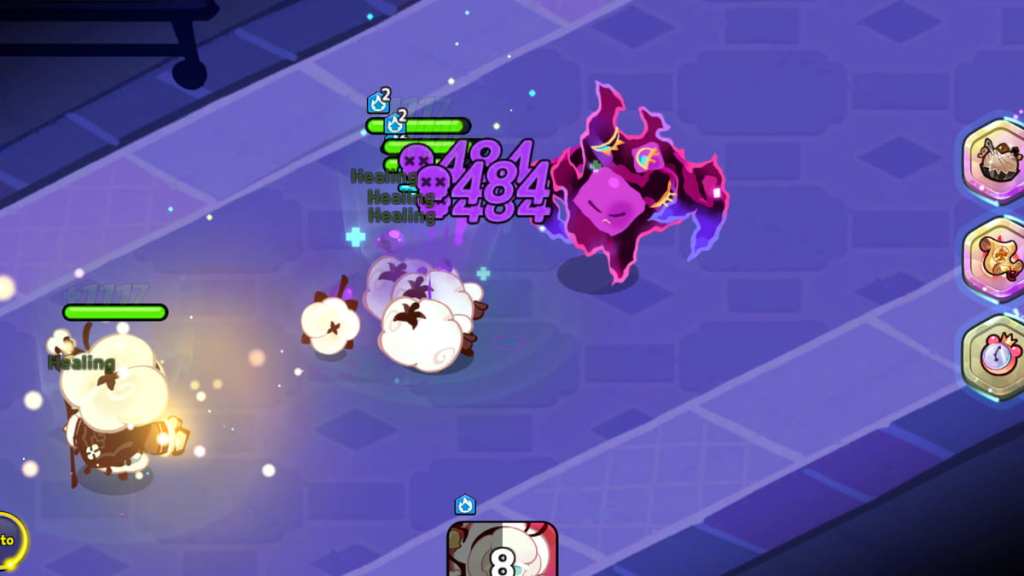 A Warm Light: While Cotton Cookie's lantern shines, the warm light will periodically restore the allies' HP and increase the summoned creatures' ATK. Additionally, Cotton Cookie summons sheep that will charge at the enemies, dealing area damage and stunning them. The summoned sheep will fight alongside the Cookies for a certain time.
Skill specs:
Cooldown: 17 seconds
Healing: 9.9 percent of ATK every second for 9 seconds (+0.13 percent per level)
ATK Increase: 75 percent while the lantern is lit (applies to summoned units)
Sheep Herd: 124.5 percent of Cotton Cookie's ATK, 157.8 percent of DEF, 111.4 percent of HP
Sheep Stampede: Stun for one second
Cotton Cookie plays many roles, with the ability to heal, summon creatures, deal damage, and stun. Having all these packed into one kit allows you to eliminate another Healer or Support Cookie from your team. She especially shines in the Arena, where having a versatile Support unit is the key to securing more slots for damage dealers.
Related: What are Landmarks in Cookie Run: Kingdom – Landmark Tier List
Best Cotton Cookie Build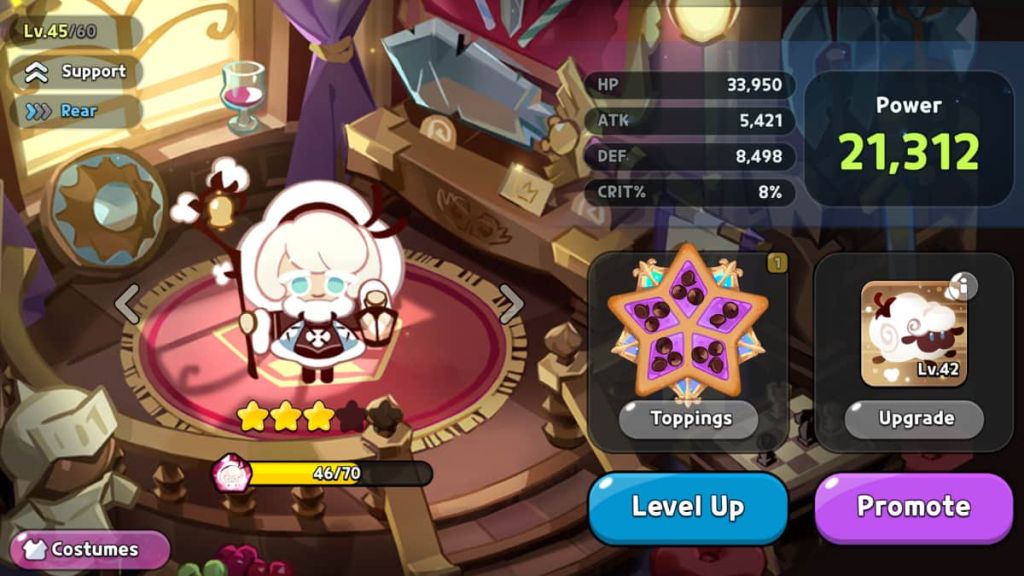 One caveat to Cotton Cookie is that her ATK speed is slow when her Skill is on cooldown. Moreover, she's the only healer on the team, so you may fall short of survivability in longer battles. To maximize her efficiency, Cotton Cookie's best-in-slot Toppings would be a full Swift Chocolate build.
Alternatively, as Cotton Cookie isn't tanky, giving her a hybrid build of Swift Chocolates and Solid Almonds could also help her survivability. Put on two of one Topping and three of the other—depending on what you need.
For Treasures, the Squishy Jelly Watch is a must-have for cooldown reduction, while the Seamstress's Pin Cushion is also great for increasing the ATK and duration of summoned creatures.
For more snow-themed content, check out our guides on How to farm Holiday Ribbons in Cookie Run: Kingdom and How to build Cocoa Cookie in Cookie Run: Kingdom here on Pro Game Guides.