Landmarks are special kinds of Decor that grant additional stats to your Cookies or Kingdom. They're absolute must-haves for all players, as they can make a huge impact on your overall battle performance and Kingdom efficiency.
Here's everything you need to know about Landmarks in Cookie Run: Kingdom and which to prioritize building in the early game.
How to Build Landmarks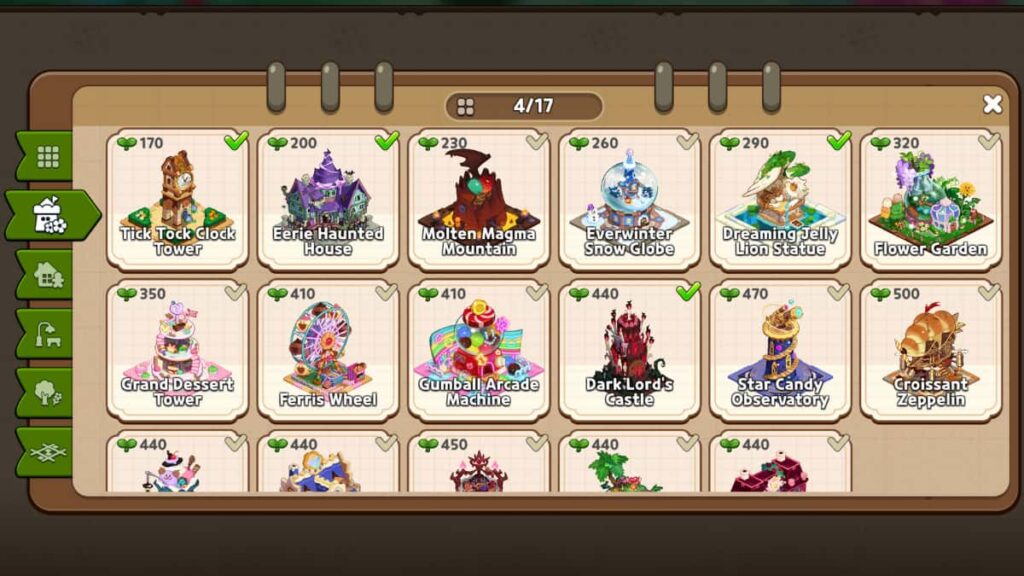 You can get a quick view of the full selection of Landmarks (not including Kingdom Pass-exclusives) by clicking on Build, selecting Index on the bottom right, and selecting the Landmarks section (second tab). While Landmarks count as Decors, all of them require resources and the help of Sugar Gnomes to build.
Each Landmark takes 10 seconds to build and costs either Crystals or a combination of Coins and Aurora building materials. Landmarks can be leveled up—further increasing their buffs.
Kingdom Pass-Exclusive Landmarks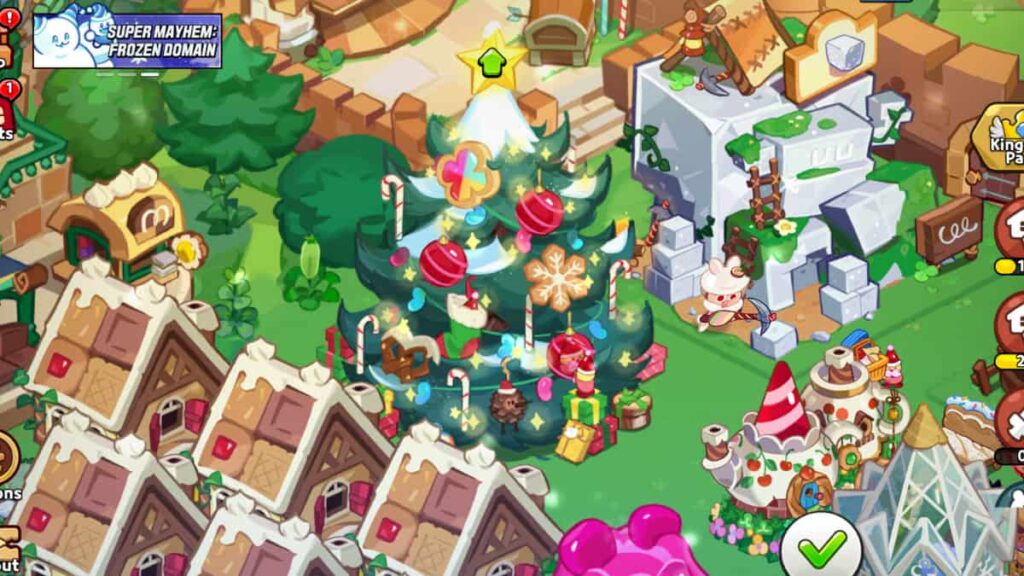 Some Landmarks can only be obtained when you purchase the upgraded Kingdom Pass for real-life money. Unlike non-limited Landmarks, which usually provide buffs, Kingdom Pass-exclusives can produce resources, such as EXP Star Jellies or Toppings.
After purchasing the upgraded Kingdom Pass, you can claim the limited Landmark from the very first Season Reward. They don't need to be constructed by Sugar Gnomes but can be leveled up. When the Kingdom Pass period ends, the Landmark also retires. Currently, there's no news about Landmark reruns.
Related: How to unlock and equip all Cookie House skins in Cookie Run: Kingdom
Cookie Run: Kingdom Landmark Tier List
While all Landmarks can benefit your gameplay, not all of them offer the same level of benefits. So if you're conserving resources, this tier list will help you decide which Landmarks to build first and which you can hold off for later—or forego completely.
S-Rank
These are must-have Landmarks that your Kingdom absolutely needs—whether you're a free-to-player or Poseidon. Try to get these as early as possible, as they can benefit you even in the early game.
Landmark
Cost
Tick Tock Clock Tower
x50,000 Coin
x5 Aurora Pillar
Dreaming Jelly Lion Statue
x2,400 Crystal
Dark Lord's Castle
x5,000 Crystal
Eerie Haunted House
x70,000 Coin
x10 Aurora Brick
Ominous Cake Tower
x1,200 Chaos Cake Piece
A-Rank
These are Landmarks that your Kingdom needs, but you don't have to obtain them right away.
Landmark
Cost
Flower Garden
x2,400 Crystal
Everwinter Snow Globe
x100,000 Coin
x15 Aurora Pillar
B-Rank
These Landmarks will serve you well in the mid or late-game. But if you're a new player, the high Crystal cost for many of these Landmarks won't give you justifiable returns.
| Landmark | Cost |
| --- | --- |
| Vanilla Sanatorium | x5,000 Crystal |
| Raspberry Chateau | x5,000 Crystal |
| Skull Island Resort | x5,000 Crystal |
| Gumball Arcade Machine | x4,000 Crystal |
| Ferris Wheel | x4,000 Crystal |
| Grand Dessert Tower | x3,000 Crystal |
C-Rank
These Landmarks offer few benefits that can't compare to the more useful buffs from higher-rank picks. However, as most of these are relatively cheap to build, it doesn't hurt to get them early—but perhaps deprioritize leveling them up.
Landmark
Cost
Parfaitarium
x5,000 Crystal
Star Candy Observatory
x200,000 Coin
x20 Aurora Compass
Croissant Zeppelin
x200,000 Coin
x20 Aurora Pillar
Molten Magma Mountain
x70,000 Coin
x10 Aurora Compass
Check out our guide on How to level up Kingdom fast in Cookie Run: Kingdom to further improve your Kingdom.