There's no denying it: Coral Island is a paradise. Even while recovering from a disastrous oil spill, the island and the villagers are overflowing with life and happiness, in no small part thanks to the adorable animals who wander the town.
No matter where you're playing, BonBon, Pepper, and all of the other village pets are such a huge highlight of the game that players wonder if they'll be able to adopt their own pets. Here's what we know.
Adoptable Pets in Coral Island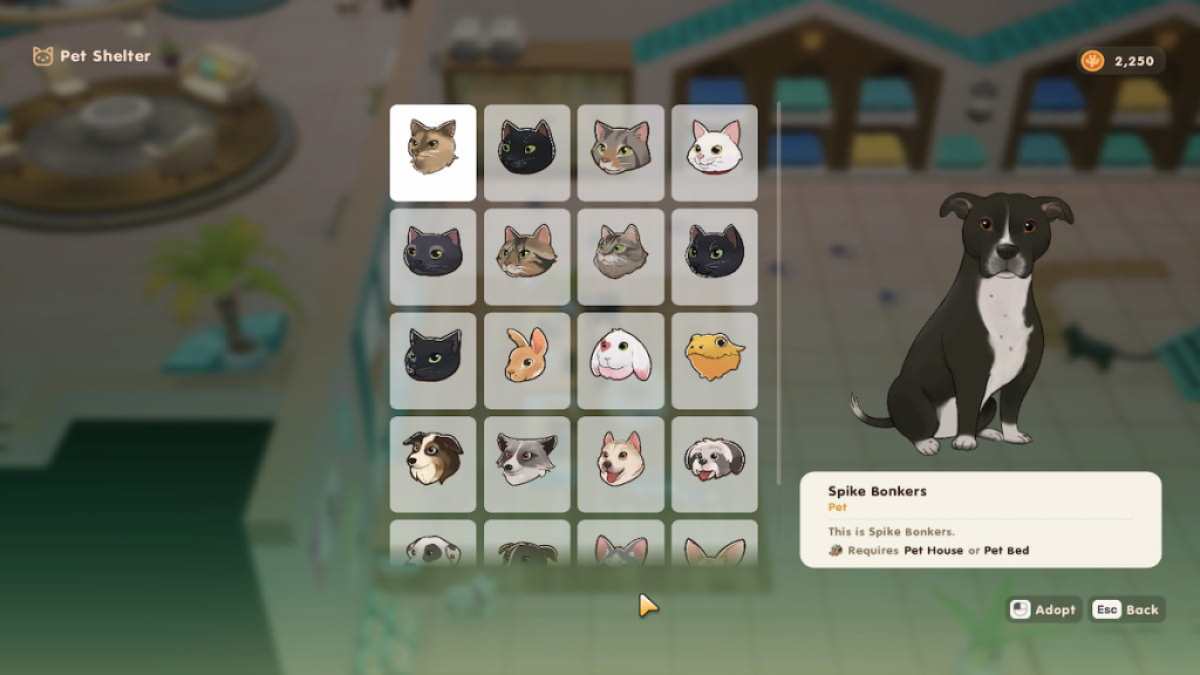 Players will now be able to adopt pets via the Animal Shelter in the Town Hall building, and there are no shortage of cute animals to choose from. In the main shelter, you'll be able to adopt a cat, dog, rabbit, or lizard. These are all the furry friends you can meet:
Cats

Bast
Frankie
Gary Kun
Kimba
Kit Kat
Malcolm
Mr. Fluff
Omar
Trinket

Rabbits
Lizards
Dogs

Bode
Cody
Fizz
Geddy
Spiker Doo
Spike Bonkers
Inari
Luna
Later on in the game, mythical pets, like mini comodos or rhinos, and possibly even a Dragon, will appear available for adoption, most likely through different methods.
How to adopt a pet in Coral Island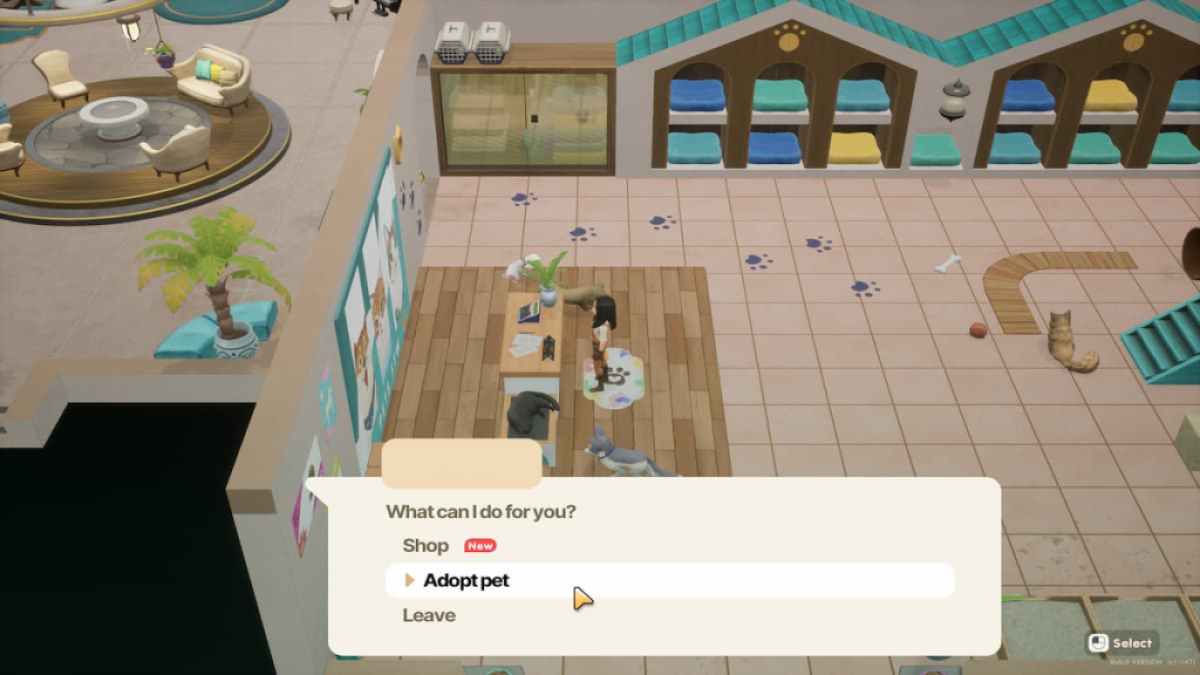 You can head to the Town Center building and take the first door on your right to enter the Animal Shelter. There, approach the Shop register, and you'll have the option to purchase items like pet beds and houses and the option to Adopt a Pet. You can adopt any of the pets at the shelter as long you meet the requirements for that pet, such as having a bed or house as it shows listed under their profile. The beds and houses will appear out of stock at the start of the game, but once you reach at least Town Rank E and progress a bit into the story you will find them available. Remember, you can only adopt one pet from the shelter, so choose wisely.
Having these cute pets on your farm makes it way more homey. Plus, keep an eye out for those extra unique Mythical pets you can also obtain. You will have a companion for life!
Looking for more Coral Island content on Pro Game Guides? Check out How to upgrade your tools in Coral Island or Coral Island multiplayer modes, explained!