Our Cube World How-to Get Your Steam Key Guide quickly takes a look at where you'll need to go to get a Steam key to participate in the early beta for the game. If you had purchased the game during the alpha, you'll get early access to the beta version of the game! It's a really simple obtain and redeem the key.
How-to Get Your Beta Steam Key
This is only available to people who had purchased the game during the alpha! If you have your account e-mail address and password, then this is pretty easy process:
Visit Picorama.com the official Cube World site.
Once you're logged in, look for the "My Games" link at the top of the page.
On this page you'll see the Cube World Alpha listing and below that the section related to Steam. Click the button that says "Steam Key" on it.
Copy the code that is listed on this page.
Open up Steam and on the bottom left of the window click the "Add a Game" button.
Click the "Activate a Product on Steam..." option.
Click Next, I Agree, and then paste the code from the Picorama into the Product Code text area and hit Next.
That's it, you will now have Cube World and you can install it from there!
Missing Account, E-Mail, or Password
This is where things get a bit tricky. Some of you might have misplaced your account information, switched e-mail addresses, or don't remember your password. Here's a few tips that might help you track down your account:
If you can't remember what e-mail you used, search for the word "picroma" in your various accounts. You should have an account activation e-mail, mine is from 2013!
If you forgot your password, there is a password recovery option on Picorama.com.
If you can't find any information, then go to PayPal and request your transactions from December 1st, 2012 to November 30th, 2015. If you can find the proof that you purchased the game in the alpha period, you can e-mail that information to [email protected] and they will hopefully help you out!
Cube World Beta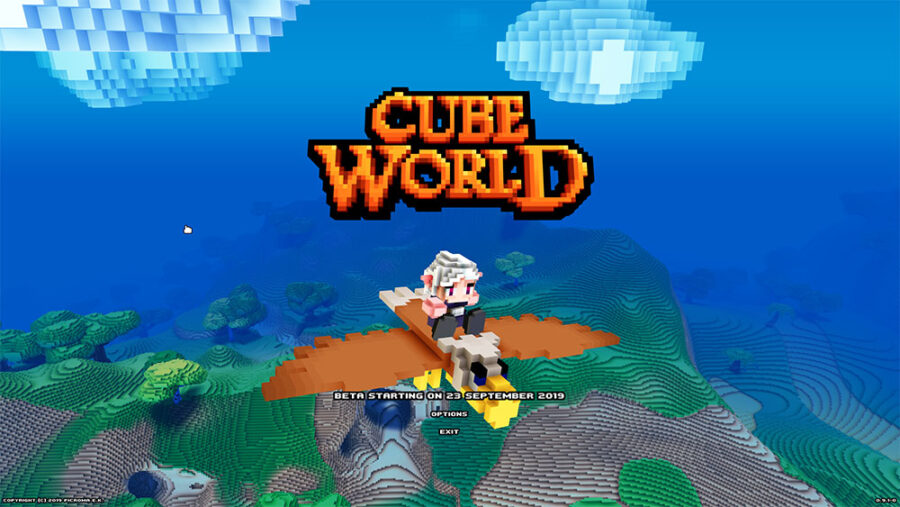 Once you've gotten your key, you'll be able to participate in the beta starting September 23rd, 2019! The game releases to everyone for purchase on September 30th, 2019 according to the release trailer:
You can check it out on Steam right here.