We're taking a look at some common questions surrounding Cube World! Petrified Villages which you will find around the map can be a bit confusing, and we'll demystify the Leftover items you will inevitably come across while you're journeying around. While the Petrified Villages can be a bit annoying if you are just starting out, the Leftover items are pretty important for progressing in the game!
Petrified Villages
You might come across a village with residents and vendors that have been set into stone! What's up with this? Well, it usually means that a curse has been cast upon the village. What you will need to do is look around the area for some NPCs that are actually moving around and can be talked with. Go up to them and they will hopefully explain the curse a bit and point out an area on the map where you'll need to go to lift it! Unfortunately, this isn't always the case which could be a bug. So, if you can't find any NPCs around, you'll just need to explore the region and hope to run into a Witch! Dispatch of this vile creature and the curse should be removed and the townsfolk will be grateful.
Leftovers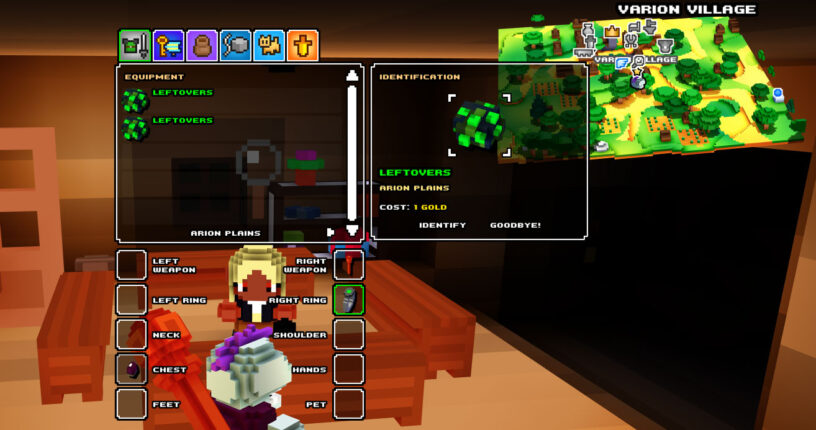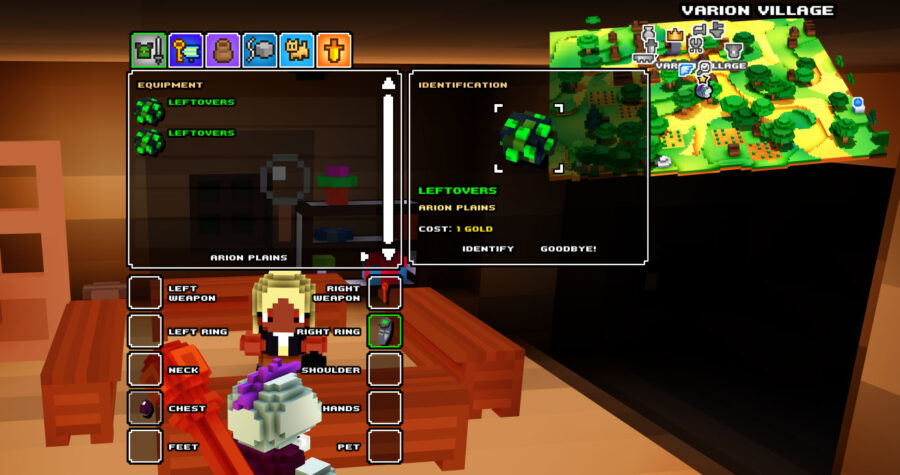 You will find Leftovers from various enemies and chests around the map. What they are is an unidentified item that needs to be looked at by the Identifier NPC which can be found in town. You can locate them easily by looking for the magnifying glass icon on the map. They come in different colors, and each color represents the rarity of the item that you will get from the Leftovers. Here's a breakdown of the colors from least rare to most rare:
Green (Uncommon)
Blue (Rare)
Purple (Epic)
Yellow (Legendary)
Red (Mythical)
When you bring these to the Identifier, it will cost you a few gold for each of these you want to identify!