One of the selling points for the Xbox Series X/S is its backward compatibility. Therefore, games like Cyberpunk 2077, which were not designed for the newer consoles, can still be played on them. Keep in mind that the Xbox One S does not have a disc drive, so this process has to be digital.
If you do not already own a digital copy of Cyberpunk 2077, you will have to buy a digital copy of the game to play it. The listing for Cyberpunk 2077 in the Xbox Store can be played on Xbox Series X/S but is still the Xbox One version.
Related: Cyberpunk 2077 'Samurai Edition' denied by Global PR Director
Players who purchase the digital Xbox One version of Cyberpunk 2077 will receive the new version for free when it is released. With Xbox Smart Delivery, games purchased on one console will be optimized for all Xbox consoles.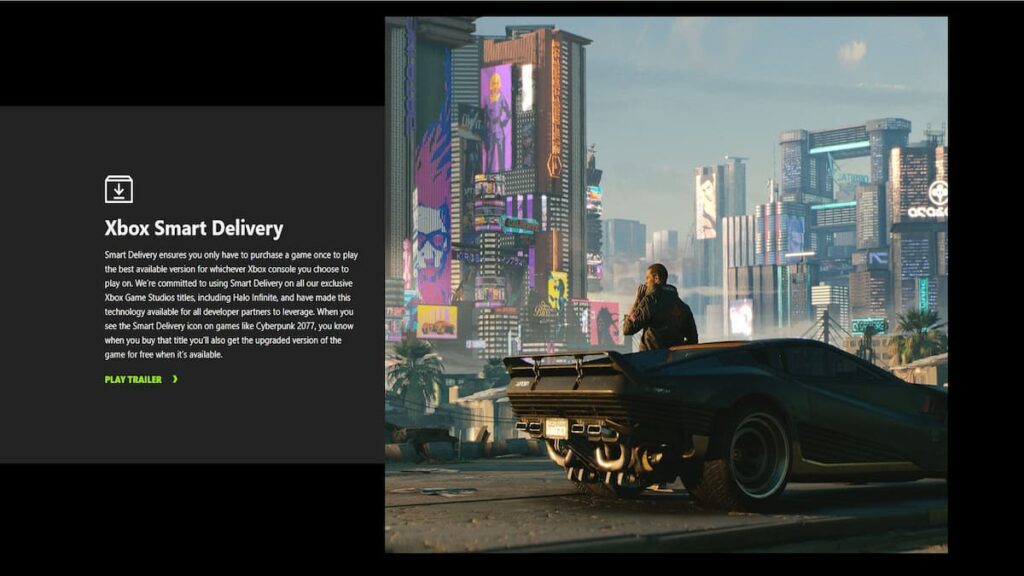 Xbox Smart Delivery is listed directly next to Cyberpunk 2077 in the Optimized section of the Xbox site. It is, in fact, one of the games that are named in its example for games that will be upgraded for free.
So, if you own an Xbox Series X/S and would like to play Cyberpunk 2077, we recommend purchasing digitally for the free upgrade.
For more news on Cyberpunk 2077 and The Witcher, keep reading on Pro Game Guides.