One of the major bugs that has been a massive thorn in the side of countless gamers playing Cyberpunk 2077 is the audio crackling error. When this error starts to rear its ugly head, it becomes increasingly hard to enjoy the game with the audio being so distorted and sounding garbled. Luckily, there are a few ways that you can slay and fix this monstrous bug, so you can get back to enjoying one of the greatest RPGs this year. If you keep reading, we will explain more below.
How to fix audio crackling in Cyberpunk 2077 (All Platforms)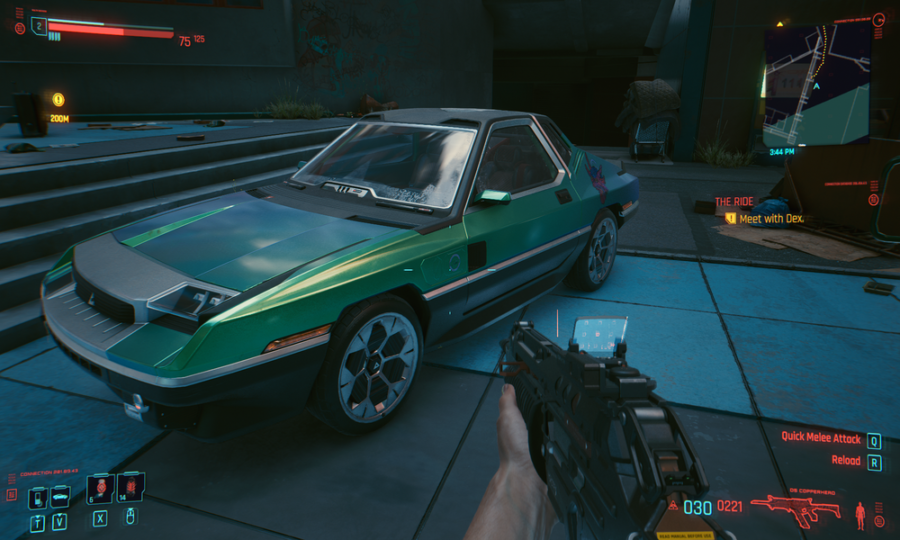 In short, to fix Cyberpunk 2077 audio crackling, you are going to need to try a few things, as there is no guaranteed fix or permanent solution to the bug. However, there are several ways you can temporarily or even potentially solve the issue; that said, to fix audio crackling in Cyberpunk 2077.
Cyberpunk 2077
audio crackling PC fix
The following is the primary fix you can try to fix audio crackling in Cyberpunk 2077 on the PC; If this main fix doesn't work for you, we will have a few others you can try after it.
Lower your audio settings
First, you will need to go into sound options on your pc, which you can access via the settings icon on the windows start page.
Once you are in settings, you will need to click System, then under system click Sound. After that, click "device properties," which is just above the "Master Volume."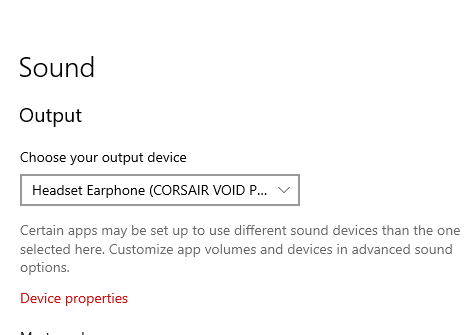 After clicking device properties, you will then see another menu with various options . Find and click "advance device properties" under related settings.
Once you have done so, it will open a tab called Speaker/Headset Earphone properties, depending on what you are using for sound. When this tab is open, you will see around four audio settings for headphones and six for speakers; the tab you want is Advanced.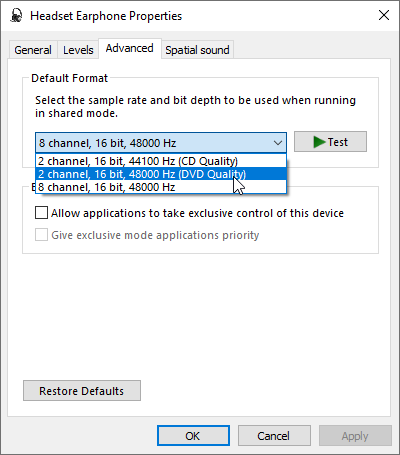 Click the Advance setting and then click the dropdown menu in the middle and lower the sound quality from whatever you have it set on. The default setting for speakers is 24bit, 44100 Hz (Studio Quality); lower it down to one of the 16bit settings. When you have done so, it may fix the audio crackling in Cyberpunk 2077 for you.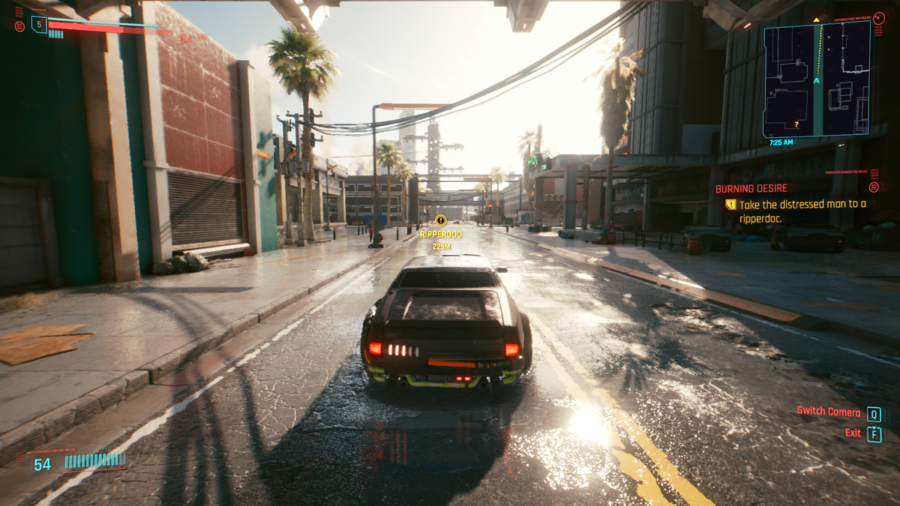 Lowering your sound settings should fix the problem for you on pc, but if it doesn't, we have a few more things you can try listed below.
Reload your save game

: Simply reloading a save game can sometimes fix the audio crackling, and sometimes it will not. However, it is still an excellent fix you can try; it also works a lot for various other bugs in the game.

Make sure devices are plugged in:

Another thing you can do to get rid of the sound issues is to check to make sure your audio devices are plugged in correctly. This is because in some cases, a half plugged in headset cable can result in the described audio crackling, along with that loose USB drives can also cause it.

Change USB port:

Having an audio device in a 3.0 USB port can also cause audio crackling, so if this the case for you, we recommend changing ports to see what happens.

Restart PC/Game

: Another simple fix you can try is just to restart either your pc or game, as it could potentially fix the issue. This has also worked for me a few times, but the problem would always come back sooner or later.
Cyberpunk 2077
audio crackling Console fix
To fix audio issues on consoles, you are admittedly short of options, but we have a few below that can help with both Playstation and Xbox consoles.
Disable Virtual Surround Sound:

First, we recommend turning off the virtual surround sound option if your headset supports it, as it can sometimes cause audio issues.

Switch Audio setting to Stereo:

If that last one doesn't work, try changing your audio setting from surround to stereo.

Reload your save game

: As we discussed for PC already, simply reloading a save game can sometimes fix the audio crackling, but it is not a guaranteed fix.

Restart/Game:

The last thing you can do is either restart your system or game; both may have similar results like with the PC version
Using the fixes laid out in this guide, you should be able to fix your audio crackling issues. However, in the end, it may be something you will need to wait for the developers to fix. For more on Cyberpunk 2077, check out the game page for helpful guides and news stories.