If you ever want to craft or upgrade a weapon in Cyberpunk 2077, you will need Upgrade Components and various other resources. Luckily there are multiple ways in which you can gather these items in the game. That said, if you keep reading, we will explain every way you can get Upgrade Components in Cyberpunk 2077.
Where can you get Upgrade Components in Cyberpunk 2077?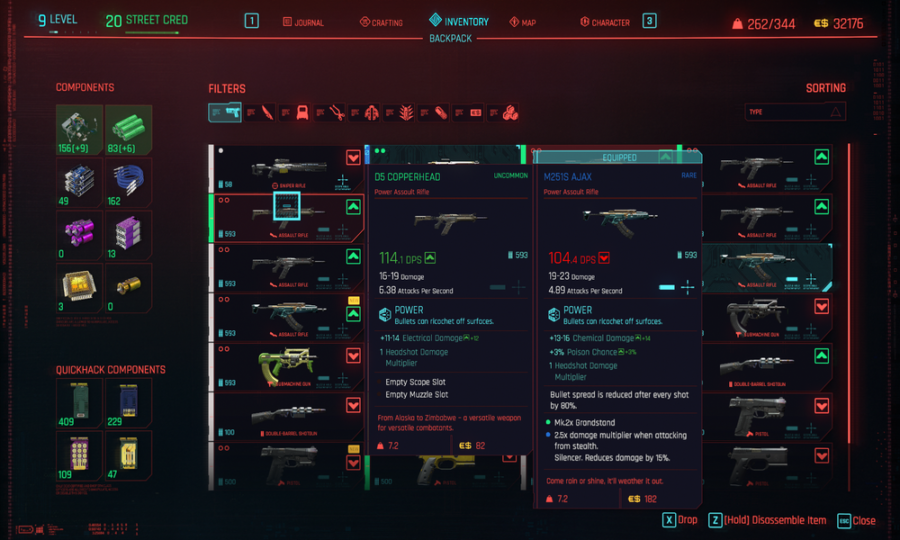 In short, there are a few ways in which you can get Upgrade Components in Cyberpunk 2077, and the first of them is to loot and explore. To start, when exploring either Gang hideouts or doing the various missions, you can find Upgrade Components dropping as loot from both enemies and in loot containers.
You can also find some weapon and junk merchants selling some rare upgrade components; however, they won't often carry the Legendary or Epic rarity variants. Nonetheless, merchants can still serve as an easy and cheap way to restock on lower-tier Upgrade Components.
The next thing you can do to get Upgrade Components is to dismantle weapons and armor; this will probably be your best option early on to get Upgrade Components and higher tier versions. If you want to dismantle an item. You will need to go into your inventory and then into your backpack.
Once there, highlight the item you wish to dismantle or hold the cursor over it, and press and hold the dismantle key. You can see what key this is for you by looking at the bottom right of your screen. After holding down the key, the item will be dismantled, and you will get an upgrade component of whatever rarity the item was.
For more on Cyberpunk 2077, we at PGG got your back. Come on down today for guides on nearly everything in the game and more on the way. To start you off, we recommend checking out both the how to drive in 3rd person and equip attachment guides. Take care and be safe, you cybernetic mercenaries!