Tarhos Kovács, The Knight, is a Killer in Dead By Daylight that uses patrolling guards to hunt down Survivors. Players can summon one of three guards at a time and use them to engage in chases, destroy pallets or walls, damage generators, or just patrol an area. The three unique perks of The Knight include a Hex, an Aura reading perk, and an Exposed perk. This is how to as The Knight in DBD.
How The Knight's Power works in Dead By Daylight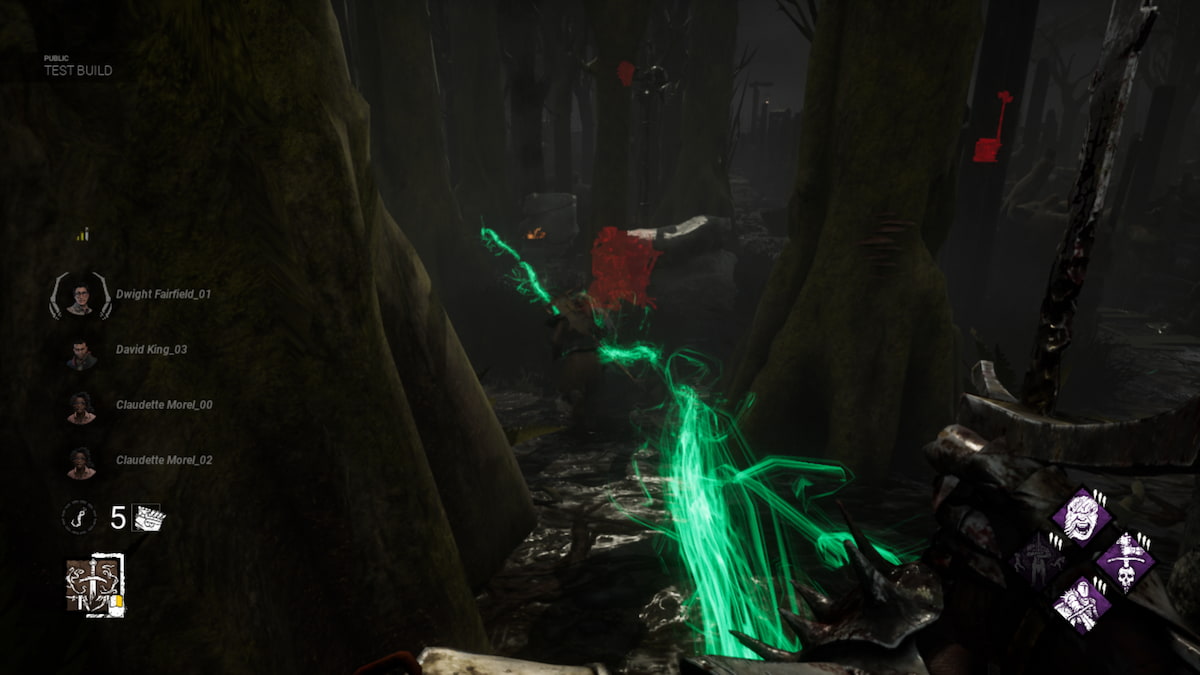 The Knight's power, Guardia Compagnia, allows the Killer to summon one of three guards and set their patrol path. Alternatively, you can use this to break pallets or walls and damage generators. Each guard has their own strengths and will rotate in the following order:
The Carnifex - Breaks and damages objects faster.
The Assassin - Moves more quickly when hunting.
The Jailer - Patrols longer and detects Survivors easier.
Each guard can spot Survivors while on patrol and engage in The Hunt, using a separate cooldown to chase Survivors. When the Survivor is detected, that guard will leave a flag on the ground that the Survivor can pick up to end The Hunt. The Hunt will go on until the timer runs out, the Survivor unhooks another player, or the Survivor is hit by The Knight or a guard. When a Survivor is downed in this way, The Knight will receive a Killer Instinct notification.
Related: Best Survivor Builds in Dead by Daylight in 2022
What Are The Knight's Unique Perks in Dead By Daylight
The Knight has three unique perks that work very well with their power and can be useful for many other Killers. Paired with more meta perks, these can all be useful in their own way. At level three, these perks are:
Nowhere To Hide - Damaging the generator allows the Killer to see the aura of any Survivors standing within 24 meters of them for 5 seconds.
Hex: Face The Darkness - Lights up a Dull Totem whenever a Survivor is injured, causing all other Survivors outside of the Killer's Terror Radius to scream intermittently and reveal their auras for 2 seconds each time. The Cursed Survivor's aura can be seen by the others for 8 seconds. When that Survivor is downed or healed, the Hex Totem becomes dull again. Like all Hex Totems, this Hex is disabled once it has been cleansed.
Hubris - Whenever the Killer is stunned by a Survivor, that Survivor is Exposed for 20 seconds. This can only occur once every 20 seconds.
For more Dead By Daylight guides, check out Best Nemesis Builds in Dead by Daylight on Pro Game Guides.