Hooked on You: A Dead by Daylight Sim was released on August 3, 2022, for PC. It is the result of a poll Dead by Daylight developer Behaviour Interactive took, which asked what kind of spinoff Dead by Daylight should weave its horrific tendrils into. The answer was overwhelmingly a dating sim because most of the audience has an insatiable lust for the Killers. Aside from that disturbing fact, the real concern is if players should plop down $10 for this mashup of horror and horny.
Hooked on You A DBD Dating Sim - A Judgement Free Zone
Developed by Psyop and published by Behaviour Interactive, Hooked on You places the player on a tropical island paradise with four Killers and their hapless Survivor resort employees. Over three days, you'll have the opportunity to pursue the Killer of your choice and try to win their heart before they can rip out yours.
It's not the most original concept, as horror and dating sims have crossed paths before, but Hooked on You does it with a cavalcade of beloved characters and goes to lengths to really flesh out these characters through the connections the player forges with them. Even if you're up to speed on Dead by Daylight lore, there's more to uncover here.
It plays largely like a visual novel, but after multiple playthroughs, you'll realize that only a handful of your choices actually matter. It's purely an on-rails experience that will shuttle you from start to end in a couple of hours for each Killer. It's short, sweet, and had us chuckling at the absurdity of it all.
Related: Can you romance The Trickster in Hooked on You A DBD Dating Sim?
Hooked on You A DBD Dating Sim - Unfortunately Lean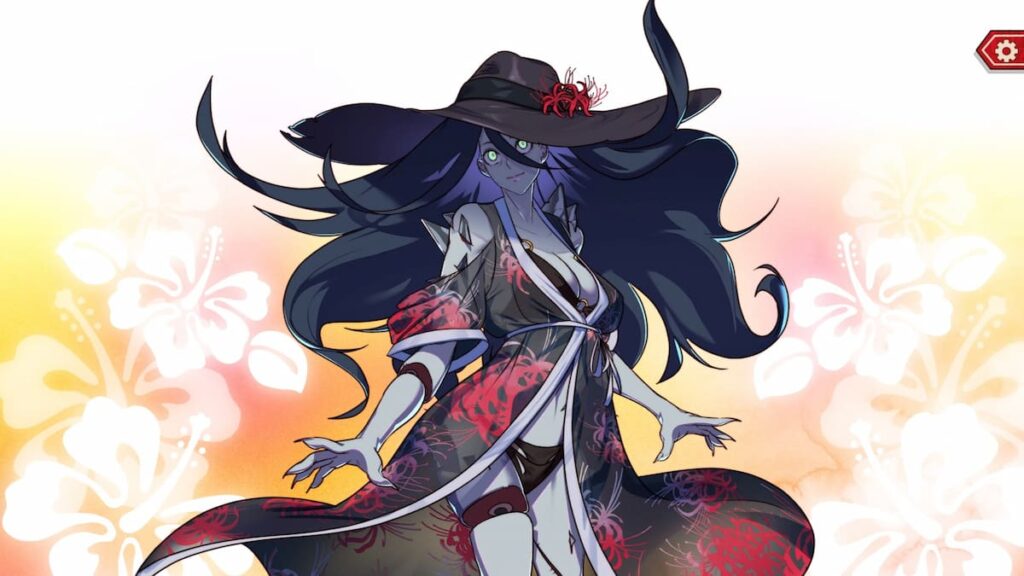 The biggest issue with Hooked on You: A Dead by Daylight Dating Sim is that its offerings are rather meager. There are only four Killers to date and nothing in the way of secret endings or minigames that aren't stopping a spinning object on a marker. Games like HuniePop, Sucker for Love, and Doki Doki Literature Club set the bar high for dating sims with the number of extras, hidden endings, and actual content to enjoy.
Hooked on You simply doesn't have that. It hurts to say this, but it feels like the game was designed as a joke. That's not to say it's bad, just that you get what's advertised and nothing more. So if you're like us and are always on the hunt for hidden paths and treasure chests behind waterfalls, you'll be disappointed to find that none like that exists here.
Related: How to romance The Wraith in Hooked on You A DBD Dating Sim
| Pros | Cons |
| --- | --- |
| Full of Humor | No bonus content |
| Charming Artwork | Multiple playthroughs become repetitive |
| An engaging cast of characters | |
| You can seduce The Huntress | |
Verdict - Buy
While we would love to say this should be an instant buy for anyone and everyone, that isn't the case. This is an extremely niche game for a very specific audience. It's an alright dating sim, but the horror, gore, and unconventional dates might turn off fans of the genre that aren't into Dead by Daylight. Alternatively, Dead by Daylight fans that aren't down with the in-joke of fetishizing the Killers had better steer clear.
If you're like us and are right in that sweet spot for lusting after brutal psychopathic Killers like Huntress, Spirit, and Wraith, this is the game for you. There's loads of humor to be found, it's interesting enough for the first few playthroughs, and the low admission of $10 is hard to argue against. It will give you at least several hours of entertainment and serves as a good palate cleanser between matches in Dead by Daylight.
For more Dead by Daylight goodies, check out How to romance The Wraith in Hooked on You A DBD Dating Sim on Pro Game Guides.