Dead by Daylight is known for its rich narrative, as seen in the Killer and Survivor backstories. Each character is imbued with fascinating lore, describing their toils and troubles that brought them to the Trial. Through unique means, each Killer eventually discovers The Fog, while each Survivor finds temporary respite from their pursuer. Brew a warm cup of coffee, dim the lights, and join us as we tell the story of The Knight in Dead by Daylight.
The Knight's origins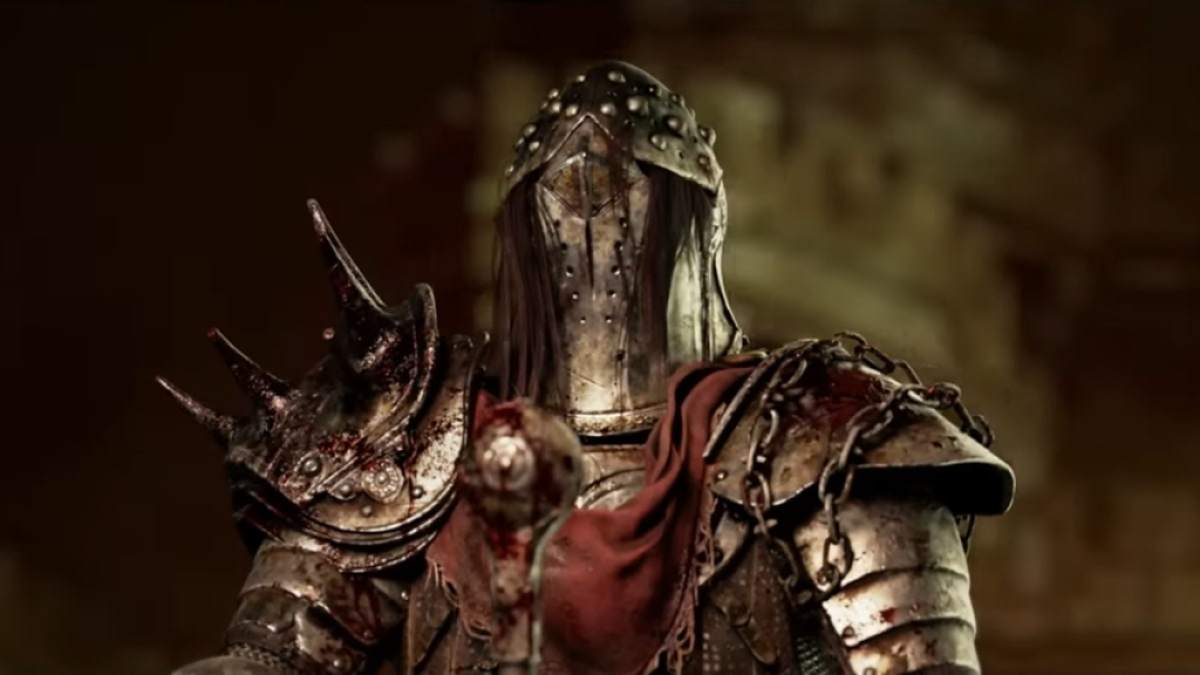 Everyone is searching for their purpose. Some folks take decades to find something worth chasing. Tarhos Kovács discovered it at a young age, when he shoved through the bodies of his neighbors, inhaling a gasp of air when he finally reached the surface. Although his heart was still pumping, he had been tossed into a mass grave with his fellow villagers. Despite the excess of mouths, there were no screams.
Tarhos choked on the itchy smoke in his lungs, glimpsing his village set aflame. The wooden beams crackled as they were consumed, crashing upon the desolate and blood-ridden dirt. Tarhos did not shiver with fear. There was something here, a being greater than his frail flesh and marrow. A sense of longing snuck into his agape jaw, slinking through his lungs and settling in his heart. He found his purpose, which was paved with hundreds' blood.
The Knight searches for Lapis Paradisus
While working under the Italian Lord Vittorio Toscano, Tarhos heard of a mystical stone. According to whispered stories, this stone was the key to a perfect world unbound by good and evil. Tarhos needed it in his grasp. When Vittorio and Tarhos discovered the guarded catacombs that held the stone, they developed two opposite plans. Vittorio believed that violence wasn't necessary and diplomacy was a wise decision. Tarhos, however, lacked these moral convictions.
When Vittorio was away, Tarhos drew his blade and slaughtered the living obstacles in his way. His armored gloves tightened around the artifact, blood dripping from his regalia. With the stone in his possession, Tarhos confronted Vittorio. He ordered Vittorio to decrypt the symbols inscribed on the Lapis Paradisus, but he refused in good conscience. Tarhos wasn't worried. He knew how to make people talk.
Tarhos imprisoned Vittorio in his very own cell, torturing the man's relatives and friends. He committed horrible acts to yank the information from Vittorio's pursed lips. Several months later, Tarhos caught wind of an ambush, learning that an army sought his head. He marched to the prison to take Vittorio's life, but the captive was nowhere to be found.
Tarhos's enemies appeared on the horizon while his allies stood by. As swords clashed and cries rang out, a fog swept over the battlefield. This fog was familiar and enveloped Tarhos like a blanket. It was everything he had been looking for and something he'd known all his life, wrapped into one vapor. His purpose was here, and it called him into the fog.
For more Dead by Daylight lore guides, come check out Who is The Trickster in Dead by Daylight lore? here on Pro Game Guides.