Two years ago, Stranger Things came to Dead by Daylight, and two modern horror staples merged together to create an enjoyable experience for prior fans of the game and new fans that were massively into the Netflix series. As of November, however, Hawkins will be no more in Dead by Daylight.
The short answer for its removal is that the licensing for Stranger Things has most likely run out for Behaviour Interactive. Sometimes developers choose not to re-submit for licenses, and when this happens, they must remove the content from the game.
This is not actually that uncommon; as we can see with the recent Alan Wake remaster, Energizer no longer appears in the game. Back in the original copy released in 2010, Alan's batteries were branded. The Lego Lord of the Rings games also befell the same fate and were removed from sale due to soundtrack licensing conflicts.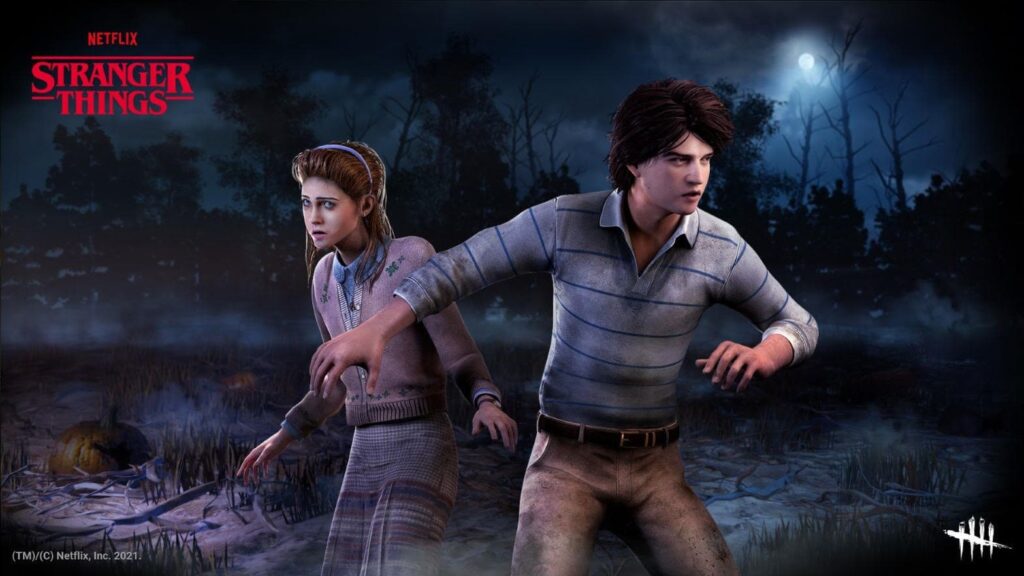 Behaviour Interactive have issued a statement saying:
As with all live-service games, frequent updates, additions, and the occasional change are to be expected. With Stranger Things, our focus continues to be ensuring the legacy of these characters within our game for fans who have purchased them or plan to do so by November 17th at 2 PM EST. With the exception of the Hawkins National Laboratory, all Stranger Things content surrounding Nancy, Steve, and The Demogorgon will remain part of the Dead by Daylight experience.
For the most part, any previously purchased Stranger Things content will remain available to players. However, from November 17th, 2021 onwards, they will no longer sell subsequent maps or characters related to the Stranger Things IP.
It is slightly peculiar that they have chosen to pull this, considering Stranger Things will be back in 2022 after a hiatus due to the pandemic. Numbers will most likely dictate that Dead by Daylight's own content fairs better than the licensed additions, meaning paying for the license is no longer necessary.
If you were up in the air about whether to buy that Stranger Things add-on pack, now might be the time! Looking for more content? Check out what SWF means in Dead by Daylight.