Playing Dead Island 2 is like playing five-finger fillet blindfolded with a rusty machete: it's not fun. I regularly asked myself as I played what I enjoyed, besides thinking the dismemberment was cool for a few seconds. My experience with Dead Island 2 bordered on unbearable, and I kept wishing for it to be over. In the end, the dismemberment system actually was the one thing I truly enjoyed in Dead Island 2. Sadly, this one pro cannot outweigh the staggering number of cons in the game, especially with how lackluster the moment-to-moment combat is.
Story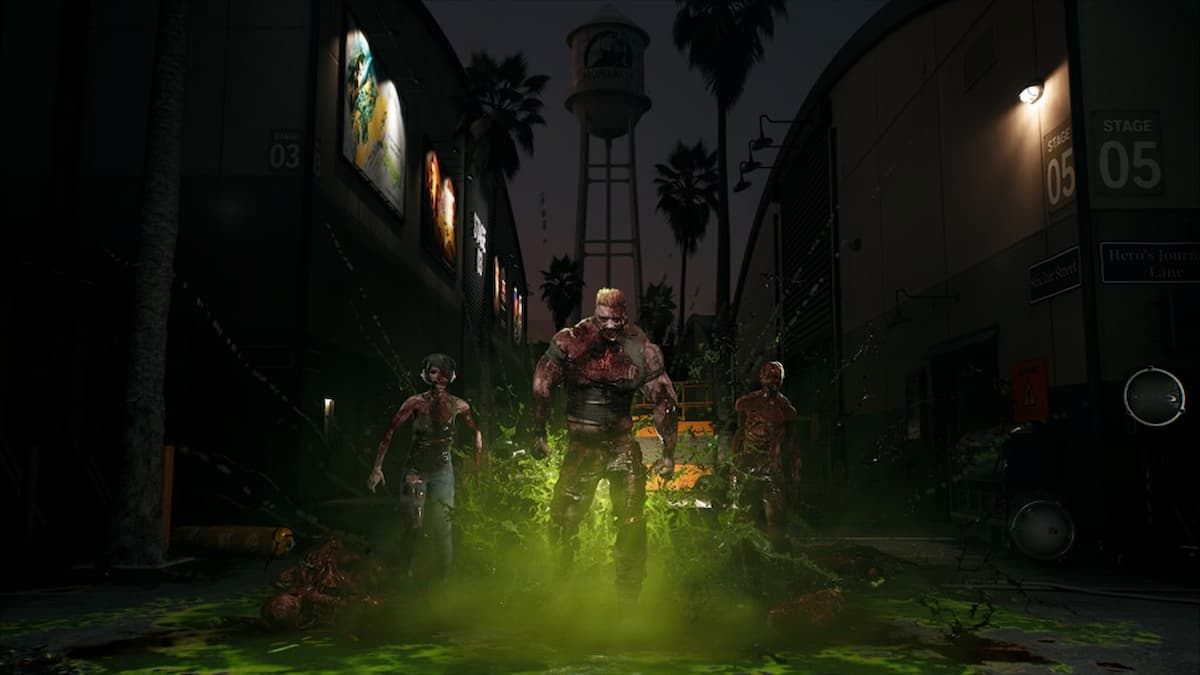 Dead Island 2 is your typical zombie outbreak story, with little to differentiate it from those that came before it. The series is known for its humor and macabre take on this trite narrative, but everything about Dead Island 2's story fell flat. The setting, characters, plot, and everything in between bordered on predictable. It even bleeds into the side content.
Let's just look at the Slayers, the main playable characters of Dead Island 2. None of them feel relatable or compelling. In fact, they come across as annoying, qualities shared by the supporting cast. Their motivations were silly and unrealistic; whenever I met a character, I immediately disliked them or didn't care about them because of how little they regarded the zombie apocalypse or how selfish they were. Ludicrous may be what Dambuster was going for, but the delivery lacks the charm needed for antiheroes to shine. Overall, the characters feel hollow.
Dead Island 2's (attempted) humor is partly why the characters fall flat. I only laughed when I encountered a bug or glitch, which typically caused me to die or reset, but the actual dialogue and characters seemed to have been written as slapstick for a younger audience. It feels cringe and awkward in execution.
The absurdity of it is also extreme. It's dramatic enough to try to make me believe that the zombie outbreak wiped out an entire military force, yet it's outlandish enough that an old man who relies on a mechanical seat to go up and down one flight of stairs could survive on his own. Unfortunately, the ridiculousness embedded throughout the game, within both its story and characters, prevented me from being invested in what was happening and ruined my overall suspension of disbelief.
Score: 1/5
Combat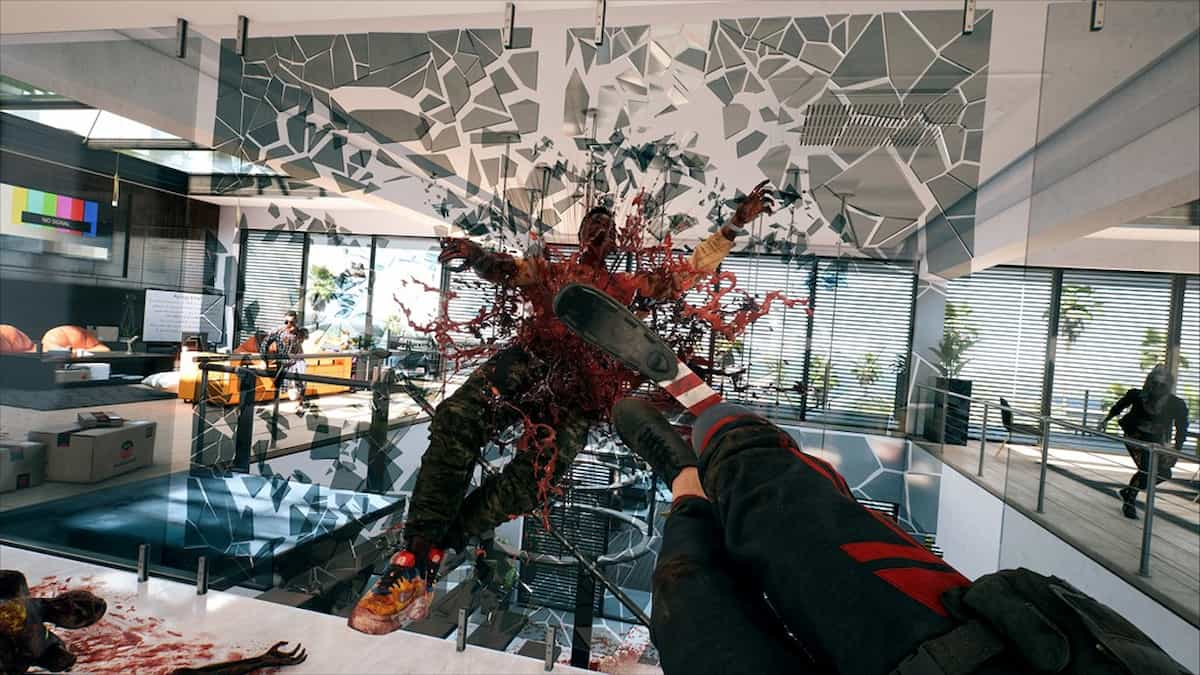 While Dead Island 2 features gunplay, it is primarily a melee sandbox—which is confusing because of how unsatisfying it feels to fight the undead. Each weapon feels nearly identical, the only difference being that some are fast and others slow. I felt the staleness further when the dismemberment system lost its original luster.
Weapons can be upgraded with perks to apply additional elemental damage or modify characteristics, such as speed and damage, but the overall combat system remains the same. The only real sense of variety in combat comes via Perk Cards that give players new abilities, such as a drop kick or ground pound.
There were special zombie variants that outright made weapons useless if they had specific elemental mods attached. Other zombies covered in razor wire would damage me if I kicked them. This system didn't enhance the gameplay experience, but rather made it feel more tedious. Additionally, the dodge mechanic felt awful, and I immediately regretted not picking a character with block as their defensive ability. Thankfully, this can be switched later in the game.
Boss fights and swarms are especially annoying. Multiple times, the game throws swarms of zombies at the player, and the objective is to kill them all. I encountered this so often that I could predict when it would occur. Boss fights were little more than the regular fights and offered almost no additional challenge. Once a boss is defeated, the player encounters that zombie type throughout the overworld, further diminishing the climax of overcoming and defeating them.
Score: 2/5
Related: Where to find the Dead Island easter egg in Dying Light 2
Pacing and Progression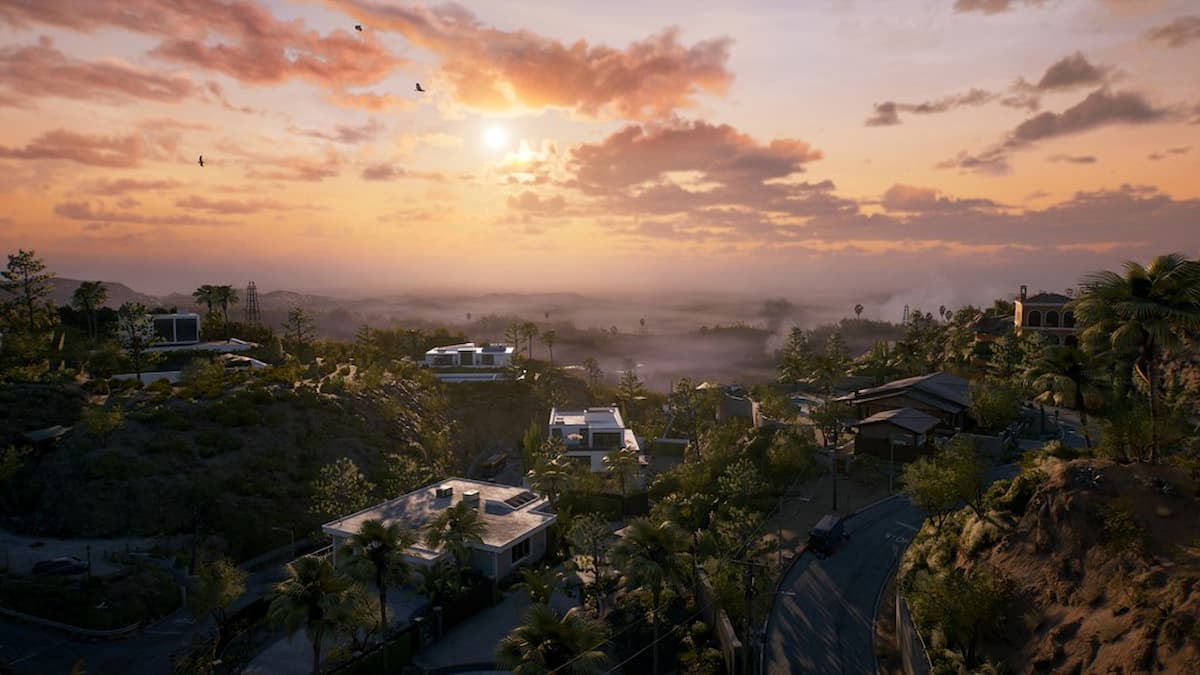 The pacing is terrible in Dead Island 2. The main story is fairly short, and Dambuster Studio must have known, as it seems clear that padding was added to arbitrarily lengthen the experience. Throughout the game, I was bombarded with locked doors, chests, containers, and more that required special keys, fuseboxes, or other items to open. The required item could be found right next to said locked item or scattered throughout the area in obscure locations. Nearly every time I opened one of these locked containers, I was rewarded with either a weak weapon or one quickly made obsolete by other weapons, crafting materials, or an abysmal amount of money.
The quest and collectible system is no better. Certiain quests or objectives have to be met to make quest items spawn, but it appears that two quest items can't exist in the same location at the same time, arbitrarily extending the amount of time it takes to complete multiple. This is the worst offender of padding the game for seemingly no reason.
In terms of progressioin, the system is relatively pointless. I found stronger weapons, leveled up, and gained new perks throughout my journey, which sounds good on paper, but the decision to have all zombies scale with the player makes any upgrade or power-up trivial. Even near the end of the game, dealing with the weakest form of zombie was dangerous due to how weak I was from the scaling. Bosses and special variants could kill in one or two hits. I never felt powerful while playing, regardless of what weapon I used or the perks equipped. Even an end-game weapon I found felt marginally stronger than anything else I used.
It's important to note that there is no punishment for dying throughout most of the game, but sometimes there is, which is frustrating. After death, I would normally respawn near where I was or my objective with no loss, and the damage I inflicted on zombies would carry over. But I would then encounter certain missions that would reset all progress for the mission if I died. Indeed, an overall lack of consistency permeates Dead Island 2's pacing and progression.
Score: 1/5
Gameplay Loop and Bugs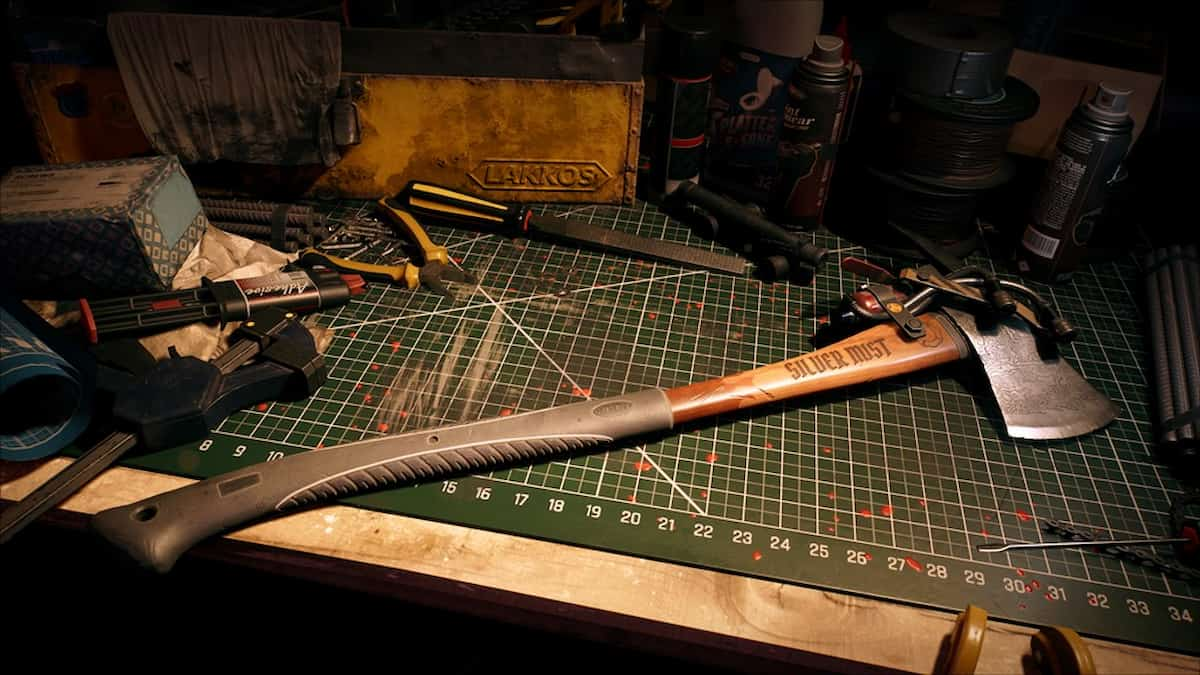 The entirety of Dead Island 2 feels flawed and designed for a different time. It brings nothing new to the genre and feels like a failed nostalgia blast. Issues with the game extend to the core gameplay loop. Dead Island 2 is a zombie game, but killing zombies offers nearly no reward or incentive. I would clear an area and search for keys or collectibles only to have zombies respawn almost immediately. It made finding the overwhelming number of keys and collectibles exhausting rather than a joy. Weapon degradation and the high repair cost further discouraged me from fighting.
Saving was also an issue. There are no save points, only autosaves. The only reliable way I found to save was to travel to a new area, complete an objective, or die, which altered my motivation for progression or movement through the world entirely at times and took me out of the experience.
Throughout my 21-hour playthrough of Dead Island 2, I also encountered various bugs and glitches. These ranged from minor ones, like zombies spawning out of thin air or teleporting after doing a dropkick, to major glitches, including getting stuck in the environment and having to restart. The funniest glitch I encountered was when I was fighting a boss and fell off of the level and died. The boss followed me off, died, and I was credited for completing the fight.
Score: 1/5
Related: Check out Siliconera's Review of the indie title, Chained Echoes.
Verdict – Avoid like the Undead
Dead Island 2 went through 10 years of development hell, and after experiencing what came out on the other side, I wish it would have stayed there. Nothing about Dead Island 2 stands out. It offers few reasons to play it, unless you're a fan of previous entries in the series (specifically Dead Island and Riptide). Dambuster Studios and Deep Silver made an ambitious leap for Dead Island 2 but did not succeed, and I can only recommend paying for and playing this game if you find it on a deep sale.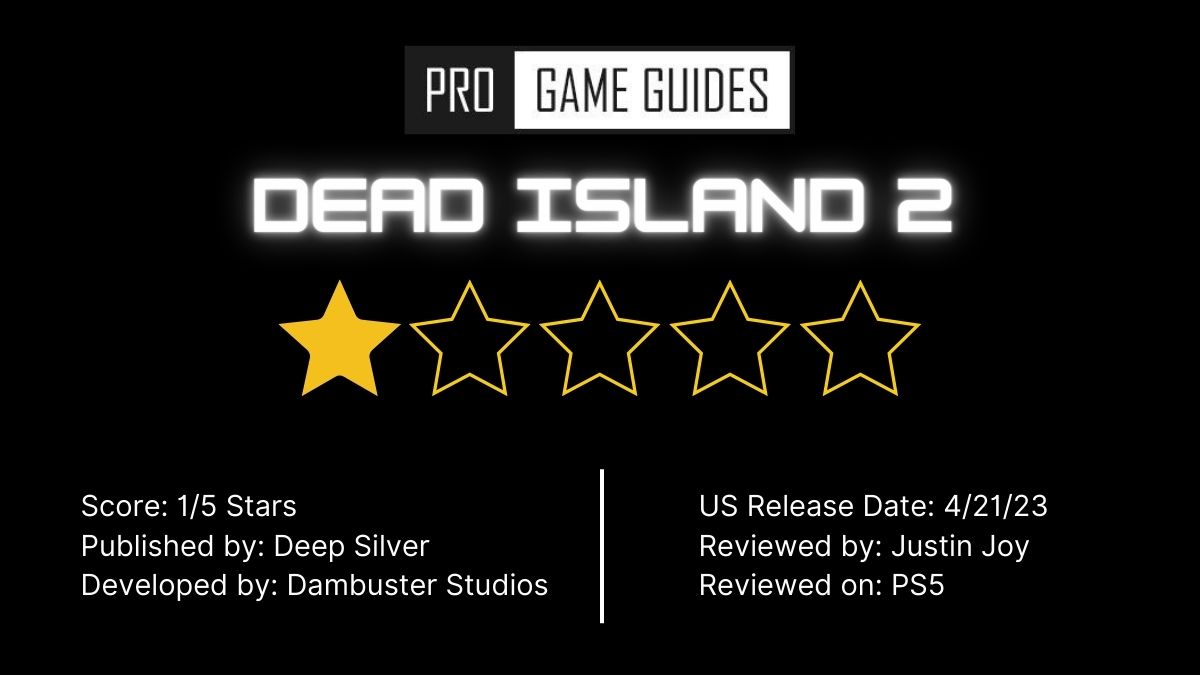 A free copy of the game was provided to PGG by the publisher for review purposes.