Destiny 2 has two new contenders to the hand cannon throne with the release of Season 16. Cantata-57 and Crisis Inverted both excel in PvP and hold their own in PvE. But which is actually better?
After a lengthy test in both PvP and PvE, Crisis Inverted just inched out Cantata-57. It largely came down to the feel of the gun and recoil. Crisis Inverted feels like a small, powerful, and aggressive hand cannon. This made Cantata-57 feel a bit slower and loose overall. This could be exactly what they're after for some players, but for quick and mean gameplay, Crisis Inverted is the go-to.
It feels like Omolon has really turned a corner this season. Both Crisis Inverted and Ogma PR6 are an absolute treat to use and perform extremely well. I never considered Omolon before, but I will now be keeping a close eye on them as their weapons now meet my two biggest criteria: fun to shoot and effective.
Stats
Crisis Inverted
Impact: 84
Range: 55
Stability: 56
Handling: 60
Reload Speed: 64
Rounds Per Minute: 140
Magazine: 12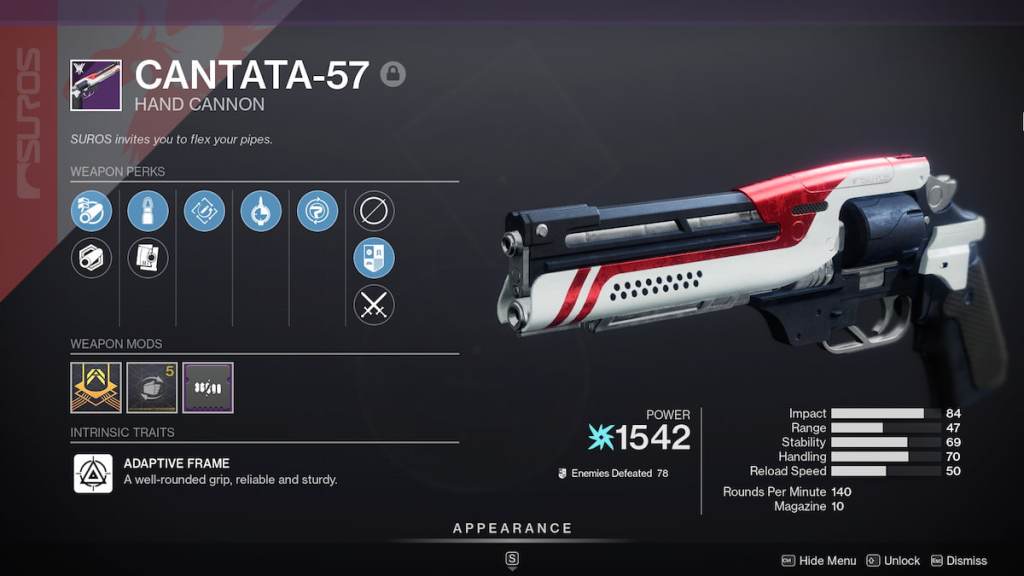 Cantata-57
Impact: 84
Range: 47
Stability: 69
Handling: 70
Reload Speed: 50
Rounds Per Minute: 140
Magazine: 10
For more Destiny 2 goodies, check out Build Crafting for Destiny 2 – Stats and best mods to keep in mind on Pro Game Guides.