Weapons are some of the biggest elements of combat in Destiny 2, and there are but a few that are more sought after than the Adept ones. Adept Weapons are special variants of guns that come with additional stats, unique Adept Mod slots, and fancy shaders. As Guardians gear up for season 19, many will be looking to grab an Adept Weapon to stand out from the pack. In this guide, we'll go over what Adept Weapons are, and how to get them in Destiny 2.
What are Adept Weapons in Destiny 2?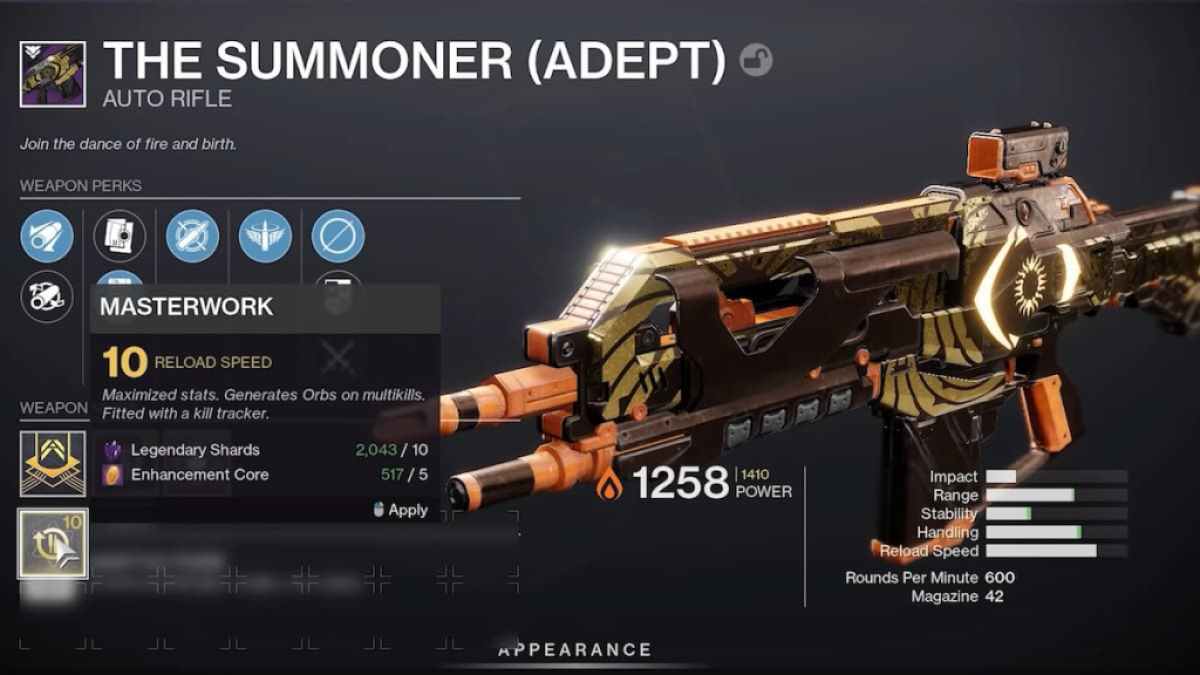 Adept Weapons are special variants of weapons in Destiny 2. They feature unique Adept Mod slots, bonus perk options, and unique shaders. Furthermore, they grant additional stat buffs when Masterworked. Adept Weapons are not necessarily stronger than their default versions, and a god roll of a non-Adept weapon with good perks may trump an Adept Weapon with a decent roll. However, the bonus stats that can be achieved on an Adept Weapon makes them worth the grind.
Destiny 2 - All Adept Weapons and how to get them
Adept Weapons can be acquired in Destiny 2 by completing Master Raids in the Vault of Glass, or Vow of Disciple. Players can also obtain Adept Weapons by completing Grandmaster Nightfalls or achieving a Flawless run in Trials of Osiris. These are high-level end-game raids, and are usually quite difficult to complete. It is also worth noting that the Adept Weapons that drop from each raid are subject to change with weekly rotations. The following are all the drop sources for Adept Weapons in Destiny 2.
Source
Adept Weapon
Vault of Glass (Master)
Shayura's Wrath
Fate Bringer
Corrective Measure
Found Verdict
Vision of Confluence
Praedyth's Revenge
Hezen Vengeance
Vow of Disciple (Master)
Insidious
Forbearance
Submission
Deliverance
Cataclysmic
Lubrae's Ruin
Grandmaster Nightfalls
The Palindrome
Hung Jury SR4
Uzume RR4
THE SWARM
Horror's Least
Silicon Neuroma
PLUG ONE.1
Duty Bound
The Hothead
D.F.A.
Shadow Price
The Comedian
Mindbender's Ambition
The Militia's Birthright
Trials of Osiris (Flawless)
The Messenger
Eye of Sol
Sola's Scar
Reed's Regret
Igneous Hammer
Aisha's Embrace
Exile's Curse
The Summoner
Forgiveness
The Scholar
Burden of Guilt
Astral Horizon
Tomorrow's Answer
The Inquisitor
Whistler's Whim
Looking for a strong build to complete the Vow of Disciple raid? Check out the Best Raid Builds for Destiny 2 Vow of the Disciple, right here on Pro Game Guides.