The Wish-Ender Bow is a new Exotic that has been added to Destiny 2: Forsaken. Our Wish-Ender Destiny 2 guide will show you how to complete the quests required to obtain this powerful weapon!
This is not going to be an easy quest, you are going to want to be at least 570 Power to make it manageable and even then you might have some trouble.
What is so great about the Wish-Ender Bow? Well, when you look down the sights and are fully-drawn you will be able to see enemies highlighted behind walls! That's a pretty strong perk and makes the bow extremely strong. It also has the trait "Broadhead" which gives it a piercing arrowhead that damages the target on entry and exit. One shot can overpenetrate multiple targets.
Step 1: The Shattered Throne Dungeon
Your first step in getting the Wish-Ender bow is completing The Shattered Throne dungeon. You will need to head to The Confluence, there's multiple ways to do this but the easiest way is to get there via the Spine of Keres in The Dreaming City.
From the Divalian Mists Landing Zone you travel along the mountain and through this very pretty area:
Through here you do a bit of platforming and reach an area with some enemies. Go left here and then immediately to the right before the bridge. You'll go down the side of a mountain and if you follow this path you should find the Confluence: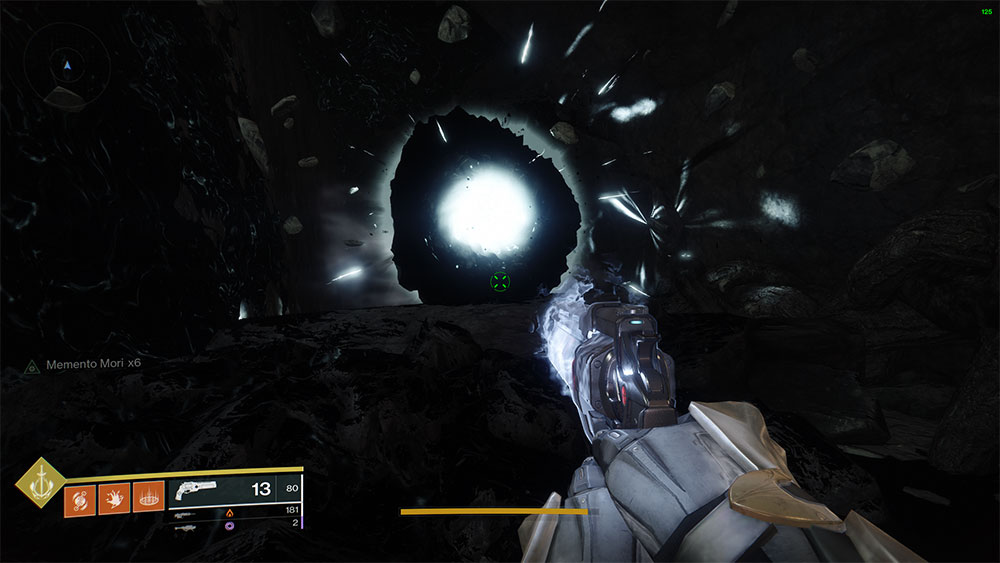 Once you enter The Confluence head to the left and go down a long path until you find the portal that will lead you to the Shattered Throne entrance.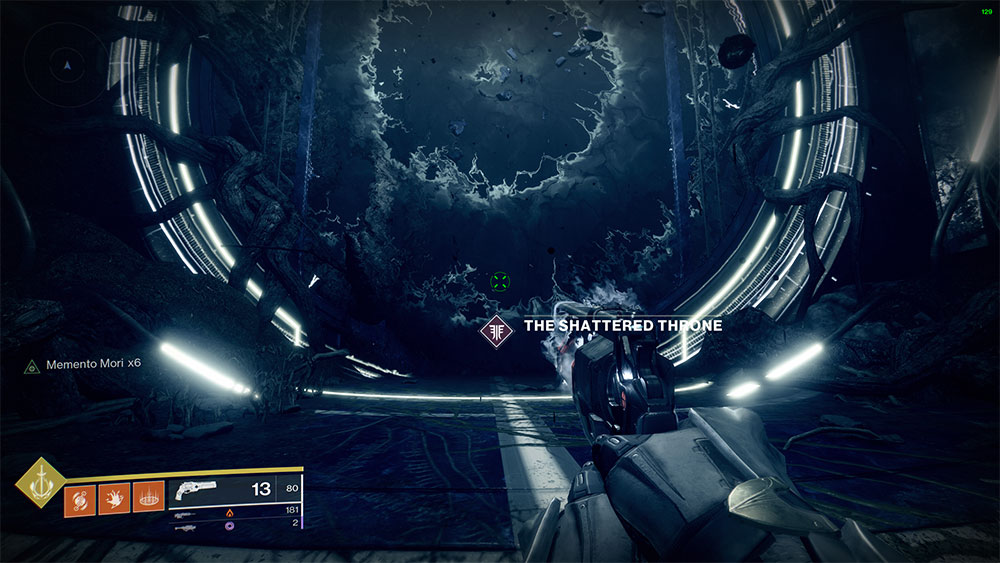 This dungeon is a three man 570 to 590 Power Level area, which is higher than the Last Wish raid. It's not going to be as difficult, but it won't be easy and requires you to be very well geared. After you complete the dungeon, you will move onto the next step!
Step 2: Complete the ??? Mission
Now that you've knocked out the dungeon you will want to head to The Tangled Shore and to Four-Horn Gulch. If you go to the place marked on the map below, you will find a glowing ball of light. You can enter then use that to enter a new mission that has a recommended light level of 580.
After you complete this challenge you get three different tokens:
Dreaming Token of Eriviks
Dreaming token of Querim
Dreaming Token of Xavoth
You will need to charge up these tokens in the Shattered Throne dungeon to unlock the Wish-Ender Bow!
Step 3: Defeat Three Bosses to Charge the Tokens
Time to go back to the Shattered Throne dungeon and you will have to summon three different secret bosses. From here, I'm going to send you to the following video, because it would be way too hard to describe in words and much easier to follow in this video:
After you've finished off the final bosses, you will then head to a statue and collect your shiny new bow!